Faces of Denver
John Demitro has been playing music around the Denver area since he was a child. He and his sisters started picking up instruments before high school and gradually started playing together as they grew up. Originally, he was in a band with his sister, Lulu, as the Branded Bandits and eventually took on the title of Pink Fuzz. He played drums for both bands before joining forces with Demi in The Velveteers. It isn't often that you see a family of musicians working together but John believes that working with family is better because he can count on his sisters being brutally honest during the writing and recording process.
Pink Fuzz and The Velveteers both keep up their own intimate sound while following a similar path towards slow death metal. The Velveteers have recently put out an LP, mainly inspired by the Grimm Bros fairy tales, in February and finished up their tour. The last stops of this tour were at SXSW, where both Pink Fuzz and The Velveteers played at local favorite spots such as the Shangri La. Pink Fuzz had played the festival before but it was the first time for the Velveteers.
Currently, Pink Fuzz will be both touring and recording for the next couple months until they finish up their first album, which they plan to release in August. The album is chiefly inspired by podcasts John and the band listen to on the road such as Serial and other shows revolving around murder mysteries. This violent influence can also be reflected in the videos that John and the group make entirely on their own.
Being apart of the DIY musician swell is something that John is passionate about. Growing up in the greater Boulder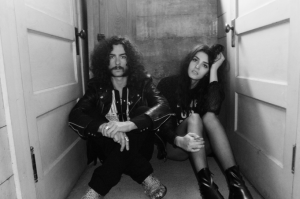 area he continually was searching for a more diverse and banded music scene. As he and his sisters grew older they began to develop with the DIY movement around Denver to create show spaces and forums for music and art that wouldn't be hosted at larger commercial venues.
"Boulder didn't really have a music scene so we had to make our own and travel to Denver and other places, which made us tap into making a DIY scene for ourselves and other bands we wanted to hear" said John.
This underground DIY scene is what John loves most about Denver. It is the reason that The Velveteers have joined the star studded list of artists on the 303 Music Vol. 1 set to be released in May. Though the band is on the road a majority of each year they find solace playing in Denver and playing with acts that are still building the DIY underground music and arts scene in the city.
Both of John's bands will be touring for the summer but he is especially excited to be putting out the first Pink Fuzz album and playing in the Electric Funeral festival. To find out more about John's music and tour dates check out his pages:
Pink Fuzz: https://www.pinkfuzzband.com
The Velveteers: https://www.facebook.com/TheVelveteers/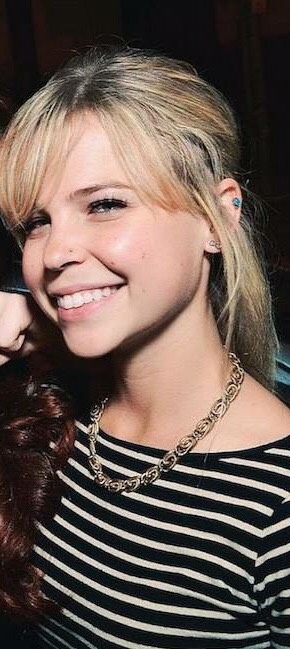 Helen Kuhn is a writer hailing from the east coast. She moved to Colorado in 2015 to finish getting her Bachelor degree in English at the University of Colorado. Before making the move to Denver she interned with the Daily Camera in Boulder and with Philadelphia Weekly. She spends her times slinging drinks for work and writing poetry for fun. When she isn't writing or messing around on the keys at open mics her passion for beer has led her to finding some of the most delicious breweries around the city. She can't wait to explore more and share her love for Colorado.