Faces of Denver – Lauren Seip!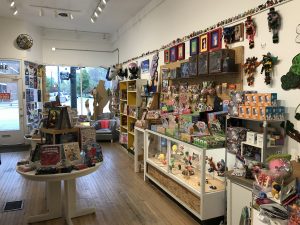 Meet Lauren Seip, one of the two owners of the eccentric and playful art store, Lowbrow. Lauren was not born in Denver, but considers Denver essentially her hometown after living here for 14 years. She originally is from Florida, but has moved around so much during her childhood that she has never really considered anywhere her home, until settling in Denver. Since Lowbrow is a beautifully aesthetic store with emphasis on art and design, it only makes sense that Lauren went to school for Media Art at The Art Institute of Colorado.
Lowbrow is located at 38 Broadway in Denver, CO, and not a newcomer to Denver by any means, being an established store for nearly 5 years now. Lauren started Lowbrow, along with other owner Tymla Welch, after originally being part of the artistic lady group known as Ladies Fancy Work Society-a group that sets up installations made out of yarn all over Denver. Not only is Lowbrow a contributor to Denver with its array of art supplies, toys, crafts, scented markers, coloring books (the list goes on), but it also helps out the local art scene by having a gallery in the back of the store that features local artists. Lauren says they plan on expanding even further by opening up an online store in the next couple of months. Come say hi to Lauren at Lowbrow and check out all the magical items they carry, you will not be disappointed. Also, June 2nd they will be holding their 5 year birthday party at Lowbrow and it sounds like it will be something you will not want to miss.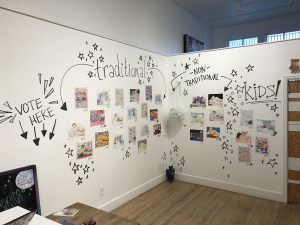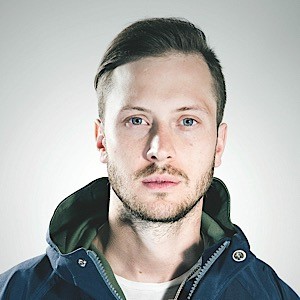 Cameron is a Colorado native born and raised in Littleton, CO. Growing up in the beautiful landscape of the Colorado area, Cameron developed early on an enthusiasm for photography. After spending many hours skimming through the pages of National Geographic and being enthralled by the photos in it -combined with the old analog cameras his grandpa gave him- he decided to pursue a minor degree in Photography from the University of Colorado Denver. His love for meeting new people and studying different cultures compelled him to obtain a B.A. in Sociology. Weddings, portraits, real estate properties, and automobiles are some things he has photographed throughout his career. Cameron has a huge passion for traveling and, after spending much time in Southeast Asia, has a constant travel itch that always needs some scratching. If you don't see him with a camera in his hand then you most likely will see him with a guitar in his hand (or a big plate of food.) He plans on taking pictures for National Geographic one day, and hopes to always be experiencing new places around the world.