Faces of Denver – Elisa at Cafe Jordano
Elisa left her hometown in Italy in 1979 for what was then just a small mid-western town in Colorado. Her journey certainly wasn't an easy one, as she not only had to adapt to a new world, but didn't even speak English. Coming from the population dense town of Naples, Elisa's first impression of Colorado was "where is everybody?" Elisa found herself waiting tables at a Mr. Steak on the outskirts of Denver, and fell in love with working in restaurants. Opening a restaurant became a dream of hers, and in 1991, that dream became a reality.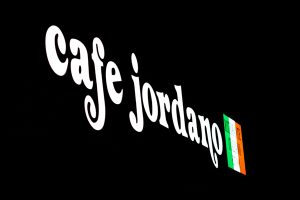 Café Jordano, named after her first son Jordan, opened as a small eatery in the Denver suburb of Lakewood. Elisa, and her husband at the time, created a niche in the Denver food scene, bringing a completely different concept to the suburbs. An authentically influenced, yet creative menu brought an incredibly loyal and ever growing customer base to Café Jordano, ultimately leading to them expanding 10 years after opening. Elisa prides herself on being a stern boss, and sets an example for her employees through her incredible work ethic. The journey from inception to expansion was lined with her labor, as she did everything from waiting on tables to working in the kitchen for over a decade, even though she had no prior commercial cooking experience. While Elisa was the backbone of the restaurant, she didn't have to do it alone. In typical Italian style, she had a great family to help along the way. From her mom, to her sister, to her kids, Café Jordano is a true family restaurant, and it shows in the loyalty of her employees, some of which have been with her for decades.
Over the years, Café Jordano has evolved from a small family restaurant to a core piece of the Italian community in the Denver area. Elisa has become a bit of a local celebrity, not only by providing excellent and unique Italian Food but also by fueling the community around her. While remaining humble about her giving, Elisa sets a high bar for her charitable event; hosting dinners for the Caruso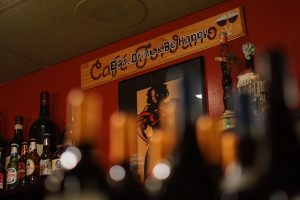 Family Charities, donating every cent from the dinners to help local Colorado families with children suffering from life threatening or altering diseases. Just last year, Elisa and the Café Jordano family raised $27,000 for the charity! Elisa doesn't only give back with her money, but remains a role model and member of the local community. Actually, it's a bit of a joke that Elisa has probably carried every kid at Green Mountain at some point in his or her life. The symbiotic relationship Elisa has built with her community has fueled Café Jordano towards yet another expansion; later this year they will be moving into a much larger spot next to their current location.
If you're in the mood for Italian food, or you've never tried Café Jordano before, stop into to the restaurant at 11068 West Jewell Ave. Lakewood, CO 80227 for a nice glass of wine and a meal. I personally recommend the Jorge's mussels, but you can't go wrong with their most popular dish, the Pollo Alla Roberts! Don't forget to tell Elisa hello after you enjoy the best Italian meal in Colorado!