Faces of Denver – Alex Rivera!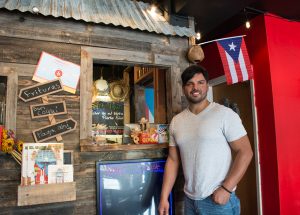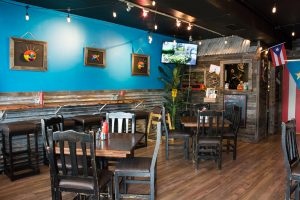 Meet Alex Rivera, originally from Isabela, a small town in the Northwest coast of Puerto Rico. After attending his brother's wedding in Denver in 1998, he decided to move out here himself in April of 1999.  Six months later, he was a self-employed contractor accomplishing mostly residential remodels. 
Back in 2011, Alex and his wife Diana, started a part-time Puerto Rican food truck business in Lakewood but after a few months they decided to call it quits, "we were just testing the waters and it was going pretty well, but again, back then I was still doing construction, I was buying and flipping cars, I had a body shop, and the food truck, so I was overwhelmed with so much stuff and she (Diana) didn't want to run it by herself so I decided to sell it", Alex says.  After a 5-year hiatus and after many calls from customers asking for the Puerto Rican food truck to return they decided to give it another shot.
In May 2016, they took an adventure trip to El Paso, Texas to pick up their new food truck and within a week quickly transformed it so they could participate in the Puerto Rican Festival and promote their food business.  Alex and Diana eventually decided to turn their food truck business into a more permanent setting and opened a brick and mortar Puerto Rican restaurant called "El Coqui D' Aqui" at 2236 S Colorado Boulevard, Denver, Co.  As you walk through their door you will feel you have been transported to an authentic traditional Puerto Rican restaurant situated in the mountains or on a beach in Puerto Rico.  Although the restaurant is small, it is nicely decorated with true Puerto Rican flair and can comfortably accommodate up to 28 people. 
Their menu contains many Puerto Rican dish favorites such as "arroz con gandules y pernil" (rice with pigeon peas with roasted pork), "pollo friscase con arroz blanco" (chicken fricassee with white rice), chuletas y tostones (pork chops with fried plantains) and "mofongo rellenos" (stuffed smashed plantains filled with either steak, fried pork or roasted pork), a favorite among Puerto Ricans.  If you have a sweet tooth then you must try their flan de vainilla (vanilla custard) or their "flan de queso" (cheese custard).  
"Luckily for us its been good, people have accepted it pretty well, especially the locals", he further mentions.  Alex hopes one day to be able to expand into a larger venue where he can have a bar area, offer happy hour nights, karaoke nights, and dominoes nights but they are working on getting a liquor license. 
If you have never tried Puerto Rican food and have always wondered what it was like, this is your chance to find out, so swing on by and try their flavorful menu choices.  One thing to know is that this not a "fast food" restaurant, the food here is made from scratch and therefore it may take a little longer than what you are use to but it is worth the wait!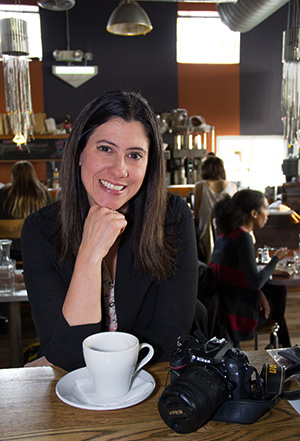 Alida is a photojournalist, photographer and world-traveler.  In 2015, she made Colorado her home after serving 20 years in the Air Force to pursue her love of photography on a full-time basis.  She specializes in Architecture, Real Estate, Lifestyle and Travel photography.  She holds a B.A. and M.A. in Business as well as an AAS in Photography.  Traveling is one of her biggest passions, she has visited 28 countries and continues to mark off locations from her bucket list.  During her free time, she enjoys traveling, photographing and exploring new places, and meeting new people along the way.  She calls herself a "food and adventure junkie" and loves to capture fun and special moments with her camera.  You may find Alida at a local coffee shop enjoying a cup of coffee, enjoying live music at a local bar along with friends with a glass of wine in hand and a plate full of goodies, hiking one of Colorado's many trails or giving back to the community as a volunteer for a special cause.