Denver Local Art Scene – Leon Galley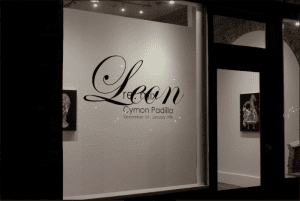 Leon Gallery is a fantastic place to be immersed in a sea of creativity. Located in a historic building off of 17th and Park Avenue, they host solo and group exhibitions from incredibly creative, innovative minds. Most galleries operate on commission, but Leon has chosen the non-profit approach. This allows them to incorporate a wider variety of artists with much more freedom of expression. For owners Eric Dallimore and Eric Nord, this is much more than just an exhibition space. It's a staging area for community involvement and social change. They work to reduce stigmas around social issues, and provide a place for people on the fringes to feel accepted. Their doors are always open to events promoting mental health, community activism, humanitarianism, and anything else that makes Denver and the world a better place.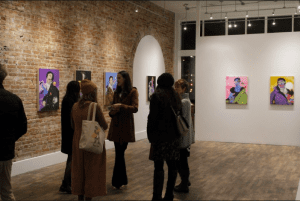 Their latest exhibition is a solo show by artist Cymon Padilla. Specializing in oil paintings, Padilla blends components of Dada collage, AbEx formalism, art history and contemporary pop culture. His works include historical figures, dazzle camouflage, emojis, distorted portraits, Disney characters, and nonsensical scenes. Though this is his first Denver
exhibition, Padilla has also been shown at Modbo and the Kreuser Gallery in Colorado Springs. His series, re: mix, takes a humorous approach to the art game with the perfect combination of classical European style portraits and Saturday morning cartoons. It includes some favorites from prior shows as well as several never before seen pieces.
In case you're looking for another reason to check out Leon, they also host live music. Seeing a musician in an art gallery is a really unique experience for everyone in attendance. These performances are small scale and intimate. There's no need to play over the clink of beer
glasses or the drunk guys in the back. It's genuinely refreshing. Coming up on December 15th, they have an old friend stopping by. Singer and guitarist, Matt Campbell, was the very first person to play at Leon and he's coming all the way from Nashville. Expect his signature
Americana style and a little bit of nostalgia as well.
Leon is more than just a gallery, it's a creative space for exchanging ideas and bringing people together. A space to create dialogue and navigate social issues while shining a light on the human side of things.
A place where outliers find a niche. Cymon Padilla's works will be available for your viewing pleasure December 1st– January 19th at the gallery and permanently, at any location of your choosing, upon purchase. Leon is located at 1112 E. 17th Avenue in Denver. Hours are Wednesday-Friday 10-6 pm, Saturday and Sunday 12-5 pm. For more info check out their website at leongallery.com.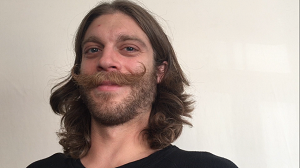 Jared is a local content contributor and aspiring author. He was fortunate enough to grow up in Golden, Colorado and graduated from MSU Denver. While an insatiable love of travel lures him all over the world, his roots remain firmly planted here. He enjoys writing short stories, poetry, children's books, societal observations, and everything else. A nature enthusiast and sunshine connoisseur, Jared is perfectly at home on any mountaintop or patio. He frequents art galleries and concerts, poetry readings and breweries, museums and bookstores. When he isn't making neighbors cringe at his musical attempts he can be found on a snowboard or sailboat, depending on the day. A perpetual adventurer and eternal patron of the road less traveled.