Choose the Right Dating Site for You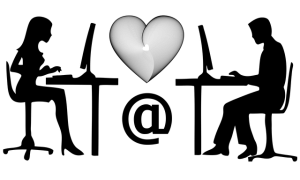 Competition is a good thing!  There are so many dating sites out there right now that you can, at the very least, find like-minded souls (think JDate or MeetMindful), or in the best of all possible worlds, find a very high level of selection (think OnlyFarmers).  Dating sites and apps are not one-size-fits-all.  Each site has pros and cons and it's up to you to find that one that suits you. Here are some examples of where to find exactly what you're looking for.
Looking for something casual?
The most well-known app for a casual situation is, of course, Tinder.   I would also recommend OKCupid.  Now, I'm not saying you can't meet someone looking for a relationship there, but OKCupid asks the important question, "what are you looking for on this site?" The response options range from casual sex to marriage.  Interestingly enough, I've seen some profiles where the user has selected every option!  I guess there's nothing wrong with casting a wide net.
Over 40 and looking for a relationship?
As a member of this group for most of my post-divorce life,  I can tell you that I've tried almost all of them.  Consistently, Match has been a highly rated dating site on almost every review site I've visited.  Also highly rated is Zoosk.  Like Bumble, you can use your Facebook page to inform your dating profile on Zoosk.  The downside is the site has ads and your ability to use search features to find your perfect match is limited.
If you are over 50 and dating, there is OurTime, a site specifically for this age group.  Owned by the same company who owns Match, OurTime is not for the young at heart. If you are a high energy, active soul, you might not find what you're looking for on OurTime.
Just shopping around?
In my experience, any free dating app/site is good for shopping around.  There you will find many others who just want to look and swipe with no intention of ever taking action.  That's not to say there aren't people there genuinely looking for a connection, you'll just have to separate the wheat from the chaff.  If you are serious about finding someone special, I recommend a site where there is a fee associated with access.  Having some financial skin in the game is a motivator to find what you're looking for.
Gay or bisexual?
Grindr is consistently reviewed as a top site for gay and bisexual men to find one another.  With over 2 million active users in 196 countries, Grindr is visually uncluttered and extremely simple to use. The downside?  Grindr does not allow members to search, but rather relies on geolocation to show you men in your search area.
Millennial dater?
Try Hinge. This site connects you with prospective dates who are friends with your Facebook connections. The good news about this site is you already have something in common, and it is less likely that undesirable dating behavior, like ghosting, will occur.  Think of Hinge as blind dating for the 21st century.
This list is not intended to be all inclusive.  There are many sites out there that might be the perfect site for your needs.  Here are some simple questions to ask yourself when you are trying out a site.
Are you more introverted or extroverted? If you are more of an extrovert, perhaps a site like How About We… where the goal is to meet in person, sooner rather than later.
Do you want to go on a series of casual dates, or are you hoping for a long-term relationship? Deciding what you want is critical to determining what site is the best for you.  Read reviews of the sites you are considering to get an overview of the pros and cons of each site.
Are there enough users on this site in my age range to give me the optimal number of appropriate, high quality matches? If you are 43 and the site you are on has mostly 20 year olds, you are probably not on the right site.
Good luck, be safe and happy hunting!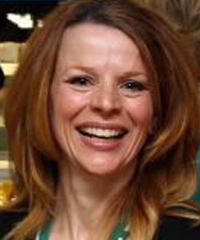 Andrea wants to live in a world where the neighborhoods are walkable, bike lanes are plentiful, and the food is fresh, delicious and readily available. A 20-year veteran of the health and wellness industry, she started her career in the fitness industry while earning a master's degree in Exercise Science and Health Promotion, and then on to the burgeoning field of worksite wellness. Andrea has competed in collegiate level soccer, worked as a personal trainer, fitness instructor, wellness coach, and master trainer, climbed 14ers, and completed cycling centuries and metric centuries. All of these experiences give her the opportunity to view well-being from many different perspectives. When she's not helping others to be their healthiest self, you can find her at a farm to table restaurant, down dogging at the yoga studio, or experiencing the Colorado landscape on a bicycle, snowshoes, cross country skis or on foot.