Bragging Rights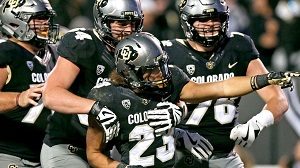 The nerves were apparent as I sat down to watch the Rocky Mountain Showdown as the Colorado Buffaloes kicked off the 2017 college football season with a solid 17-3 victory over the Colorado State Rams. Coming off a year in which the Buffs went 10-4, won their division, and played in a major bowl game, you would think that I could relax a little. But the PTSD of the Dan Hawkins era must still lay fresh in my mind. Aware that this Colorado Buffalo squad had lost as many as nine players to the NFL draft, including their quarterback and a majority of their defensive backfield, and the fact that the Rams had already played the week prior in dominating Oregon State 58-27, the three-point spread was a little too close for comfort.
Traditionally, this rivalry was an easy win for the Buffs, morphed into in-state bragging rights, but it recently turned into something scarier -the foreshadowing of a season to be. Colorado's last defeat by the Rams was in 2014 and the Buffs went 2-10 that year. Colorado lost again in 2012 and went 1-11. CSU's victory in 2009 led to Colorado finishing 3-9. With a victory on Friday night the first hurdle of the season was cleared. But here are five more to come.
1) Steven Montez – The Sophomore quarterback played in 10 games last year, and started three of them for the often injured Sefo Liufao. With quality starts against USC and a bowl game against Oklahoma State, Montez has enough experience and skill to replace Liufao. But the quarterback position in college football is so vital that Montez can't afford too many youthful mistakes.
2) Senior leadership – With so many players gone from last year's team, running back Phillip Lindsay, receivers Devin Ross, Bryce Bobo, and others need to step up and make plays. While on defense Isaiah Oliver, Afolabi Lugada, and Ryan Moeller need to show why they were all Pac-12 last year.
3) Freshmen – The CU recruiting class included 27 players and was ranked as the 29th best in the country. This may not seem that great, but it is easily the best young squad that Colorado has recruited in ages. One freshman who is bound to stand out is place kicker James Stefanou, the 30-year-old, former professional soccer player from Melbourne, Australia.
4) The Washington Huskies – Assuming the Buffs take care of business against Texas State and Northern Colorado, the Huskies come to Boulder on Sept. 23, ranked eighth in the country. Jake Browning and company should be a much better indicator of just how good this team is. A Colorado upset gets them a top-15 ranking.
5) At UCLA and home against USC – UCLA doesn't have one of their better teams, but talented quarterback Josh Rosen will challenge Colorado's less experienced secondary. USC brings Heisman favorite Sam Darnold and a top-ranked squad to Boulder on Nov. 11.
The schedule provides a perfect opportunity for an upset against visiting Washington, and a national televised game against the Trojans late, allow the Buffs to determine their own destiny. But I'll take 8-4, 5-4 in the Pac-12 and bowl game of any kind right now.
Images via Denver Post and Odyssey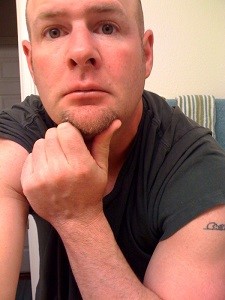 Alan Tapley is an educator, author, and blogger who has lived just outside of Boulder for the last twenty years.  His published work includes two novels, two children's books, a series of cartoons in the Minneapolis Star-Tribune, and multiple sports related articles. His love for family and the state of Colorado is only matched by one thing, his passion for sports.  The first baseball game he ever attended was at Wrigley Field, before there were lights.  At the final Bronco game at the old Mile High, he allegedly cut out a piece of his seat in the South stands.  But regardless of being here for the Avalanche's last Stanley Cup, the Rockies only World Series appearance, and all the Broncos' Super Bowl Victories, his wife never fails to remind him that he wasn't at the University of Colorado in 1990, like she was.  The year the Buffs football team won the National Championship.