Bites with Blondie – Neighborhood Food Guide: Historic Downtown Littleton
Growing up in the surrounding suburbs and graduating from Columbine High School, it wasn't until I was an adult that I learned to appreciate the charm of downtown Littleton.  The one-way streets lined with shops and white strung lights,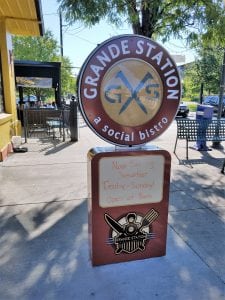 bring picturesque memories to most locals, myself included. This quaint little town has captivated new businesses to move into the neighborhood, becoming quite the hot spot for foodies.
Start your morning off with a fresh roasted cup of coffee (or bottomless Bellini's) and sample the signature dishes offered at Main Street's newest addition, Grande Station. While the building itself dates to 1899 and served as the city's first Train Depot, this new hot spot mixes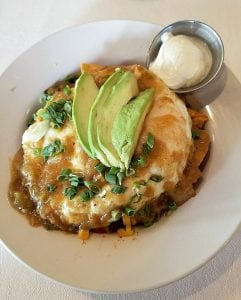 local history with a modern twist. With bright yellow painted walls and historical artistry hung throughout, the simple touches showcase the buildings former glory, while highlighting it with 21st century elements. Because breakfast is not only the most important meal of the day, but the most popular at this joint, Grande station is quickly becoming a local staple.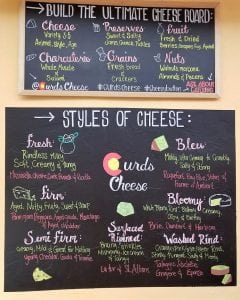 Stop by Curds Gourmet Cheese Shop for the perfect indulgence and explore the variety of local goods, at an exceptionally low price. Fresh, squeaky cheese of all styles, colors and flavors are available to sample and purchase – in charcuterie, sandwich or traditional curd form! My personal favorite? White Cheddar curds! You won't regret even the smallest taste! The locally made olive oils, balsamic vinegar and Colorado honey near the main entrance and are worth a peek, as the unique flavors accompany any dish.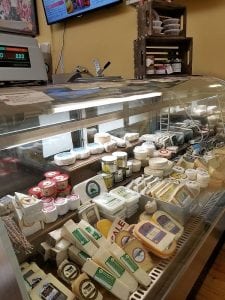 Is it ever too early for a cocktail? Never! The Alley spends each day crafting and perfecting their signature cocktails long after the sun goes down. While the house Margarita is the most popular, the Paloma, Smoke Stack and Passion Sparkler are often requested and enjoyed by patrons. This "food truck restaurant"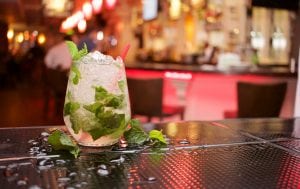 cooks each meal in a food truck, conveniently in the alley! Head to the truck to order or let the energetic staff serve you and don't hesitate to ask for recommendations. The outstanding chefs create each dish with locally sourced ingredients and a Latin flare, to please even the toughest of critics. Get the Chili Rellenos smothered in green chili for a Colorado classic! The exposed brick, Edison bulbs and oak bar exude all the vibes, making it easy to sip late into happy hour or weekday events.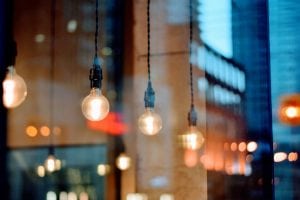 With a stunning new rooftop patio, incredible amount of TV's, superior drink menu and Sunday Tailgate menu, the Viewhouse Littleton is the perfect place to root for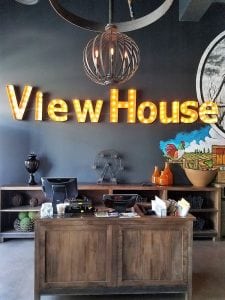 the Bronco's, or any team for that matter. Snag a seat on the gorgeous rooftop for supreme views and an even better breeze. The kiddos will gravitate to the yard games out front, so let them, as it's a kid friendly space. The menu is large, hearty and even the pickiest eater will find something to enjoy. This chef-driven, casual eatery in the heart of downtown Littleton, checks all boxes.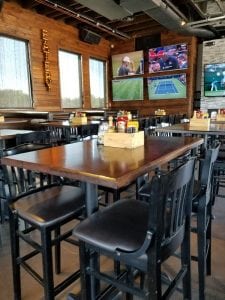 For celebrating something special, make dinner reservations at Café Terracotta. The open kitchen concept in a refurbished historic home, not only features a decadent menu, but an outstanding wine list, perfect for toasting any accomplishment. Thriving on conversations with locals, this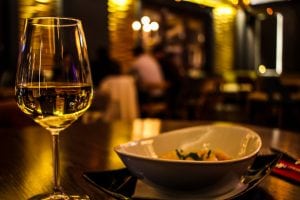 neighborhood café approaches business in a creative, thoughtful and familiar manner. Come for the food and stay for the grade A dining experience.
Got a sweet tooth? Head to The Chocolate Therapist for a night cap – of locally made chocolate! This shop not only serves some of the best gourmet coffee and hot chocolate, but features on-site chocolate production of small, delicious batches. With no dyes, preservatives and naturally gluten free, it's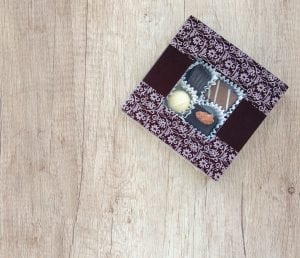 easy to see the benefits of this sweet treat. Staff will graciously let you sample as many flavors as you'd like, while providing outstanding customer service with a smile. Stop by for one of their many events, or during the holiday season to customize any box with your favorite chocolates, the perfect guilt-free gift!
If you're in the mood to explore while you dine, visit one (or all) of the various events that downtown Littleton host each season to get your fill of food trucks and local brews. Click HERE for the calendar of events!
Coming soon to downtown Littleton: Adelitas Cocina Y Cantina moves into Merles old space, while Bacon Social House will take residence in a brand spanking new space near the Municipal Courthouse.  Coming Fall 2018!
Now who wouldn't want to spend a day in the suburbs?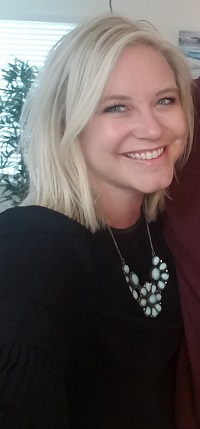 Katie traded in her flip flops for hiking boots at age three when her family moved from sunny Florida to even sunnier Colorado.  Katie's passion for food began at an early age when she would retrieve a strip of bacon from the counter each morning - a daily treat from her nanny.  That was only the beginning for her love of food.  After graduating with a degree in Communications (with an emphasis in Public Relations), she got her foodie start as Yelp Denver's first intern and has been scouting places to nosh all over Denver since.  For the past 9 years, Katie has maintained Yelp Elite status and made lasting relationships with local business owners, while continuing to be an avid food consumer and writer.  Her latest cravings and discoveries are frequently documented on her Yelp page.  Katie is known for her unique and witty writing style, obsession with avocados, and is considered the go-to girl when it comes to finding a place to dine.  When she's not finding a way to quit her day job to be the next Guy Fieri, she can be found slinging balls on the golf course, binging on true crime podcasts or indulging at a local brewery in the burbs.  Look for her work each 
Friday
 under Bites with Blondie.