Apex Park Adventures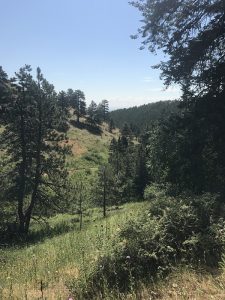 Looking for a fun place to bike or hike this weekend? Look no further, I have the perfect place. Lookout Mountain in Golden offers a lot of unique hiking areas. One of my personal favorites is the Apex Park, which is made up of 8 trails creating 9.6 miles of adventure. The Apex Park offers breath-taking beauty, fresh mountain air, wildflowers, wildlife, and of course exercise!
This area is well-known for its biking and hiking. It is considered moderate when it comes to difficulty. Hikers, feel free to roam freely on Bonanza, Grubstake Loop, Hardscrabble, Pick'N Sledge, Apex, Argos, Enchanted Forest and Sluicebox. Bikers, keep in mind that Apex, Argos, and Enchanted Forest trails are one-way on odd days so make sure to review the map.
Here are some of my favorite trails. The Apex Trail allows you to climb 1,500 feet in elevation over 2.3 miles. Hardscrabble is great because of the city views at the top. But my personal favorite is the Enchanted Forest. It is gorgeous and offers plenty of shade, streams, and wildflowers.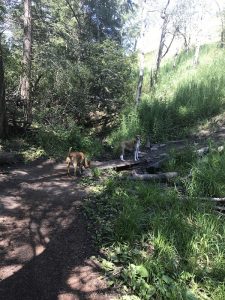 If you are in need of a bike, you can rent them at The Golden Bike Library and while you are in Golden stop in for Beignets at Sassafras. Sassafrass is a charming southern eatery located right on Clear Creek. Eat your Beignets on the patio and watch the tubers fearlessly float down the creek.
Once you are ready to hit the trails, head over to Heritage Square just off Colfax and Heritage Square Rd. There you will find the trail head for the Apex Park. Make sure to bring plenty of water, sunscreen, snacks, and maybe even a lunch for a beautiful picnic. Keep your eyes peeled for wildlife and cameras ready for beautiful snaps of wildflowers. This is a popular area, so stay alert and be mindful of others.
Whether you explore on bike or on foot, have a wonderful time and make sure to tell me all about your adventure. I can't wait to see the pictures. So, what are you waiting for? Grab your shoes, your friends (two and four-legged), and your water and head to The Apex Park.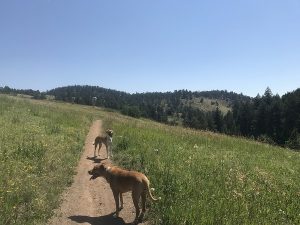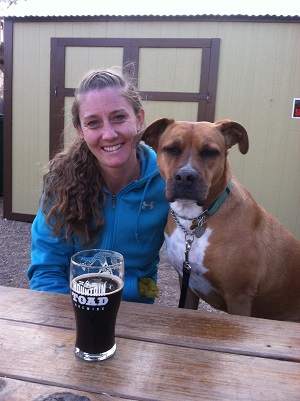 Christie is an outdoor enthusiast from Golden, Co that LOVES doing everything outside. She has an MBA with an emphasis in Sustainability from Brandeis University and a passion for helping others, which she turned into a consulting career. Whether you are looking for social media, marketing, or business strategy, Christie will help grow your business. In her spare time, she enjoys the outdoors and sharing her stories with others through blogs. Christie loves Colorado and hopes her stories help others see Colorado in a way they have never experienced before.