6 cannabinoids you need to know about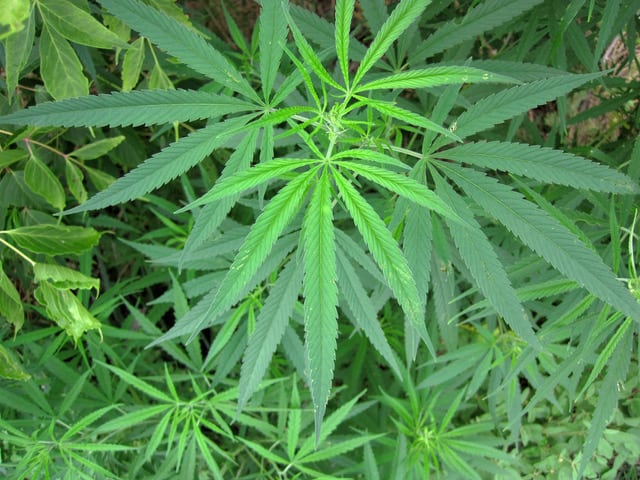 Both cannabis sativa and cannabis indica plants are packed with cannabinoids – a set of compounds that are almost unique to the cannabis family. Cannabinoids are incredibly powerful, as they work with the body's endocannabinoid system – a complex network of neurotransmitters and receptors which function in the brain, central nervous system, peripheral nervous system, gut and skin.
Having influence in so many areas means that cannabinoids can help to correct a range of health issues, from an over-aggressive immune system to chemical imbalances that contribute to depression.
So far, researchers have identified 113 cannabinoids, however only a few have been studied in any significant depth. In this post, we'll take a look at six of the most important.
CBD
Cannabidiol (CBD) is the main non-psychoactive cannabinoid found in cannabis plants. This compound has many therapeutic benefits but is perhaps best-known for having anti-epileptic properties which can treat obscure forms of epilepsy that are resistant to approved pharmaceutical drugs.
CBD is rarely smoked in the form of high-CBD cannabis – instead, such strains are used primarily to make non-intoxicating cannabis oils, CBD e-liquid and edible products. The intensity and duration of effects vary depending on the consumption method.
CBD's main task is to promote balance in the endocannabinoid system, which helps to improve all aspects of health. The recent surge in support for cannabis legalization has come largely off the back of CBD, which is demonstrating to politicians and the public that cannabis can be used to make medicines which society cannot afford to go without.  
THC
Tetrahydrocannabinol (THC) is the most-abundant cannabinoid present in most cannabis strains and is the compound responsible for the herb's psychoactive effects. THC was the first cannabinoid to be isolated, back in 1964, and its discovery paved the way for the finding of anandamide, the most important endocannabinoid in the endocannabinoid system.
The psychoactive properties of THC come from the cannabinoid's linkage with CB1 receptors in the brain. Normally, anandamide would bind with these receptors to improve mood, however THC is much more potent and more difficult for the body to degrade, hence why the psychoactive effects can be so powerful and enduring.
However, THC also has some notable medicinal qualities. For example, research shows that THC is at least 20 times stronger than aspirin, an over-the-counter anti-inflammatory. Therefore, THC can be used, in conjunction with CBD, to reduce inflammation in arthritis patients – creams and other topicals are the most effective way to tackle arthritis pain.
CBDV
Cannabidivarin (CBDV) research is limited, although this non-psychoactive cannabinoid has shown impressive potential as an anticonvulsant. This compound could be useful in the treatment of nausea, and to enhance the anti-seizure potency of epileptic medicine, according to the scientific research that is available.
In 2013, a study that showed CBD could reduce symptoms of nausea in rats was published in the British Journal of Pharmacology.
A 2014 Italian study found that CBD and CBDV can help treat epilepsy by interacting with the vanilloid receptor 1 (TRPV-1). TRPV-1 serves several purposes, including regulating pain sensitivity and controlling overall body temperature. CBDV dephosphorylates the TRPV-1 receptor, to slow the onset of epileptogenesis, a process that leads to epilepsy. However, research on CBDV and TRPV-1 has not progressed any further at this stage.
THCV
Tetrahydrocannabivarin (THCV) is a psychoactive cannabinoid that bares some likeness to THC – however, the compounds have some stark differences. For one, while THC stimulates appetite, THCV works to suppress it. This could be beneficial for those trying to lose weight. However, this suppressant effect could be dangerous for those suffering from eating disorders.
Both THC and THCV could have a role in the treatment of post-traumatic stress disorder (PTSD), with THCV showing signs of reducing anxiety and panic attacks. THCV also has a modulating effect on blood sugar levels which could be helpful for diabetes patients.
Initial research has shown that THCV could be used to treat the neurodegenerative disease Alzheimer's, by reducing symptoms of the condition.
CBG
In the early stages of a cannabis plant's life, cannabigerol is by far the most dominant cannabinoid – it's found in its pre-activated acidic state (cannabigerolic acid – CBGA).
CBG makes some interesting interactions with the endocannabinoid system which could help to improve mental and physical health. A study on mice revealed that CBG can reduce the inflammatory symptoms of irritable bowel syndrome (IBS).
There are signs that CBG works with cannabinoid receptors to ease intraocular pressure, which could help with treating glaucoma. However, additional research is necessary.
Like several cannabinoids, CBG has neuroprotective properties, which have been demonstrated in the treatment of Huntington's disease in mice – CBG works to stop the deterioration of neurons.
CBG may also be part of any future antibiotic medication made with cannabis. In 2008, researchers from Italy and the United Kingdom proved CBG to be effective against methicillin-resistant Staphylococcus aureus (MRSA), a superbug that affects tens of thousands of Americans every year.
CBC
Cannabichromene (CBC) is a non-psychoactive cannabinoid with some exciting properties for brain health. CBC has been found to be neuroprotective and may even stimulate neurogenesis – the creation of new brain cells. Animal studies have shown that cannabinoids can help with the regrowth of the hippocampus, a section of the brain responsible for our autobiographical memories – by protecting this part of the brain, cannabinoids may prevent neurodegenerative diseases, or stop them from getting worse.
Preliminary research has found CBC to be of potential use as an acne treatment. The endocannabinoid system influences how much sebum is produced by the sebaceous glands, and CBC's anti-inflammatory effects ensure this oil is not overproduced, which stops the skin from becoming too oily. Additional studies on cannabinoid treatments for acne and other skin disorders are the next step.
Final thoughts
While CBD and THC hog the headlines, cannabis has a myriad of cannabinoids with marvellous therapeutic potential. When all these cannabinoids are used together, the effects are even more impressive because of synergistic interactions that occur between them – this is the "entourage effect". A full-spectrum CBD oil will bring out these extra qualities.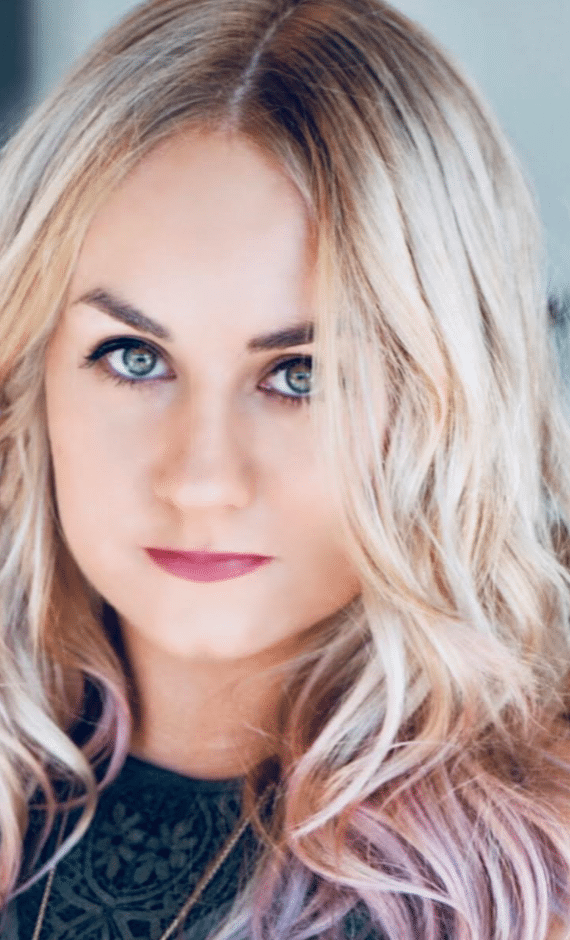 Jessica is a Boulder, Colorado native with dual New Zealand and Australian citizenship. Jessica earned her B.S. in Business Administration from the University of Redlands in Southern California, but couldn't stay away from the stunning Rocky Mountains and Boulder Lifestyle for long. When she's not working, you'll find her hiking one of the many Boulder trails with her rescue Chihuahua, Mila, whipping up craft cocktails for her passion project 
@CocktailsofColorado
, trying out a new local restaurant with friends, or traveling the globe. Jessica just returned from a worldwide trip to London, Prague, Vienna, Budapest, Italy, Sicily, Australia and New Zealand, and has plans to make the most of her dual New Zealand and Australian citizenship by moving down under and fulfilling her dreams of living on the beach. Jessica has a strong visual arts and design background, and is an experienced Marketing Strategist with thorough experience in Data Analytics, Innovation, Digital Sales, Experiential Marketing and Business Development. Also skilled in Negotiation, Market Research, Management, Leadership, and Team Building. Jessica believes in connecting the vision across multiple channels, looking towards the future, and giving back whenever possible.