Nicholas Emery
Nicholas Emery was born in the West Indies to American parents, and lived in the countries where his father was stationed: the Caribbean, Middle Eastern, and European regions. He eventually found his way to Colorado as a young adult in 1987. In 2005 he returned to his birthplace, the city of Port of Spain, Trinidad where he lived and worked  for ten years in construction, and as a painter. In 2016 he came back to the U.S. and began studying at Vermont College of Fine Arts, where he earned an MFA. He now has a studio in Denver and a home in Nederland, Colorado. His work is about nature, industry, boundaries, and land.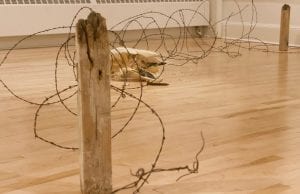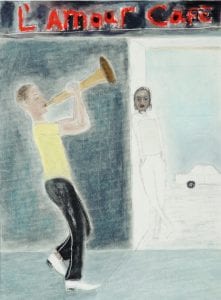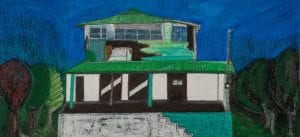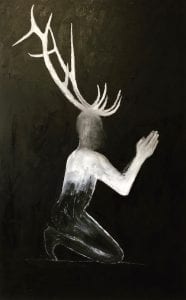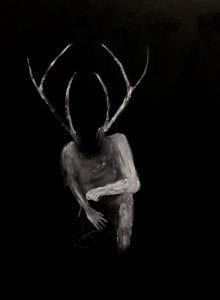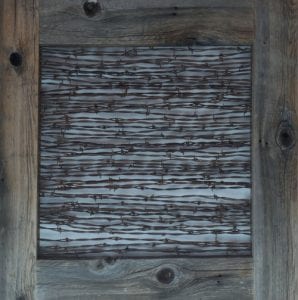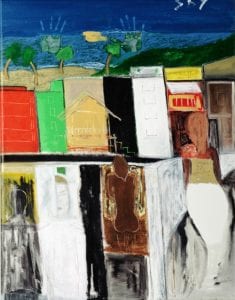 "I began to come of age as an artist in the city of Port of Spain, in the southern most Caribbean island nation of Trinidad and Tobago, where I was born. I created work there based on ideas around West Indian people, the city, and one of nature's most noticeable and forceful cycles in a tropical environment, decay and regeneration.
Currently, as a contemporary land-based artist in the western United States my work begins with an examination of how the majority culture imprints itself here. My studio is located in a historically industrial section of north Denver, in Globeville, Colorado. Many of my paintings reflect this and other realities, such as the Cold Springs Fire which erupted in 2016 in the mountain region where I live, 40 miles west of Denver.
In 2017, based on trips to Rocky Mountain Arsenal National Wildlife Refuge in Commerce City, I began to use images of other species inspired by my trips there, initially the North American Bison, in order to begin to help mediate our broken relationships with Nature and highlight the tensions between humans and other species. This culminated in the "controlled wild" and "mysten" series which I continue to work on and add to today.
More recently, in 2019, I began to work on another project, "transfiguration", a series of paintings about the Human species being the most domesticated animal of all, and reimagining people after a process of spiritual and physical rewilding.
The paintings, films, and sculptures that I make tend to include both beauty and trauma, and are more of a visual echo of what I perceive as taking place on the land today in the American west. Therefore, my work is intended as a means for reflection regarding the paradoxical nature of the human condition and the current state of our relationships with Nature."
You can learn more about Emery and his artwork at nicholasemeryart.com.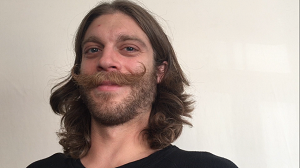 Jared is a local content contributor and aspiring author. He was fortunate enough to grow up in Golden, Colorado and graduated from MSU Denver. While an insatiable love of travel lures him all over the world, his roots remain firmly planted here. He enjoys writing short stories, poetry, children's books, societal observations, and everything else. A nature enthusiast and sunshine connoisseur, Jared is perfectly at home on any mountaintop or patio. He frequents art galleries and concerts, poetry readings and breweries, museums and bookstores. When he isn't making neighbors cringe at his musical attempts he can be found on a snowboard or sailboat, depending on the day. A perpetual adventurer and eternal patron of the road less traveled.