3 Christmas Light Displays to Get You in The Mood
One of my favorite things to do around Christmas is to see all the different light displays! I'm too lazy to ever put lights up myself, but boy is it magical to see a bunch of Christmas lights brighten up a street or scene that looks quite normal in the daylight. These are some cool Christmas light attractions that are sure to dazzle you!
Mile High Tree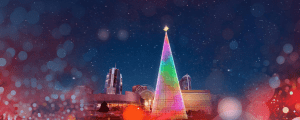 This is a new attraction to Denver this year: a massive electronic tree on the side of Speer Boulevard! It's a nice take on a big tree attraction for Denver, resembling something like a sister to the Rockefeller Christmas Tree in New York City, but with its own Denver flare. This tree is the largest installation of its kind in North America and has free light shows every 30 minutes! Not only can you view the tree for free, but you can also go inside and have a fully immersive light experience inside of the tree for free. It's a stunning new attraction that is a must-see this Holiday Season!
Christmas In Color

This is also a very cool attraction. It's a drive through acres of Christmas lights (over 1.5 million) that are all synced to music. It's only $27 per vehicle, which is especially nice if you get a full car of friends to come with you and split the cost. They have locations in Morrison and Denver (at Water World), and it is truly an immersive drive that is sure to leave you pressed to the window.
Blossoms of Light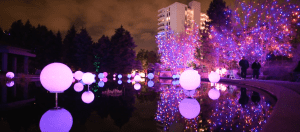 This is similar to the previous event, but different and cool in its own way in that you are walking on foot through this attraction. This attraction turns the beautiful Denver Botanic Gardens into its own winter wonderland with a bunch of different lights throughout the entire area. It's truly incredible to walk through a wonderland of this sort, and you can stay as long as you like once you are in. It's a little pricier at $15-20 per person, but you won't regret it after wandering through the trees of lights and feeling a bit magical after seeing all that there is to offer.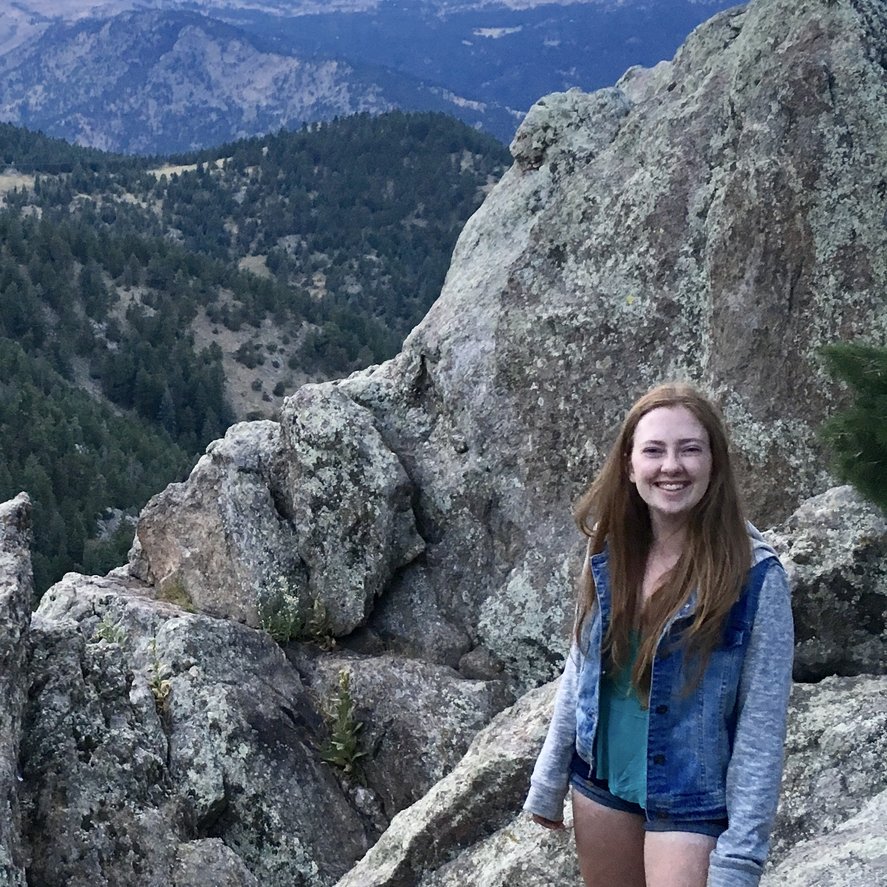 Rea McLaughlin is an enthusiastic soul that loves life from Colorado. She loves the Colorado sunshine and enjoys partaking in it often by going climbing, hiking or camping. She attained her BFA in Film Studies from the University of Colorado at Boulder where she fell in love with storytelling. After living in NYC for a year to pursue film, Rea is happily back in Colorado enjoying the mountains and sunshine. One of her favorite themes to explore in her art and writing is the human spirit and human connection. When she's not climbing or creating, Rea loves traveling to music festivals and going to Red Rocks shows. She might ask you for your birth time to check out your astrology chart too! (She is a Leo Sun, Scorpio Moon, Aquarius Rising). She loves to enjoy life and squeeze the very best of out of it.