Where to Watch Fireworks in Denver
Wondering where to watch fireworks in Denver this year for the 4th? We've gathered a list of our favorite spots.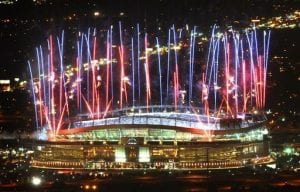 1. Broncos Stadium at Mile High
1701 Bryant St, Denver, CO 80204
Thu Jul 04 2019 at 7 pm
The Denver Outlaws game against the Chesapeake Bayhawks begins at 7 pm with tickets starting at $15. The game will be followed by fireworks that are shot from inside the bowl, so you get a front row seat. Tickets for the game can be purchase here.
2. Dick's Sporting Goods Park
6000 Victory Way, Commerce City, CO
Thu Jul 04 2019 at 7 pm
The Colorado Rapids and New England Revolution will be playing at Dick's Sporting Goods Park on the 4th, with fireworks to follow. Tickets start at $35, or if you are unable to get tickets, you can watch fireworks in the parking lot. Tickets can be bought here.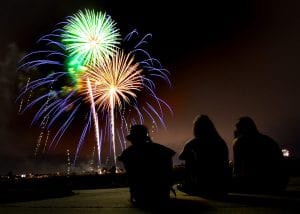 3. Zuni Street
If you're looking to get out of the way of the crowds on the 4th, head over to Zuni just south of the junction with Speer. There's a walkway and a small park there to settle down and watch the fireworks from Broncos Stadium and Elitch's.