Where to Ski This Weekend
Well with Wednesday's snow, Colorado sure is feeling the winter magic now. Around Boulder grocery clerks and friendly folks keep saying "stay warm." Toes across the Front Range shiver in wool socks and boots. And leaves? They are pretty much all gone.
But this all means that ski and snowboard season is upon us! Several resorts are already open and the others will be opening very soon. Here's where you can check out the powder this weekend. Check out the links to the resorts' websites for more information about specific lifts and runs.
Open Now
Opening this Weekend
Breckenridge– Opens November 13, AKA tomorrow!
Aspen Mountain– Due to all this snow Colorado has been getting, these guys are having a preview weekend for November 14 and 15 and then will close during the week to officially open for the season on November 21
Opening Later
That should give you some options for enjoying the snow!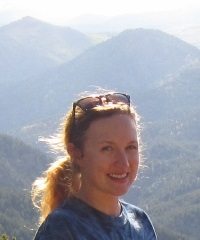 Lizzie works as a seasonal for City of Boulder Open Space and Mountain Parks, spending her days among the flora and fauna of Boulder both on and off the job. When it comes to knowing what to do and whats going on in the numerous open spaces around Boulder, Lizzie is your girl. After graduating from the University of Texas with a Geography: Environmental Resource Management degree, she came to Salida, CO to work in the San Juan National Forest and surrounding areas on a trail crew. Previously she has worked for Boulder County Parks and Open Space, other trail crews, and as an environmental educator. She has a passion for spreading environmental knowledge and bringing nature straight to the people.