Where Have All the Festivals Gone?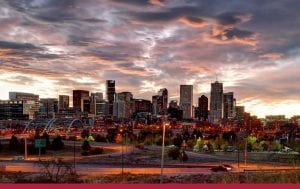 If you're anything like me, now is the time of year to start thinking about summer concerts. With Christmas and Valentine's Day expenses out of the way, I can blow all of my money on shows without feeling selfish until around Thanksgiving. You may have heard the news lately about some festivals that will not be happening in Denver this year. I won't try to hide the fact that I'm a little bummed about it. Was it something we did? Were we too nice? Is Denver so wonderful that people go home and tell their friends it sucks so nobody else will come spoil the natural beauty? Are the sunsets too majestic? Are our craft beers so fantastic that they ruin the taste of inferior beers forever? Is it the weed? Whatever the issue, here are some of the events that sadly will not be returning this year.
At the top of the list, Grandoozy will not be a thing this fall. The festival was put on by Superfly, the company behind events like Outside Lands and Bonnaroo. It debuted in Denver last year with big names like Kendrick Lamar, Logic, Florence and the Machine, the Chainsmokers, and Stevie Wonder. It was held at Overland Park and had the capacity for up to 80,000 people per day. Overall it went pretty well. The bands were awesome and it brought in money for the city to improve parks and outdoor spaces. While any festival is probably going to be disruptive, nearby residents were, for the most part, positive about the outcome. The event drew sizable crowds, but at roughly 55,000 attendees, it was nowhere near the expected amount. So Superfly has decided to put the festival on "hiatus" for 2019. In an official statement the company said it wanted to bring a more "unique, sustainable, and integrated" festival to Denver. They reportedly had a contract through 2020, so maybe we'll see a new and improved version next year.
Velorama was a music festival inside of a pro cycling race. Beginning in 2017, it was a unique and exciting event celebrating cycling, music, and beer. It coincided with the last leg of the Colorado Classic, and culminated in a sprint past the venue. They even had a course set up where attendees could race against the lightrail. It had 11 local breweries and some pretty big bands. In 2017 the lineup included Wilco and Death Cab For Cutie. Last year, Modest Mouse, Glass Animals, The Kills, and Rainbow Kitten Surprise were on the bill. I can see how this all sounds like a great idea. Colorado has lots of cycling enthusiasts, the race had drawn huge crowds in the past, everyone loves live music and local breweries. The lineup both years looked solid. The problems that plagued Velorama were a mixture of organizational mishaps and plain bad luck. The first year there were issues with ticket scanners, poorly-marked entrances, and long beer and bathroom lines. The second year, Glass Animals had to cancel due to drummer Joe Seaward getting injured in a biking accident, and Modest Mouse had to postpone their show to Saturday because of travel delays. People were upset. So Velorama is no more. RPM Events Group, who sponsored the festival, has announced plans to focus more on cycling and sustainability without the big concert and beer fest aspect. They will also be making the race a women's-only event.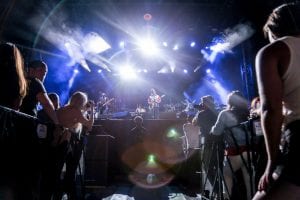 After much thought and introspection, I've come to the conclusion that sometimes a city just isn't the right fit for a particular festival, and that's okay. It wasn't meant to be. It's good that we tried, and no hard feelings. Maybe it's not us, it's them. Sometimes Denver can be a little too sunshiny. A little too paradisaical. But we don't need to change. The perfect festival for us is out there, and it's worth the wait.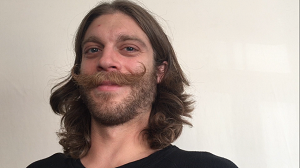 Jared is a local content contributor and aspiring author. He was fortunate enough to grow up in Golden, Colorado and graduated from MSU Denver. While an insatiable love of travel lures him all over the world, his roots remain firmly planted here. He enjoys writing short stories, poetry, children's books, societal observations, and everything else. A nature enthusiast and sunshine connoisseur, Jared is perfectly at home on any mountaintop or patio. He frequents art galleries and concerts, poetry readings and breweries, museums and bookstores. When he isn't making neighbors cringe at his musical attempts he can be found on a snowboard or sailboat, depending on the day. A perpetual adventurer and eternal patron of the road less traveled.