What's NEXT? An Art Gallery
Next Gallery has a good variety of artists. There is photography and graphic arts, interesting mixed media, embroidery, 3-d art and more. The main artists that have exhibits up there currently are Chris Buske with "Crossing Borders," and Jordan Lyn with "The End." Of course there are works by other artists scattered around the gallery such as some of the mixed media work of Adrienne DeLoe, whose pieces incorporating natural elements into her art never fail to amaze me!
The bulk of the pieces were smaller pieces from Buske consisting of photos, sketches, and graphics which greet you brightly as you enter the front of the gallery with a feel that transports you to the day of the dead, while the entire display is set to make you feel like a border jumper seeking refuge. There were satchels and cans of soup, pinatas and jugs of water to lead your mind to the border and what it is to actually cross them. The center-piece and cover photo of the event was a poignant photo of a few young people scaling the wall that runs along the border of Israel and Palestine. The exhibit successfully brings to light some very important issues we may sometimes choose to not think about, such as the difficulties of crossing borders but also the joy in cross-cultural exchange that can happen in doing so. The bulk of the display was very bright and let's say "day-of-the-dead-sy". The whole event was permeated by Latin music and eats, so that you started dancing while admiring the art without even realizing it!
Not to be forgotten, Jordan Lyn presented an amazing display of embroidery mixed with painting on canvas! I found her work to be quite enthralling and amazingly creative. She has detailed embroidery from everything from skulls of humans and cats (I think they were cats) to birds and a beautiful fawn. She shows unlimited creativity on the way she casts her needle about the canvas creating birds and faces and fingers as she goes. Of course my favorite is hard to decide, but I really like a little piece that is an arrangement of three red mushrooms that are in an oval frame; they all have eyes all over them and the eyes seems to get bigger as each mushroom does, it is an alluring piece. But I didn't see one work of Lyn's that I didn't like. Another favorite is the young fawn on a large white backdrop; the detail Lyn can impart through embroidery is beyond me! She might've changed the name of her show from "The End," because for Lyn its only the beginning.
Next Gallery is in the 40 West Arts District on Colfax in Lakewood, which is west of Denver for you newbies. The district itself is new and growing fast. Be sure to check out as many galleries as you can in the area when you go to visit Next because each gallery has a different feel.
http://www.nextartgallerydenver.com
https://www.facebook.com/NEXTGallery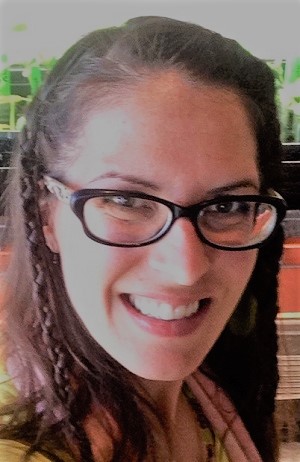 Katy was born and raised in Gravette, Arkansas. She grew up in a holler several miles from the nearest small town and spent hours playing in the nearby fields and creeks. She learned to appreciate the beauty of nature from a young age and was always creative. Her parents gave her free range to decorate her room and paint murals on the walls. She studied many different subjects in college but ultimately received her bachelor's of arts in anthropology from the university of Arkansas in Fayetteville. She loves to use her artistic skills to create positive change. She has donated paintings for silent auctions to numerous causes that pull at her heart strings from sexual assault awareness and prevention to the environment to vacation bible school. She has painted several storm drains in Arkansas with the reminder that they drain into local streams. She loves to travel and learn new things but at the heart of it all is God and her family, which are what truly inspire her to do her best work.