Vine Street Pub and Brewery Continues to Impress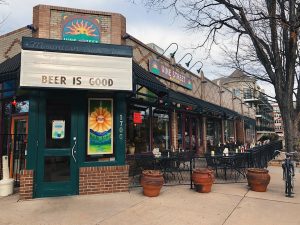 Twenty-four years ago, in October of 1993, before any of us tasted beer beyond the Coors-breath kisses of our dad's, Mountain Sun Brewery opened its doors in Boulder, Colorado. Another location–Southern Sun–opened nearly a decade later in South Boulder, and then, even later, in 2008, Vine Street Pub opened its doors in Denver, near City Park. Representing uptown, Vine Street is one of the originals: it has certainly stood the test of time through our city's great craft beer boom, and persevered through a tumbling economy, before a brewery popped up at any and every corner that a home brewer with a dream an an investor could get their hands on. So, what you will find at Vine Street, is not a catchy theme made in an attempt to stand out, or the track-brewery standard that projects sterile (yet outdoorsy!) decor or experimental craft beer, but instead, just a damn pub. And as you enjoy your lunch and drink a happy hour beer, you realize that sometimes, that's all you really want from a taproom.
Vine Street is unchanged since 2008, with the exception of adding its flagship brewery in 2012, saving resources on travel from its Boulder locations to Denver, and making beer in-house. But the tables and chairs and oversized booths are reminiscent of a 1990s pizza house, its policy still cash-only, and the murals and emblems a symbol of an older, wiser Denver, one who listened to The Grateful Dead on vinyl and smoked joints long before "legal" was a buzzword. It's our cool, older sister, who already knows it all and is happy to share. On a basic level, Vine Street just makes sense: there's a full food menu, which is both rare and amazing in the beer world, a fully trained staff, a full bar, and straight-to the point good beers. It's easy. Hungry? Eat. Thirsty? Drink (yes–there's cocktails too!). Happy? Smile (you will while you're here). The food is outstanding, no fuss, and reasonably priced. I know I write about beer, but guess what? I LOVE to eat, too (I see you, Tempeh Reuben! You delicious fox, you…). I am still gleaming over the fact I devoured a $7 sandwich–in the city, nonetheless! But, I digress.
I had the pleasure of my usual dark–light spread: the Chocolate Dip Stout, the Java Porter, the F.Y.I.P.A. and the Big Krane Kolsch. All approachable, easy-drinking staples that should sit at the corners of any table (that is also housing corn chips, hummus, sandwiches… all the snacks). Available in full or half-pints, all of the beers are unassuming, and like the rest of Vine Street, totally unpretentious. Also favorites on the tap list: Raspberry Wheat, Oud Bruin Flemish-Style Sour Brown Ale, Mother Lode Lager, and Nihilist Russian Imperialist Stout.
Despite being named best brewpub by Westword almost immediately after opening its doors, its never really seemed to inflate any egos or create any stipulation in appearance or expectation. Vine Street is and always be quintessential Denver. In a city where a new condo demolishes an old home every twenty minutes (I may have made that exact statistic up), we need more old school, original character to remain constant in our lives. We need our cool, older sister to guide us through the changes, both spectacular and challenging, as we wade through the hundreds of choices of beer and breweries our great city has to offer. Just remember, Mountain Sun Ales has been there since the beginning.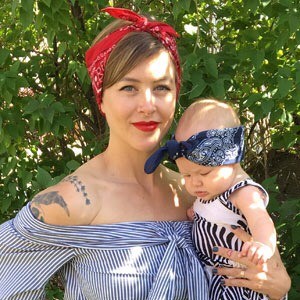 Erica Hoffmeister earned an MFA degree in creative writing and an MA in English from Chapman University of Orange. She has creative work published in the literary journals Shark Reef, Rat's Ass Review, Split Lip Magazine, and others. She has been teaching for over a decade (claiming 8th grade as her favorite grade level because she's an actual crazy person) and currently teaches composition and literature courses for Morgan Community College out of Fort Morgan. Always considering herself a bit of a beer nerd, she met her husband at Our Mutual Friend brewery while on vacation and fell in love with him, Denver, and its beer scene in one fatal swoop. While born and raised in Southern California, don't worry—she's earned her spurs as a transplant by creating her very own Colorado native. As a new mom, she is currently renegotiating her role as a world-traveling, bar-hopping, beer-loving free spirit by taking advantage of Denver's beer culture, where you can find as many babies in breweries on any given afternoon as beers on tap.