UMS: Underground Music Showcase
I know we all breathed a collective sigh of relief when the Underground Music Showcase announced business will continue as usual this year. The 18th annual festival floods the streets of South Broadway July 27th-29th. This musical monstrosity is always one for the record books, and this year will be no different.
The UMS started in 2001 as a way to give Denver underground bands some well deserved attention. The beginning was humble; four bands, five-dollar tickets, and a packed Bluebird Theater. From there it rapidly grew each year eventually becoming a three-day festival with hundreds of bands and 20 venues lining South Broadway. I really like hearing people reminisce about UMS, not just for the musical aspects, but for the personal stories that go along with it. Lots of people grew up with this festival. They remember it being small. They still have the ticket stubs from ten years ago. This is as home grown as it gets.
The future of UMS became uncertain last year when event director Kendall Smith announced his departure. Smith had been a crucial part of the organization for many years. Following the announcement, Denver event marketing company Two Parts took over ownership from The Denver Post Foundation. Known for events like Collaboration Fest, Truck Stop, and the Passport program, they're looking to expand their repertoire into the music scene. Kendall Smith will be missed, and his hard work will continue to be appreciated. I am excited though to see what Two Parts contributes. They have some big shoes to fill.
The main idea of the event will remain unchanged, though attendees can expect to see more craft food and drink
options this year. The laid back local vibe is what made UMS what it is today, and it would be a mistake to change that. As usual, hundreds of bands are booked. Alvvays, BJ the Chicago Kid, Classixx, Cloud Cult, Superchunk and Deerhunter will be among the headliners. Hundreds of other bands will be gracing more than 20 participating venues set up throughout the Baker neighborhood. There will be a main stage set up at South Broadway and Archer, three other outdoor stages, and music at basically every bar in the vicinity. In case this tsunami of sound waves isn't enough to keep your attention, they've added an aspect called The Underground. It's an online video stream that will run during the festival to announce secret shows, pop-up restaurants, and surprise parties throughout the weekend.
UMS is basically every underground show you were going to see for the next two years, crammed into a single weekend. It features plenty of local talent alongside indie bands from all over the world. With a lineup this huge, there's room for everyone. Festivals like this are also nice because you're not stuck in some festival grounds the whole time. It spills out into the surrounding streets, so you get spontaneous house shows and backyard parties as an added bonus. You're guaranteed to discover tons of new bands you would have otherwise never been exposed to.
Tickets are on sale now, for more info go to www.undergroundmusicshowcase.com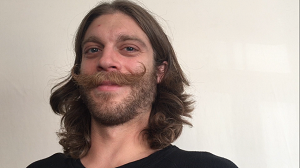 Jared is a local content contributor and aspiring author. He was fortunate enough to grow up in Golden, Colorado and graduated from MSU Denver. While an insatiable love of travel lures him all over the world, his roots remain firmly planted here. He enjoys writing short stories, poetry, children's books, societal observations, and everything else. A nature enthusiast and sunshine connoisseur, Jared is perfectly at home on any mountaintop or patio. He frequents art galleries and concerts, poetry readings and breweries, museums and bookstores. When he isn't making neighbors cringe at his musical attempts he can be found on a snowboard or sailboat, depending on the day. A perpetual adventurer and eternal patron of the road less traveled.