Turkuaz New Year's Run
If you're one of those bah-humbug people around this time of the year, I get it. Thanksgiving was just a few weeks ago, and it's already time for another big family gathering. Hopefully everyone has gotten over your brother's latest girlfriend giving your grandma a piece of her mind about throat tattoos. Now, you can look forward to respectfully nodding through your uncle's life advice while strategically avoiding the eggnog sloshing out of his coffee cup since you only own three nice shirts. Just me? If you're feeling a little Grinchy, I have the perfect remedy: an epic show to end 2019 on a high note. Luckily, Turkuaz is doing a New Year's run. On the 27th, they'll be at the Aggie Theatre in Fort Collins, then they're headed to 10 Mile Music Hall in Frisco for back to back shows on the 28th and 29th before returning to the Boulder Theater on the 31st. Consider yourself cordially invited.
Turkuaz is a nine-piece funk band based in Brooklyn. They debuted in 2011 with a self-titled album, going on to put out five full-length studio albums and three official live releases amidst non-stop touring. They've played all over the country, electrifying audiences at Bonnaroo, Hulaween, Okeechobee, Lock'n, Mountain Jam and numerous other venues. Their music features powerful male and female harmonies, face melting guitar solos, invigorating horns, and relentless grooves. Drawing on R&B, Afro-pop, new wave, gospel, and classic rock influences, they radiate an energy unlike any other. Traditionally, Turkuaz has taken a colorful approach to their tours. Each member of the band has chosen a different color to embody onstage, representing their signature styles and auras coming together. With their newest EP, Kuadrochrome, the band takes on a new look, but keeps the same tremendous spirit. You can check it out at http://smarturl.it/TZKuad.
In an effort to uplift people with more than just their music, the band has partnered with Positive Legacy, a non-profit dedicated to integrating music and service to benefit people and the environment. They work with local communities to coordinate projects focused on the needs and aspirations of the places they visit on their musical ventures. While most of their work has taken place outside the US, they want to create change and have an impact domestically as well. Positive Legacy has named Turkuaz their first ever Artist Ambassadors for Good, tasking them with engaging fans and giving back at every show they play. At each of these shows, fans will have a chance to "Stuff A Bag" of donations for their favorite non-profit. Participants will also be entered to win a $1000 grant for their chosen organization. On top of all that, you're invited to join Turkuaz for a day of service at the Food Bank of the Rockies on December 30st. For more details go to bit.ly/Turkuaz_DayOfService.
Tickets for all shows are still available, but not for long. Come bid a fond farewell to 2019, and welcome in 2020 with Turkuaz, and special guests Swatkins & the Positive Agenda. I can't think of a better way to start the year off right. If you have time, definitely come out to the Food Bank of the Rockies of the day of service. You get to help the community and hang out with rock stars. 'Tis the season, after all.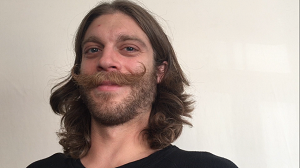 Jared is a local content contributor and aspiring author. He was fortunate enough to grow up in Golden, Colorado and graduated from MSU Denver. While an insatiable love of travel lures him all over the world, his roots remain firmly planted here. He enjoys writing short stories, poetry, children's books, societal observations, and everything else. A nature enthusiast and sunshine connoisseur, Jared is perfectly at home on any mountaintop or patio. He frequents art galleries and concerts, poetry readings and breweries, museums and bookstores. When he isn't making neighbors cringe at his musical attempts he can be found on a snowboard or sailboat, depending on the day. A perpetual adventurer and eternal patron of the road less traveled.