Trevor Siemian – Time for Some Respect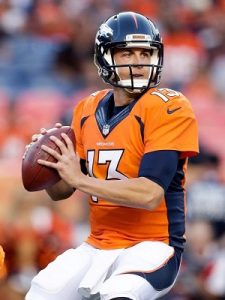 You would think that Trevor Siemian could finally exhale. After starting out the season at 2-1, including a four-touchdown game against the Dallas Cowboys two weeks ago, Siemian should be embracing each day like most NFL starting quarterbacks. The endorsements should be piling in, the driver should be waxing the Bentley, and dinner at every five-star restaurant should have an open table. But even after a 2016 season that included 14 starts, 18 TDs, and 3400 yards passing, Siemian's name is more-often-than -not misspelled, and misplaced by most maitre d's. Here are eight reasons why Denver's Trevor Siemian is the most disrespected quarterback in the NFL.
1) Chosen by the Denver Broncos in the seventh round of the 2015 draft, no-name quarterbacks such as Garrett Grayson and Sean Mannion were chosen ahead of him. As was Bradley Pinion, a punter from Clemson.
2) There are 32 starting quarterbacks in the NFL and Siemian has the lowest salary of the bunch at just under $625K/YR. Less than Cody Kessler of Cleveland, and Tom Savage of Houston, who after less than two games were both benched for poor play.
3) Come to think of it, Siemian's only the third highest paid quarterback on his own team. Former first-rounder Paxton Lynch is making $880K with a $1.2 million signing bonus payment, and third-stringer Brock Osweiler is being paid $16 million. Okay, technically the Browns and Texans are paying a majority of Osweiler's salary, but the $775 veteran minimum that the Broncos pay is still more than Siemian makes.
4) In replacing a legend in Peyton Manning, John Elway had such little faith in Siemian that he not only moved up in the draft to get Lynch, but also traded to bring in the often-traveled and immensely average Mark Sanchez to run the show. Sanchez was released before the 2016 season began.
5) If you decide to play Siemian in your Draft King's fantasy game it will cost you only $5500. Tom Brady costs $7700, Aaron Rodgers $7300, and despite being injured, Andrew Luck and Sam Bradford are still a few hundred dollars more than Siemian. Or you could go with Jimmy Garoppolo at $5600, implying that a New England Patriot's back-up holding a clipboard has more value than Siemian.
6) At pick number 250, Siemian barely made the list of the 256 players drafted in 2015. ESPN had him ranked as the 24th best quarterback in the draft. CBS Sports was more generous at 22nd.
7) After three years in the league, Siemian has few endorsements. Unless you count the job he tentatively set up in case football didn't work out, in commercial real estate.
8) The odds of a seventh-round quarterback replacing a legend, beating out a first-rounder, and starting for a recent Super Bowl Champion must be less than 10%. Which ironically, is better than Northwestern University's acceptance rate, the school Siemian attended.
I put my money where my mouth is this weekend and started Trevor Siemian in my fantasy draft, which allowed me plenty of cap-space to pick other high-priced, big-name players. A few more solid games and Siemian will no longer be a bargain-basement player in my fantasy league, and both myself, and John Elway will be looking to pay a premium to keep him on the roster.
Image via CBSSports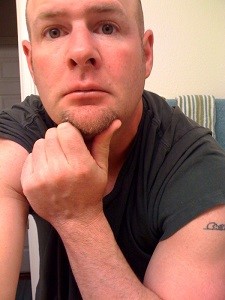 Alan Tapley is an educator, author, and blogger who has lived just outside of Boulder for the last twenty years.  His published work includes two novels, two children's books, a series of cartoons in the Minneapolis Star-Tribune, and multiple sports related articles. His love for family and the state of Colorado is only matched by one thing, his passion for sports.  The first baseball game he ever attended was at Wrigley Field, before there were lights.  At the final Bronco game at the old Mile High, he allegedly cut out a piece of his seat in the South stands.  But regardless of being here for the Avalanche's last Stanley Cup, the Rockies only World Series appearance, and all the Broncos' Super Bowl Victories, his wife never fails to remind him that he wasn't at the University of Colorado in 1990, like she was.  The year the Buffs football team won the National Championship.