There's A Pill to Reduce The Risk of Contracting HIV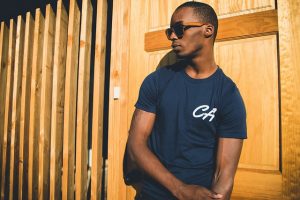 Did you know there is a drug available in the U.S. designed to prevent HIV infection? PrEP, or Pre-Exposure Prophylaxis, is anti-HIV medication to keep HIV negative people from becoming infected. PrEP is approved by the FDA and studies have shown that PrEP reduces the risk of getting HIV by more than 90% when used consistently.
Over one million Americans have HIV, according to the CDC, and African Americans are more likely to be impacted by HIV than any other group in America.  Seventy-five percent of the new HIV cases diagnosed in 2016 were African American men aged 13-34. Of the 500,000 African American men who have HIV, only 7,000 of them are using PrEP. Considering that HIV infection in the U.S. overall has declined by 18 percent from 2008-2014, it is startling to consider that the population who needs PrEP the most is not taking advantage of it.
Why are black Americans not taking advantage of a drug that could significantly reduce their risk of contracting HIV?  The reasons are complicated.
The low utilization of PrEP among African Americans in particular, reflects broader health disparities affecting the black community in the U.S. ― higher maternal mortality rates, lower heart attack survivorship and limited access to health care.
African Americans experience higher rates of unemployment even in the current state of low unemployment. Black men are currently unemployed at a rate of 6.8%, compared to the national unemployment rate of 4.1%.
There is an intense social stigma against homosexuality in the black community. Black men are taught from an early age that their masculinity means everything. Being a gay, black male does not make a person less masculine, but the stigma associated with being gay and black could be one reason the HIV/AIDS rate is so high in urban communities.  In Milwaukee, Wisconsin, more than 40% of young black gay men are HIV-positive. That rate rivals that in some developing countries like Swaziland, a South African nation with over 200,000 residents with HIV/AIDS, representing 27.2% of their population.
PrEP is an oral medication taken daily and can be prescribed by any health care provider, including community health clinics, health departments and Planned Parenthood.  PrEP is also known by the brand name Truvada. To learn more about PrEP, visit AIDS.org or the Centers for Disease Control website.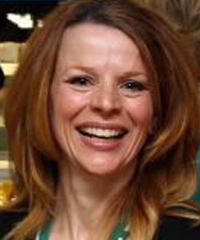 Andrea wants to live in a world where the neighborhoods are walkable, bike lanes are plentiful, and the food is fresh, delicious and readily available. A 20-year veteran of the health and wellness industry, she started her career in the fitness industry while earning a master's degree in Exercise Science and Health Promotion, and then on to the burgeoning field of worksite wellness. Andrea has competed in collegiate level soccer, worked as a personal trainer, fitness instructor, wellness coach, and master trainer, climbed 14ers, and completed cycling centuries and metric centuries. All of these experiences give her the opportunity to view well-being from many different perspectives. When she's not helping others to be their healthiest self, you can find her at a farm to table restaurant, down dogging at the yoga studio, or experiencing the Colorado landscape on a bicycle, snowshoes, cross country skis or on foot.