The NFL Schedule – Ten Must-See Games in the First Ten Weeks
The National Football League released its 2020-21 schedule last Thursday, and while the future is unknown with regards to empty stadiums, neutral locations, or whether there will be a season at all, the excitement is still palpable.
We all have our opinions when it comes to living in a world with COVID-19, and whether we choose to stay quarantined, go out, or function somewhere in the middle.  The NFL has that choice as well, but I believe there are 16 billion ($) reasons that football will be played on Sundays.
The NFL brought in $16 billion in revenue last year, and half of that revenue was due to large television contracts.  So, whether the NFL plays to stadiums at 25% capacity or completely empty, the money generated by television, streaming, gambling, merchandising, licensing, and corporate sponsors will most likely keep the profits flowing in the NFL.  You will probably see billionaire owners ask millionaire players to take a 20% pay cut, lots of money raised for COVID relief, and a substantial rise in ticket cost and concessions in 2021-22 to rapidly recover any shortfalls.
Is football the same without tailgate parties and thousands of fans?  Nope.  But the Mexican food I picked up the other day was still appreciated despite not having a margarita or an outside patio to complement it.  In other words, I will take what I can get.
A look at the best games of the first ten weeks of the season.
Week One
Tampa Bay @ New Orleans – It is opening day and the buzz is all about Tom Brady and the new look Buccaneers.  What better way to test if Brady, Gronk, and company are going to be legitimate contenders then by having them face Drew Brees and the Saints, in New Orleans.
Week Two
New Orleans @ Las Vegas Raiders – Bourbon Street meets The Strip in the first home game for the Raiders since their move to Vegas.  Even if COVID-19 forces this game to be played in an empty stadium, there will be thousands of fans passed out all over the streets, six-feet apart.
Week Three
Tampa Bay @ Denver – Let the social experiment begin.  We hated Tom Brady in a Patriots uniform, we hated him in UGGs, and I assume we will continue to hate him as a Buccaneer.  But historically speaking, no one has ever villainized anyone from Tampa Bay, because no one has ever paid attention to them.  It's like hating the Oregon State Beavers.
Week Four
New England @ Kansas City – From a division standpoint a Chief loss would probably be best.  But to see the Pats lose so bad that it makes Belichick cry tears of sadness would make Bronco Country cry tears of joy.
Week Five
Denver @ New England – Denver has a new franchise quarterback, high-paid free agents, and sparkling new toys as draft picks.  New England has Gillette Field, Bill Belichick, and…Jarrett Stidham???  Yeah, sounds like a coin-flip.
Week Six
Green Bay @ Tampa Bay – Aaron Rodgers versus Tom Brady.  And three Tampa Bay mentions in the first six games.  Pretty crazy from an organization whose all-time greatest player is Lee Roy Selmon.
Week Seven
Pittsburgh @ Baltimore – Ben Roethlisberger has apparently recovered from a bone chip injury to his elbow, but Lamar Jackson hasn't recovered from the giant chip on his shoulder.
Week Eight
San Francisco @ Seattle – The 49ers are a year older, a year wiser, and hungry for another Super Bowl.  Jimmy Garoppolo versus Russell Wilson in Seattle will show if it translates.
Week Nine
Green Bay @ San Francisco – A rematch of last year's playoffs in which the 49ers dominated the Packers.  Whether Matt LaFleur designs a masterpiece, Aaron Rodgers audibles every play, or Jordan Love starts the second half—something is going to give.
Week Ten
Denver @ Las Vegas Raiders – Las Vegas, Los Angeles, Oakland…The Raiders could move to Cheyenne, Wyoming and Bronco Country would still hate their guts.
To quote Baltimore Ravens linebacker great, Bart Scott.  "Can't Wait!"
Images via abc6.com, nbcsports.com, yahoosports.com, nfl.com, bleacherreport.com, 9news.com, clutchpoints.com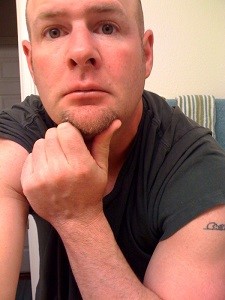 Alan Tapley is an educator, author, and blogger who has lived just outside of Boulder for the last twenty years.  His published work includes two novels, two children's books, a series of cartoons in the Minneapolis Star-Tribune, and multiple sports related articles. His love for family and the state of Colorado is only matched by one thing, his passion for sports.  The first baseball game he ever attended was at Wrigley Field, before there were lights.  At the final Bronco game at the old Mile High, he allegedly cut out a piece of his seat in the South stands.  But regardless of being here for the Avalanche's last Stanley Cup, the Rockies only World Series appearance, and all the Broncos' Super Bowl Victories, his wife never fails to remind him that he wasn't at the University of Colorado in 1990, like she was.  The year the Buffs football team won the National Championship.