The Draft Was Going Perfect – Until We Ran Out of Lock
When the Oakland Raiders decided to take a lower-graded defensive end with the fourth overall pick and the New York Giants surprised everyone by taking quarterback Daniel Jones at number six, John Elway's draft board couldn't have looked any better.
Sitting at number ten, Elway could have chosen Devin Bush, an inside linebacker from Michigan, selected a top offensive lineman, or had his choice of any quarterback he wanted, but he didn't.  Instead, Elway wisely traded the pick to the Pittsburgh Steelers, deciding to acquire more picks and more value to fill some glaring needs.
The Broncos haven't had a quality tight end in years, the offensive line has struggled, no one can cover a tight end, and we're still not sure we have a quarterback.  Elway had plenty to work on.
Passing on a player at number ten is one thing.  The question is whether Elway's draft class made the grade.
Noah Fant (20th pick/Rd 1) TE/Iowa – In case you haven't noticed, a pass catching tight end is paramount in today's NFL. At 6'4 and 250 pounds, Fant has the size and speed to stretch defenses and be a game-changer for passing.  The last Bronco tight end that could do that was Julius Thomas more than six seasons ago.  A glaring need, Elway can't be criticized for moving down and selecting the next potential, Travis Kelse, Zach Ertz, or Rob Gronkowski.  The only two issues are that Fant can't block, and there are no first-round guarantees. Gronk and Ertz were second-round picks, and Kelse was a third. GRADE: B –
Dalton Risner (41st pick/Rd 2) OT/Kansas St – It's hard not to love this pick. The kid from Wiggins, Colorado is just what the Broncos need.  A tough, smart, versatile offensive lineman that can play tackle, guard, or center if necessary.  At 6'5 and 312 pounds, Risner has that perfect amount of nasty in him to compliment newly acquired Ja'Wuan James, and hopefully an improved Garret Bolles, for Mike Munchak's group.   GRADE: A
Drew Lock (42nd pick/Rd 2) QB/Missouri – Elway passed on

Lock at pick ten, passed again at pick 20, and then moved up ten spots to grab him at pick 42? I'd love to believe that Elway cleverly found his quarterback of the future at bargain basement prices, but that's simply not the case.  This was an awful pick for multiple reasons.  The only team that was possibly going to take Lock this high was the New England Patriots, but they ended up selecting Auburn quarterback Jarrett Stidham–91 picks later!  The Broncos passed on quality players such as LB Jahlani Tavai (Hawaii), CB Greedy Williams (LSU), and top receivers like JJ Arega-Whiteside (Stanford) or Parris Campbell (Ohio State).  I get the value, but there's a reason Lock was passed over until the second round.  Since 2015, the only quarterbacks drafted in round two have been DeShone Kizer and Christian Hackenberg.  In the last twenty years, the only quarterbacks picked in the 40s were Jimmy Clausen, Pat White, John Beck, Drew Stanton, and Kellen Clemens.  That's not very reassuring.  GRADE: D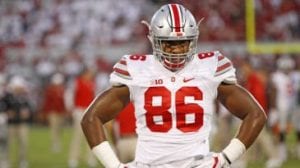 Dre'Monte Jones (71st pick/Rd 3) DT/Ohio State – Jones makes sense at this stage in the draft. A run-stopper in the middle, and an insurance policy to take the place of Derrick Wolfe, who probably won't be around much longer based on his salary. Grade: B
Justin Hollins (156th pick/Rd 5) OLB/Oregon and Juwan Winfree (187 pick/Rd 6) WR/Colorado. – Hollins is a linebacker who looks to have the speed and size to cover tight ends. Elway apparently was reviewing game film of last year's San Francisco game before the pick.  Winfree caught only 60 passes in his career, but at least we know he can play at altitude.  GRADE: C-
My overall grade for Elway and company is a C+ as I get the Fant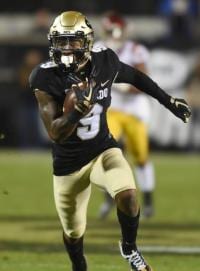 pick and love Risner.  But I can't get over Drew Lock at 42.  With teams like Washington, Miami, the Giants, and Arizona selecting QBs, only Tampa Bay, Cincinnati, and maybe the Raiders will still be looking when next year's draft comes around.  With Justin Herbert (Oregon), Jake Fromme (Georgia), and Tua Tagovailova (Alabama) coming out in 2020, has Denver already committed to the future with Lock?
Images via KearneyHub.com, thescore.com, SI.com, daytondailynews.com, bleacherreport.com, Longmont-timescall.com.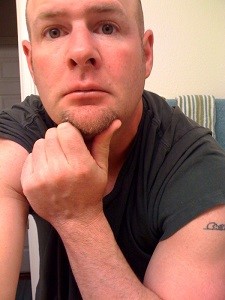 Alan Tapley is an educator, author, and blogger who has lived just outside of Boulder for the last twenty years.  His published work includes two novels, two children's books, a series of cartoons in the Minneapolis Star-Tribune, and multiple sports related articles. His love for family and the state of Colorado is only matched by one thing, his passion for sports.  The first baseball game he ever attended was at Wrigley Field, before there were lights.  At the final Bronco game at the old Mile High, he allegedly cut out a piece of his seat in the South stands.  But regardless of being here for the Avalanche's last Stanley Cup, the Rockies only World Series appearance, and all the Broncos' Super Bowl Victories, his wife never fails to remind him that he wasn't at the University of Colorado in 1990, like she was.  The year the Buffs football team won the National Championship.