The Colorado CBD story that changed America's views on cannabis
If there's one story that transformed American views toward medical cannabis and the plant in general, it's that of young child epilepsy patient Charlotte Figi, whose life-threatening seizures are now successfully under control thanks to a specialized strain of cannabis that can be used to make CBD-rich, non-psychoactive cannabis oil. And it was in Colorado where the magic happened.
Charlotte's story was told on primetime television, as part of a CNN documentary that explored the new potential of medical cannabis as a treatment for severe and untreatable epilepsy. Charlotte has Dravet's syndrome, an epilepsy that causes a myriad of seizures. When at its worst, Charlotte would experience more than 300 seizures weekly, but now she suffers from just a few each month. It's been a remarkable transition and one that tugged on the heartstrings of Americans.
How the Figis turned to CBD
Initially, the doctors were unable to work out what was causing Charlotte's seizures, before suggesting that she was suffering from myoclonic epilepsy of infancy (SMEI), or Dravet's. This condition generally emerges in the first year of life, and as a type of intractable epilepsy, there was no way of managing the seizures with conventional pharmaceutical drugs.
After battling on as best they could, Charlotte's parents finally chose to take their daughter to Children's Hospital Colorado when she was 2, where it was confirmed that she did indeed have Dravet's, as the result of a gene mutation.
The family had two choices: to either stick with mainstream medicine and hope that doctors could find a way to at least manage some of the symptoms, or to find an alternative form of treatment. Thankfully, they chose the latter.
At first, she was tried on a ketogenic diet – while it helped to reduce her seizures by boosting levels of ketones (chemicals with anti-seizure properties), the side effects to Charlotte's immune system and bones were a heavy price to pay. And after two years of the ketogenic diet, her seizures returned.
The parents had all but given up the quest to find a treatment for Charlotte's epilepsy until her father Matt came across a story of a child patient in California whose Dravet's was being successfully managed with an unusual strain of cannabis that was high in CBD, but low in THC – this is the complete opposite to more common recreational strains.
Both CBD and THC are of medical value, but as a non-psychoactive compound, it's a lot safer and less controversial to treat children with CBD than it is THC. The anti-seizure properties of CBD are reduced by calming chemical and electrical activity in the brain.
With Charlotte's quality of life declining so much due to the sheer number of seizures – she could no longer walk or eat unaided and had difficulty talking – her parents were prepared to try cannabis-based medication, even though they were previously against the plant and legalization.
However, it wasn't as easy as just purchasing CBD and administering it to Charlotte. Due to the lack of studies at the time on medical cannabis in children, and no precedent in Colorado on giving cannabis to kids, it was a challenge to get two doctors to support the idea.
After understanding that no previous treatments had worked for Charlotte, and that CBD medicine was her best and perhaps only hope left, two doctors, Dr Margaret Gedde and Dr Alan Shackelford gave the go-ahead for treatment to begin.
Treating Charlotte with CBD
Once they found an appropriate high-CBD, low-THC strain and having it extracted into an oil, Charlotte's parents began treating their daughter with low doses of cannabis oil. There was apprehension about how successful the treatment would be, but the results were remarkable, with Charlotte quickly going a whole week without experiencing a seizure.
But with Charlotte's supply of CBD oil quickly running low, more medicine was required. That's when the Stanley Brothers, well-known cannabis cultivators in Colorado came into the picture. They were working on a predominantly non-psychoactive cannabis oil rich in CBD but low in THC, and now with Charlotte's case they had a use for it.
This special strain grown by the Stanley Brothers would later be renamed Charlotte's Web, in homage to Charlotte. They were uncertain at first about producing medical cannabis for a child, but quickly offered their support after learning about the situation.
Charlotte gets two doses of CBD per day, with food, and she is now able to live life like a normal young girl. She can eat without the help of others, walk and talk. The seizures are no longer stifling her development.
Since this case, the Stanley Brothers have set up a foundation to help other patients in need of CBD oil, to treat a range of illnesses, including epilepsy and neurodegenerative diseases. The foundation aims to provide those in desperate situations with low-cost medical cannabis.
The emergence of CBD as a mainstream epilepsy medication
The anti-epileptic effects of CBD are now incredibly well-documented, with several high-quality clinical trials attesting to the effectiveness of the compound. And CBD treatment has even gone mainstream in the United States, with the Food & Drug Administration recently approving Epidiolex, a CBD drug especially designed to be used as an epilepsy medicine.
And there are further stories of children from across America and even around the world heading to Colorado and other legalized states to be treated with life-saving cannabis medication – such patients are sometimes referred to as "medical cannabis refugees."
Now, many states that were once strongly opposed to medical cannabis are now giving the plant a second look and taking steps to help the most vulnerable children – for example, the University of Alabama is conducting a study on CBD and epilepsy, with approved patients permitted to take CBD oil. While this may still seem very regressive compared to states where cannabis is available more readily, it's a movement in the right direction. A doubling in support for cannabis legalization since the turn of millennium is proof of the "legalization through normalization" theory.
Final thoughts
But CBD doesn't just treat epilepsy. In fact, this cannabinoid which regulates the endocannabinoid system can be used to benefit our health in many areas. The mood-boosting and stress-busting properties are helpful for those with depression, stress and anxiety.
The pain-relieving and anti-inflammatory qualities are useful for patients with arthritis, fibromyalgia and other kinds of chronic pain able to medicate with fast-acting treatments like CBD e-liquid. The endocannabinoid system is a game-changing discovery for medicine, and as cannabinoid research develops, even more uses for the plant should emerge, and it will likely become even more reliable.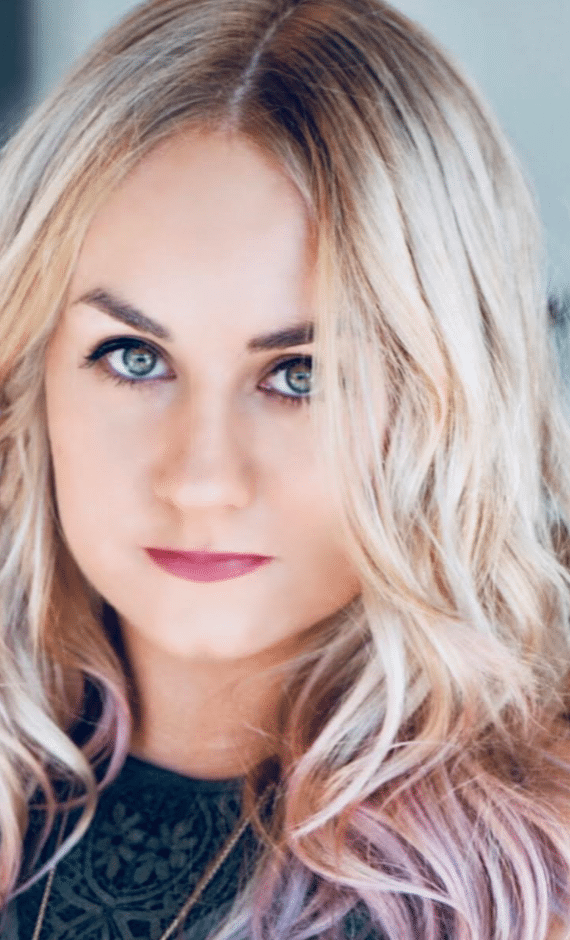 Jessica is a Boulder, Colorado native with dual New Zealand and Australian citizenship. Jessica earned her B.S. in Business Administration from the University of Redlands in Southern California, but couldn't stay away from the stunning Rocky Mountains and Boulder Lifestyle for long. When she's not working, you'll find her hiking one of the many Boulder trails with her rescue Chihuahua, Mila, whipping up craft cocktails for her passion project 
@CocktailsofColorado
, trying out a new local restaurant with friends, or traveling the globe. Jessica just returned from a worldwide trip to London, Prague, Vienna, Budapest, Italy, Sicily, Australia and New Zealand, and has plans to make the most of her dual New Zealand and Australian citizenship by moving down under and fulfilling her dreams of living on the beach. Jessica has a strong visual arts and design background, and is an experienced Marketing Strategist with thorough experience in Data Analytics, Innovation, Digital Sales, Experiential Marketing and Business Development. Also skilled in Negotiation, Market Research, Management, Leadership, and Team Building. Jessica believes in connecting the vision across multiple channels, looking towards the future, and giving back whenever possible.