Ten Things We Learned Week One of the NFL
In a sports world full of quarantines and opt outs, empty venues and cardboard cutouts, rule changes and daily testing—week one of the NFL season was bound to be a relative unknown.
With exhibition games canceled and the media limited, the first week of the NFL would have to serve as a limited sample size in answering many of the questions about the teams around the league, the quarterback carousels, and the sport in general.
Here are ten things we learned:
The Jacksonville Jaguars are not tanking for Trevor – After shipping players like Jalen Ramsey, Leonard Fournette, and Nick Foles to other teams, it looked as if Jacksonville would insert sixth-round, second-year quarterback Gardner Minshew II as simply a stop gap until Clemson's Trevor Lawrence is available with the first pick of next year's draft. Instead, Minshew completed 19 of 20 passes with three touchdowns in a 27-20 win over the Indianapolis Colts.
Washington's karma may be changing – After losing franchise quarterback Alex Smith to a life-threatening leg injury, dealing with multiple sexual assault allegations, finding out their new head coach has cancer, and forced to change their team name due to racial insensitivity, trailing 17-0 to the Philadelphia Eagles seemed par for the course. But after a pre-planned IV given to coach Ron Rivera at halftime, and inspired play by quarterback Dwayne Haskins, the organization that could only come up with The Washington Football Team as a replacement for Redskins finally had things go their way with a 27-17 comeback win.
New England just keeps on winning – Whether it was the genius of Bill Belichick, the quarterback play of Cam Newton, or just the fact that their opponent was Miami, the Patriots continued their winning ways. The recently acquired Newton, void of a team most of the preseason, completed 15 of 19 passes and ran for two touchdowns in a 21-11 win over the Dolphins.
Some fans still don't understand the player protests – In Kansas City, fans booed when players on both the Kansas City Chiefs and Houston Texans locked arms in an organized moment of unity and call for social justice. Former NFL player Ryan Clark said it best when he said, "If you link for breast cancer, they're going to clap. If you link up for autism, they're going to clap. If you link up to pay homage or honor veterans, they're going to clap….but you linked up to say that Black people need to be treated differently.  That's the problem."
Tom Brady finally acts his age – With a fresh new team and a Florida tan, Brady has done everything from sneaking practice time and coaching meetings during quarantine, to adding All-Pros like Rob Gronkowski and Leonard Fournette, in an effort to make Tampa Bay a winner, and prove that he still has it at 43 years of age. But after throwing two interceptions, one returned for a touchdown, in a 34-23 loss to the New Orleans Saints in his Buccaneers debut, Father Time looks like he's still undefeated.
Running backs are more important in Fantasy football – After huge off-season deals to running backs Christian McCaffrey ($64 million), Alvin Kamara ($75 million), Dalvin Cook ($63 million), Derrick Henry ($50 million), Joe Mixon ($48 million), and others, the return on investment seems to be lagging. As of Sunday evening, the eight highest paid running backs combined for only one victory in week one.
The NFL is tip toeing towards social justice – Far removed from the NBA and their BLM support displayed throughout the arena, the NFL took a more conservative approach preferring to have End Racism visible instead. But one place Black Lives seems to Matter is at the quarterback position where a record ten starting QBs were African American.
Get your head in the game – Detroit linebacker Jamie Collins ended up being ejected for the first time in his 8-year NFL career when he gently placed the top of his head into the chest of an official to explain how the opposing running back was illegally leading with the crown of his helmet. The Lions would end up allowing 21 fourth-quarter points and eventually lose to the Chicago Bears, 27-23.
Madden 21 knows their stuff – According to the video game quarterback rating, Pat Mahomes (99), Russell Wilson (97), and Lamar Jackson (94) are the top-rated quarterbacks in the NFL. In week one, those three players would combine to throw ten touchdowns without an interception as all three teams would win.
Cincinnati can't catch a break – After going 2-14 in 2019, the Bengals' luck seemed to be changing as quarterback Joe Burrow, the first player taken in last year's draft, first ran 23 yards to score the game's opening touchdown, and then drove the length of the field to set up the game tying field goal with just seconds left on the clock. The 31-yard attempt would miss to the right after the kicker's calf cramped-up right before the snap.
Images via neworleansfootball.com, masslive.com, prideofdetroit.com, oregonlive.com, usatoday.com, people.com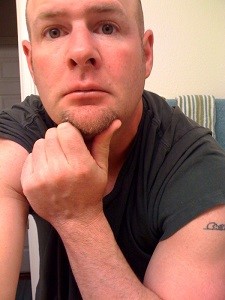 Alan Tapley is an educator, author, and blogger who has lived just outside of Boulder for the last twenty years.  His published work includes two novels, two children's books, a series of cartoons in the Minneapolis Star-Tribune, and multiple sports related articles. His love for family and the state of Colorado is only matched by one thing, his passion for sports.  The first baseball game he ever attended was at Wrigley Field, before there were lights.  At the final Bronco game at the old Mile High, he allegedly cut out a piece of his seat in the South stands.  But regardless of being here for the Avalanche's last Stanley Cup, the Rockies only World Series appearance, and all the Broncos' Super Bowl Victories, his wife never fails to remind him that he wasn't at the University of Colorado in 1990, like she was.  The year the Buffs football team won the National Championship.