Ten Factors in Crowning the COVID-19 NBA Champs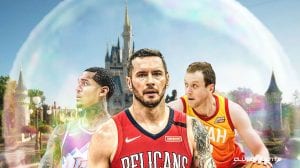 The NBA is finalizing its Return to Play format as 22 teams will travel to Orlando in July to finish off the 2019-20 NBA season and crown a new champion.  COVID-19 has changed the dynamics of this year's playoffs as players return to the sport underconditioned, worried about safety, and understandably focused on social issues rather than basketball.
Before the suspension of the regular season, teams like the Milwaukee Bucks and the Los Angeles Lakers were favorites for the title.  But now that the rules have changed and new factors are thrown into the equation, are some teams better equipped than others as the NBA enters the bubble?
Here is a look at ten things to look at, and how your team measures up as the NBA moves forward.
Player Conditioning – The odds are that most players have stayed in decent shape as they spent the quarantine in their personal gyms, on their custom-built courts, and on Zoom with their trainer.  But just because you're a wealthy professional athlete doesn't mean you couldn't have overeaten and binged-watched Netflix like the rest of us.  The good news is that Denver's Nikola Jokic took time off to lose another 15-20 pounds during the hiatus and looks great.  But Chandler from Friends lost 20 pounds one season and ended up in rehab.  Meaning skinny doesn't always translate.  Especially for NBA centers.
Team Depth – In a regular playoff season, the depth of a team is nice, but not crucial as most teams will shorten their rotations when the playoffs begin. But even with a small training camp, it will be difficult to get players back in shape to go heavy minutes.  Teams like Milwaukee that will still rotate ten players in-and-out have a decided advantage over a team like Brooklyn that will have to maximize its starters.
Road Records – With no home court advantage, no fans to support you, and no bed to call your own, every game is basically a road game. Toronto (23-9), Boston (20-12), and OKC (20-11) seem to have the mindset necessary to win away from home. Miami (14-19), Portland (11-23), and the 76ers (10-24) don't.
Three-Point Shooting – Shooting a three-pointer from your backyard, with no defenders, and one foot in the grass, is not quite the same as a real game. The layoff is bound to affect the outside shooting teams more than others. For teams like Houston and Dallas, a few cold shooting nights could be the end to their season.
Inside Game – There is no question that the NBA has become a three-point shooting league. But with tightened defenses, slower pace of play, and rusty three-point shooting, the advantage goes to teams with a solid inside presence.  With Giannis and AD, the Bucks and Lakers are in good shape.  Teams like the Celtics and the Wizards—not so much.
Defense – It may take a couple of months to get back conditioning, shooting touch, and rhythm. But defending is all about effort and desire. Advantage to teams like Denver and the LA Clippers that can smother teams defensively.  Best of luck Phoenix and New Orleans.
Experience – The playoffs are hard enough for players that haven't had to go through it before. Now add Orlando, the bubble, COVID-19 testing, rust, pressure, and only your wife and kids potentially sitting in the stands.  Veteran players and organizations are going to handle it better.  San Antonio has no business winning a playoff game, let alone a series.  But with Greg Popovich and a veteran team, this team could be a sleeper.
Boycott – Kyrie Irving has said that he intends to sit out the rest of the season as to not redirect any focus on the issues of social injustice and police brutality. Dwight Howard has had similar quotes.  The possibility that a player will sit out for health, injury risk, social injustice, or simply show up and go through the motions is very probable.  A player like Howard would be replaceable.  A Kyrie Irving would not.
Testing Positive for COVID-19 – Commissioner Adam Silver has yet to explain the process that will happen if a player in the bubble tests positive, but at the very least that player will certainly miss extended time even if asymptomatic. I'm no germaphobe, but a few hundred people hanging out together at Disney World doesn't sound like the best way to avoid a virus. The question isn't whether it will happen, it's which player and roster will it hit first.
Talent – In a bubble, in Orlando, on the courts of Venice Beach.  All of the factors listed above are going to play a part in this year's NBA Return to Play, but the reality is that talent generally prevails.  There may be an early surprise, but watch for Giannis, Lebron, Kawhi, and others to lead their perspective teams as the season finishes up.
Images via clutchpoints.com, republicworld.com, msfsports.com, cavaliersnation.com, disneyfanatic.com, spacecityscoop.com, twitter.com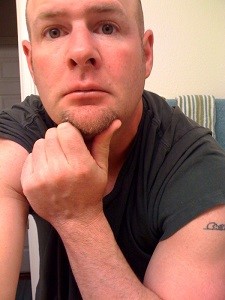 Alan Tapley is an educator, author, and blogger who has lived just outside of Boulder for the last twenty years.  His published work includes two novels, two children's books, a series of cartoons in the Minneapolis Star-Tribune, and multiple sports related articles. His love for family and the state of Colorado is only matched by one thing, his passion for sports.  The first baseball game he ever attended was at Wrigley Field, before there were lights.  At the final Bronco game at the old Mile High, he allegedly cut out a piece of his seat in the South stands.  But regardless of being here for the Avalanche's last Stanley Cup, the Rockies only World Series appearance, and all the Broncos' Super Bowl Victories, his wife never fails to remind him that he wasn't at the University of Colorado in 1990, like she was.  The year the Buffs football team won the National Championship.