Ten Big Reasons Why We Whiffed on Drew Lock
Let's start with two undeniable facts: the Broncos are in dire need of a quarterback for the future, and I personally have nothing against Drew Lock.  That being said,  John Elway's selection of the Missouri quarterback in the second round, with the 42nd overall pick, was awful on so many levels.  Or ten levels to be more precise.
NOT EVERY DRAFT IS A GREAT ONE FOR QBs – The only two quarterbacks taken in the first round back in 2007 were JaMarcus Russell and Brady Quinn. EJ Manual was the lone QB selected in 2013, and the headliners of the 2014 draft were Blake Bortles and Johnny Manziel.  Kyler Murray is only 5'9, Daniel Jones was supposed to be a third-rounder, and Dwayne Haskins only has one year on his resume.  Taking a project in the sixth round is one thing, but this was probably the year to pass on drafting a quarterback anytime early.
A LACK OF SECOND ROUND QB SUCCESS – Drew Lock is the same quarterback whether taken with the first pick or the 42nd, but there's probably a reason most teams passed on him. Second-rounders generally end up holding a clip board for their short careers, while the greatest round-two quarterback in last 15 years has been Andy Dalton, the Cincinnati QB that has never won a playoff game.
SELECTED IN THE FORTIES – Teams hardly maneuvered up in the second round for Lock. Only the Broncos were willing, thinking Lock may be a value at pick 42.  But over the last 15 years, the quarterbacks with the most success drafted in the 40s have been Drew Stanton (20 TDs/24 INTs), Kellen Clemens (8-13, 16 TDs/21 INTs), and Jimmy Clausen (1-13, 7 TDs/14 INTs). Information that 31 other teams were apparently aware of.
MISSOURI QBs – Lock was a blue-chipper out of high school, and it didn't help that he had multiple offensive coordinators and schemes during his Tiger career. But the greatest QB to ever come out of Missouri is Chase Daniel, with an honorable mention to Blaine Gabbert.  The fear isn't that Lock can't be as good as his fellow alum; the fear is that he's exactly as good as his fellow alum.  Imagine the Broncos with five years of Blaine Gabbert at QB.
THE DUAL OPTION QB TREND – Kyler Murray, Pat Mahomes, DeShaun Watson, Baker Mayfield, Lamar Jackson–the list goes on and on as the NFL transitions to mobile quarterbacks that can run and throw. Lock finished his career with 437 yards rushing, Daniel finished with 970, Gabbert 458 (in basically two seasons), while Brad Smith tallied 4,193 at Missou.
LACK OF ACCURACY – Lock's accuracy should improve with improved decision making and reps, but Drew only connected on 56.9% of his passes in college. Despite a career high of 62.9% in his senior year, he trailed Haskins (70%), Ryan Finley (67.4%, selected in the fourth round), Will Grier (67%, selected late third round), as well as 33 other college quarterbacks in that category.
ELWAY'S TRACK RECORD – Since Peyton Manning, Elway has tried Case Keenum, Mark Sanchez, Christian Ponder, and anyone that can throw in order to find his next QB. Along with draft choices Paxton Lynch, Chad Kelly, Zac Dysert, Trevor Siemian, and Brock Osweiler, it's hard to have much faith in his evaluation of talent at the position.
2020 DRAFT PROSPECTS – Next year's draft should include Justin Herbert of Oregon, Tua Tagovailova of Alabama, and Jake Fromme of Georgia. By selecting Lock with a second-round pick, does that mean we don't look at top-rated quarterbacks in next year's draft, or any draft in the foreseeable future?
SECOND ROUNDERS NEED TO START – Choose a center, a linebacker, or a defensive back and the expectation is that he's a starter in 2019. With Lock, it's questionable whether he will ever start for the Orange and Blue.  If Lock does eventually start, it could mean that he's gotten really good…or that things have gotten really bad.
THE PLAN – Plan A is that Joe Flacco is a Tom Brady, Drew Lock is a Jimmy Garoppolo, and the Bronco's smoothly transition to the future. But why does it feel like 2015 with an old quarterback running on fumes and a second-round heir-apparent with questionable talent waiting to take the reins?  And no plan B.
Situation seems familiar.  Hopefully the outcome will be too.  The Broncos won it all that year.
Images via denverpost.com, sportsnaut.com, cbssports.com, usatoday.com, milehighreport.com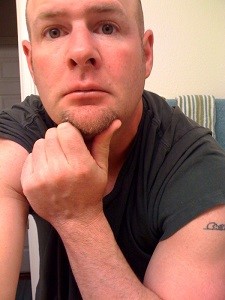 Alan Tapley is an educator, author, and blogger who has lived just outside of Boulder for the last twenty years.  His published work includes two novels, two children's books, a series of cartoons in the Minneapolis Star-Tribune, and multiple sports related articles. His love for family and the state of Colorado is only matched by one thing, his passion for sports.  The first baseball game he ever attended was at Wrigley Field, before there were lights.  At the final Bronco game at the old Mile High, he allegedly cut out a piece of his seat in the South stands.  But regardless of being here for the Avalanche's last Stanley Cup, the Rockies only World Series appearance, and all the Broncos' Super Bowl Victories, his wife never fails to remind him that he wasn't at the University of Colorado in 1990, like she was.  The year the Buffs football team won the National Championship.