Sunday Night at the Bluebird
The Bluebird Theater is one of Denver's most historic venues. Built in 1913, it was originally a movie theater and went through various iterations over the last century. Since 1994, it's been a favorite of local musicians and concertgoers, hosting regional and national acts from a variety of genres. They've announced a show next Sunday that combines bands from every corner of the country for a night of folk, punk, and bluegrass that you won't soon forget. February 16, you can catch The World/Inferno Friendship Society, joined by The Bridge City Sinners and The Tejon Street Corner Thieves.
The World/Inferno Friendship Society is a notorious gang of miscreants from the underbelly of the New York punk scene. Their style combines soul, klezmer and jazz into a kind of cabaret/circus punk ensemble. Their music features a saxophone trio, a piano, an accordion, snarling guitar, rumbling bass, drums, and outlandish vocals. If you like the circus, ballroom dancing, the tango, wild antics, polka, circle pits, stage dives, or all of the above, these guys are for you. They're touring to support their latest album, All Borders Are Porous, which released January 17th.  You can snag that here (https://alternativetentacles.com/product/all-borders-are-porous-to-cats/).
The Bridge City Sinners are a folk punk band from Portland. Coming together in late 2016, the group was originally a loosely based group of musicians centered around busking. Their music is a rowdy blend of banjo, violin, upright bass, mandolin, guitar and ukulele. They stay true to their roots, bringing their signature street performance style to stages everywhere. They've played shows and festivals across the country, including Warped Tour, Northwest String Summit, and the Seattle Folklife Festival. Check out some of their music at https://www.bridgecitysinners.com/music. One thing is for sure, The Bridge City Sinners are definitely not your grandpa's folk music.
The Tejon Street Corner Thieves are an outlaw blues band from Colorado Springs. The trash-grass pioneers write original ballads perfect for barroom singalongs. They have Connor O'Neal on banjo, percussion, and vocals, Shawn D'Amario on guitar and vocals, Michael Sinner on bass, and Spencer Mode on washboard. TSCT was named Best in Show by the Pikes Peak Art Council in 2017 and the CS Independent awarded them Best Band in 2019. They promise they're only here to steal the hearts and minds of music lovers, but this is Colfax, so keep an eye on your wallets.
Sometimes people feel like taking it easy on Sunday to prepare for the inescapable work week ahead. This is unnecessary. Sunday is still officially part of the weekend, and should be treated like a bonus Saturday. Act accordingly and get your tickets for this show while you still can. Doors open at 7 PM on February 16th. The Bluebird is located at 3317 East Colfax Ave in Denver.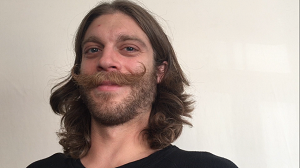 Jared is a local content contributor and aspiring author. He was fortunate enough to grow up in Golden, Colorado and graduated from MSU Denver. While an insatiable love of travel lures him all over the world, his roots remain firmly planted here. He enjoys writing short stories, poetry, children's books, societal observations, and everything else. A nature enthusiast and sunshine connoisseur, Jared is perfectly at home on any mountaintop or patio. He frequents art galleries and concerts, poetry readings and breweries, museums and bookstores. When he isn't making neighbors cringe at his musical attempts he can be found on a snowboard or sailboat, depending on the day. A perpetual adventurer and eternal patron of the road less traveled.