SparkNotes for Fantasy Football
The official start of the NFL season is in a few weeks, which means the office will be consumed with fantasy football.  For most of us, we welcome the two-hour staff meetings that discuss roster numbers rather than sales numbers, but sadly, many workers simply don't have the time, or care enough, to join the office league. Like playing golf with the sales team, or after work drinks with management, the failure to join a league can leave one feeling ostracized in the corporate world.  So here is your cheat sheet, your SparkNotes.  PPR league, Standard, Snake…don't worry about the verbiage, just follow my lead and click where appropriate.
Draft a running back. There are only about a dozen good running backs in the NFL, which is why it always makes sense to take one with your first pick.  My favorite would be Ezekiel Elliot (DAL), but Todd Gurley (LAR),

Le'Veon Bell (Pitt), David Johnson (AZ), Alvin Kamara (NO), or anyone in the top 12 should be fine.  Barring injury or PED suspension, they'll be good to go.

Now do the same thing at wide receiver. Someone probably already grabbed an Antonio Brown (Pitt), DeAndre Hopkins (Hou), or Julio Jones (ATL), but your laptop should have the next best wide receivers listed by ranking. Michael Thomas (NO), Odell Beckham Jr. (NYG), or someone like AJ Green (CIN) will be available.
Here's where we get tricky. While others load up on more running backs and receivers, we go tight end and select Travis Kelse (KC).  There are only a few tight ends that will make a

difference in fantasy, but plenty of players at other positions.  Rob Gronkowski (NE) is just too injury-prone, but if you prefer him, or Zach Ertz (PHI), that'll work as well.  Regardless, stay disciplined and go with the top tight end on the board in the third round.

The fourth round is probably too early for a quarterback, but I want one of four guys. Aaron Rodgers (GB) and Tom Brady (NE) are most likely gone, but if either of those two, Russell Wilson (SEA), or Drew Brees (NO) are available, pull the trigger. Brees has slipped because of the Saint's tendency to run the ball near the endzone, but he still throws 40 times a game.
This will be the defining pick in which the office either thinks you're an idiot or a genius, as you select running back Mark Ingram (NO) in the fifth round. Ingram rushed for over 1,100 yards and 12 TDs last season, but you

get him this late because he's suspended for the first four games due to a NFL's drug policy violation.  Bad for him, but good for you.

I like wide receiver Cooper Kupp (LAR) around this spot. If you haven't heard of this guy, despite his near 900 yards receiving in his rookie campaign, good. Then maybe your league hasn't heard of him either.
Hopefully, there's a gem still available here in the seventh round as you scroll down and select wide receiver Julian Edelman (NE). Brady's go-to-guy, Edelman is also suspended for the first four games for drug policy violation…which is why he's only ranked as the 42nd best receiver in most fantasy leagues.
In the eighth round you'll need a running back, just to fill in until Ingram returns. Go with Marlon Mack (IND) if available.  At this point you're just looking for a starter that will get carries and hope to get lucky for a few weeks.
And don't forget a plug-in receiver for the first four games. Look for former CU Buff, Paul Richardson, to have a good year after signing a big contract with Washington.
Finish your draft off with a top three defense, a bunch of no-name wide receivers, a kicker, and don't forget to bring Ingram and Edelman to the bench.  Pick up a guy or two during the bye weeks, and by playoff time you'll look brilliant.
Images via zimbio.com, bleacherreport.com, beforeitsnews.com, sportsnaut.com, seattletimes.com, talkandroid.com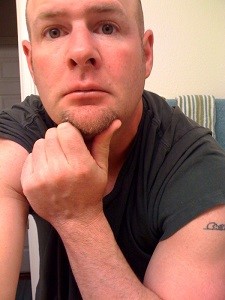 Alan Tapley is an educator, author, and blogger who has lived just outside of Boulder for the last twenty years.  His published work includes two novels, two children's books, a series of cartoons in the Minneapolis Star-Tribune, and multiple sports related articles. His love for family and the state of Colorado is only matched by one thing, his passion for sports.  The first baseball game he ever attended was at Wrigley Field, before there were lights.  At the final Bronco game at the old Mile High, he allegedly cut out a piece of his seat in the South stands.  But regardless of being here for the Avalanche's last Stanley Cup, the Rockies only World Series appearance, and all the Broncos' Super Bowl Victories, his wife never fails to remind him that he wasn't at the University of Colorado in 1990, like she was.  The year the Buffs football team won the National Championship.