She Hit a Stick
If you're a screenwriter in Hollywood, a successful one, after a while you start to get the itch to direct your own stuff. Sometimes it works out. Look at Christopher McQuarrie. Other times it doesn't. Look at Dan Aykroyd. Aaron Sorkin has likely felt the same way, and he's seized his opportunity with his latest film Molly's Game.
A well-respected writer and producer for decades, he's made a career out of being clever. Understand, there's nothing wrong with that. Sorkin's career exploded by writing the screenplays for films like A Few Good Men and Charlie Wilson's War, along with the iconic TV series The West Wing and the somewhat less iconic The Newsroom. He's one of those guys that actors will cut off body parts to work with him.
Why? Sorkin specializes in hyper intelligent characters that are impossibly witty. If you're performing one of his pieces, you'll get to tackle some dense, complex, and frequently amusing dialogue.* All of those elements are at play in Molly's Game; now sitting in the director's chair, Sorkin finally has the means to bring his material to life his way. It's good, but not without problems.
Based on a true story,** we're introduced to Molly Bloom (Jessica Chastain). She's from Loveland, Colorado,*** an Olympic-class skier, and she's preparing to qualify for the Winter Olympics. Her taskmaster father Larry (Kevin Costner) has trained her to be the best, much like her two overachiever brothers. It doesn't matter, because after a genuinely freakish accident where she hit a stick, her skiing days are done.
So what happens after her dreams of Olympic gold are ground into powder? She ditches her original plans of law school, and heads for Los Angeles. All she wants is to be young in a place that's warm. She gets a job as an assistant to Dean, a cretinous Hollywood player. Along with delivering bagels and handling spreadsheets, one of her duties is to oversee a weekly underground poker game that Dean sponsors.
Molly is smart, pays attention, and lives to absorb details. She's good at her job, and before you know it, hundreds of thousands of dollars become her responsibility. Like Dean, Molly loves money. Unlike Dean, she's not an obnoxious dick, and she eventually wrests control of the game from him. Her glamour and steady nature helps with that. The involvement of Player X (Michael Cera), a famous actor that's allegedly based on Tobey Maguire, helps even more as high rollers line up to potentially fleece and get fleeced by the Hollywood glitterati.
This is one of those biopics that time jumps between the present and the past. As we learn about Molly's rise in the world of gambling, we see her telling her story to Charlie Jaffey (Idris Elba). The problem is, Molly has been arrested by the FBI and charged with running illegal gambling. The bigger problem is, Charlie is a skilled and ethical lawyer, and Molly can't quite pay him, per se.
As director, Sorkin has made possibly the Aaron Sorkin-iest thing ever. There's rapid-fire dialogue between characters walking down a hall, razor-sharp zingers launched with abandon, and a protagonist that's brilliant, driven, and troubled. Everything you loved from The West Wing, why, there's three times as much of it!
Does that mean Sorkin has made a bad and self-indulgent film? Not at all! His work has been adapted by filmmaking powerhouses like David Fincher and Rob Reiner, and Sorkin clearly paid attention. At 2 hours, 20 minutes, it's longer than necessary. Yet Sorkin's pacing is speedy, and he's made a handsome film with clean shots. Many first-time directors can't resist flashy edits and "Look at me!" shots, but Sorkin mostly avoids that.
Molly's Game isn't a film you watch, it's a film you listen to. Despite his writerly idiosyncrasies, Sorkin's script does a lot right. First, he's done his homework when it comes to poker, and he takes the time to explain the rules and strategies to us. Better yet, Sorkin shows us that poker isn't about gambling, it's about skill, and that there's a wide world of motivation within the game. We see that with Player X playing because he loves to destroy people, and we witness his destruction of Harlan (a heartbreaking Bill Camp).
I should also point out that this film has a gigantic amount of voice-over, possibly more than films like Goodfellas. Sometimes it helps to push the story along. Other times it reiterates a point or an emotion that's obvious. Some of the best moments are when Sorkin backs off the narration and lets his actors tell the story non-verbally. Sorkin also has a nasty habit of having older male characters mansplain things to female characters. That happens twice here, in which two separate characters explain to Molly how she operates. I kind of hate that.
It's been said that 90% of directing is casting. Sorkin has cast his roles with skill and precision. Even smaller parts like Chris O'Dowd's sweet drunk Doug and Brian d'Arcy James' Bad Brad are indelible. Kevin Costner also continues his smooth transition to character actor. He's found a niche, that of the terrible mentor/father figure, and Costner excels at playing Molly's titanically arrogant paterfamilias.
But there are two actors here operating at the top of their game. Alone, they're excellent. Together, their chemistry is absolutely atomic. With the twin failures of The Dark Tower and The Mountain Between Us, Idris Elba has been having a tough year. It's a pity, since he's an actor of skill and intelligence. As Charlie, he's brilliant, perceptive, and fascinated by the enigma of Molly.
Jessica Chastain is in virtually every scene, and she carries the entire film flawlessly. She's got a knack for Sorkin's chewy dialogue, and we believe that her goal in any circumstance is to win, especially within the bro-heavy world of poker. Additionally, Chastain excels at listening. When someone is talking to her, or even near her, we can see her paying attention and filing away the information. She uses that skill to show Molly's rise and fall, and her transformation as a person. This is Academy Award level acting.
Is Molly's Game a film that absolutely demands to be seen on the big screen? Here's the thing about that. On the one hand, it's not terribly flashy, and I suspect it would play just fine at home. On the other hand, Aaron Sorkin, along with his talented cast and crew, have made that rarest of things — a mid-budget drama for adults. There are no Jedi, no Avengers, simply an intelligent story told from a very specific point of view. You feel like Hollywood doesn't make that kind of thing any longer? Go see Molly's Game, and you'll see that they never stopped.
*Ask me about the rules for playing the Aaron Sorkin Drinking Game.
**From what I understand, this is pretty close to the reality of the events, and unlike, say, a movie like Good Morning, Vietnam.
***Despite the majority of the film taking place in either Los Angeles or New York, I was unreasonably excited our home state got some silver screen love.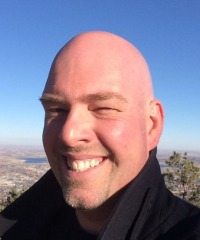 Tim has been alarmingly enthusiastic about movies ever since childhood. He grew up in Boulder and, foolishly, left Colorado to study Communications in Washington State. Making matters worse, he moved to Connecticut after meeting his too-good-for-him wife. Drawn by the Rockies and a mild climate, he triumphantly returned and settled down back in Boulder County. He's written numerous screenplays, loves hiking, and embarrassed himself in front of Samuel L. Jackson. True story.