Ryan Montbleau Band and Grayson Erhard at Globe Hall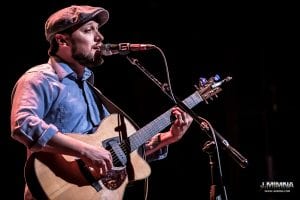 Globe Hall is an awesome restaurant and music venue in RiNo. The historic red brick building has always been home to various taverns and the like. In 2015, Globe Hall moved in and began selling out shows, hosting a huge variety of touring and local acts. The well-worn bar has as much character as the bands that take the stage and the award winning Texas-style BBQ goes great with the cheap drinks. Saturday, September 28th, Globe Hall welcomes the Ryan Montbleau Band and Grayson Erhard.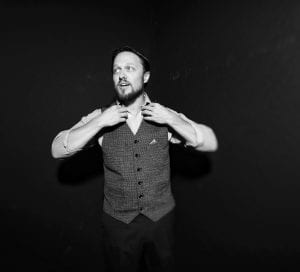 Montbleau began playing shows in his hometown of Boston in the early 2000s, quickly working his way up from coffee shops to the House of Blues, and going on to release twelve albums. Over that time, he built a loyal fan base, writing and performing original music based on love, vulnerability, and strength. Montbleau likes to keep things interesting, collaborating with numerous artists including Martin Sexton, Trombone Shorty, Tall Heights, and Galactic. He's shared stages with Tedeschi Trucks Band, Ani DeFranco, Rodrigo Y Gabriela, Mavis Staples and numerous others. For his latest release, Woodstock Sessions, he was joined by cellist Paul Wright and guitarist Tim Harrington of Tall Heights. The album was recorded in front of a live studio audience and features ten songs and three previously unreleased tracks. After a successful national tour promoting the album, Montbleau hit the road again with his band, selling out shows across the northeast in the spring. Now they're stopping in Denver on a limited fall tour. 
Grayson Erhard is a singer, songwriter, and multi-instrumentalist from Del Norte, Colorado. His music showcases a heavily technical and complex style of guitar playing paired with airy vocals. He walks a line between performing as a musician's musician and the writing world of pop, creating a sound that weaves between complement and contrast. Erhard became a viral sensation after sharing a stage with the legendary Stevie Wonder, but the fame didn't go to his head. Erhard stays true to his small-town valley roots with an authentic, organic sound. His most recent collection of music, EARTHSHIP, came to life in Taos, New Mexico, and was co-written by Bannigrin. It drifts from folky to hard rock, incorporating a percussive fingerstyle previously foreign to both genres. The album features five tracks done with a full band and is accompanied by a stripped-down version of each song to honor the style long-time fans have come to love. Don't forget to pick up the album and check out more of his work at graysonerhard.com.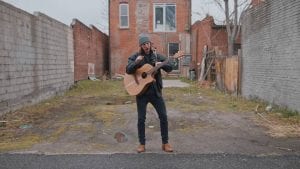 This show brings together a really talented and diverse group of musicians guaranteed to impress. Come down for some dancing and drinks! Globe Hall is located at 4483 Logan Street in RiNo. Tickets are on sale now at globehall.com.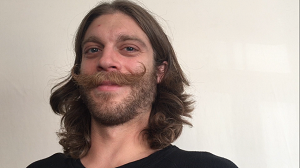 Jared is a local content contributor and aspiring author. He was fortunate enough to grow up in Golden, Colorado and graduated from MSU Denver. While an insatiable love of travel lures him all over the world, his roots remain firmly planted here. He enjoys writing short stories, poetry, children's books, societal observations, and everything else. A nature enthusiast and sunshine connoisseur, Jared is perfectly at home on any mountaintop or patio. He frequents art galleries and concerts, poetry readings and breweries, museums and bookstores. When he isn't making neighbors cringe at his musical attempts he can be found on a snowboard or sailboat, depending on the day. A perpetual adventurer and eternal patron of the road less traveled.