Ratio Beerworks: Denver's Punk Rock Brewery Gives Back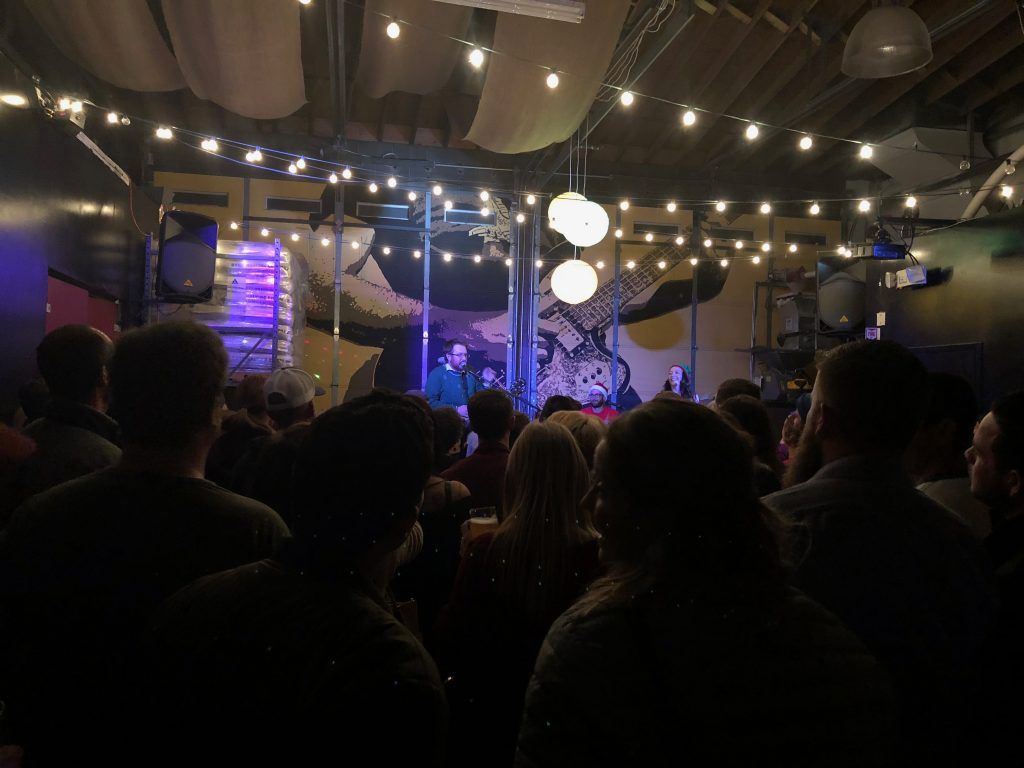 If you haven't visited Ratio Beerworks yet, then I'd be bold to claim you haven't really experienced the true Denver beer scene. Though not the only brewery inspired by music (for our resident heavy metal brewery, there's Trve), Ratio is Denver's own punk rock brewery, located in the heart of the RiNo arts district on Larimer Street in Five Points. The idea is 90's DIY, stemming from the founders' own backgrounds in the music scene, carries through in everything from the names of the beers to the constant events. Events like comedy nights, quiz shows, and of course, a ton of musical acts. Ratio often even pairs with Soda Jerk Presents and Summit Music Hall, providing Ratio Sessions: acoustic sets of bands playing later that night at Summit, giving you the chance to experience intimate sessions with some of your favorite artists (Matt Pryor just had his third appearance at Ratio this past week!). It was my pleasure to experience another favorite local act last night at Ratio: the return of the Gin Doctors, playing Ratio's 12 Days of Giving Holiday Covers show.
Ratio Beerworks' 12 Days of Giving series was created to spotlight a different organization every day in the weeks leading up to Christmas, really shining a light on the true meaning of the holidays. $1 of every beer sold during these special events goes toward a particular cause. This is something I write about often: Denver has the reputation of giving back to the community and fostering the conscious consumer, and Ratio's 12 Days of Giving is truly a prime example of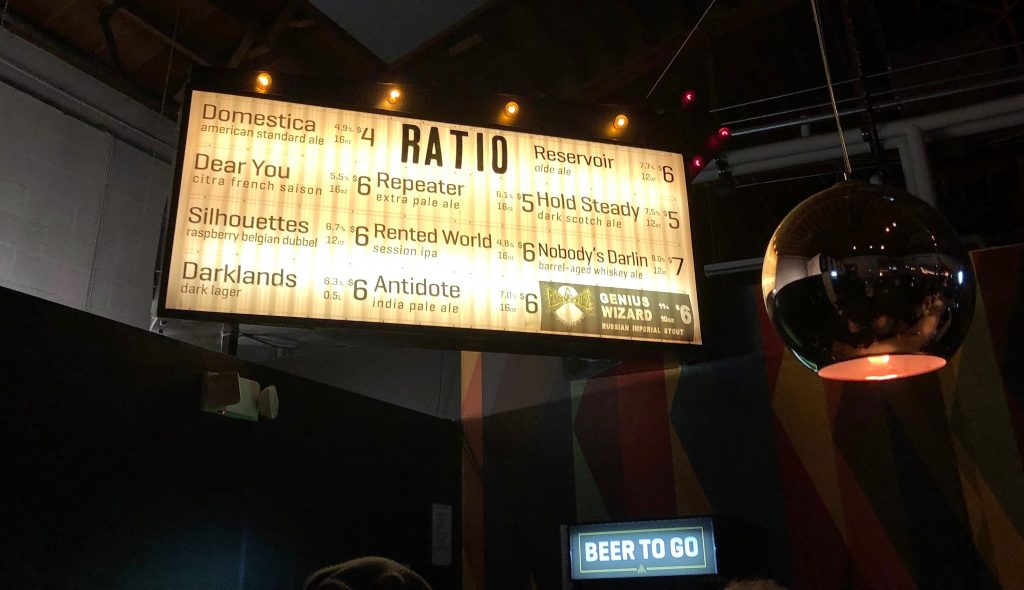 this exceptional attitude. Another favorite Denver band HR People opened for Gin Doctors, and together, the lineup proved to serve the perfect ugly sweater holiday party atmosphere. We drank beers and shouted out the words to all our favorite 90s jams and holiday punk rock favorites. There is a reason Gin Doctors are known as Denver's favorite 90s party band! Ratio Beerworks lent the perfect venue for the occasion.
Not only a super fun time, this particular show benefited one of my favorite local nonprofit charity organizations: Youth on Record. Youth on Record serves to turn the lives of at-risk youth ages 14-21  through music. Their mission statement includes program goals to "empower 1,000 teens in some of Denver's most vulnerable communities to make life choices that positively impact their future by teaching them to develop the coping tools, inspiration, and wherewithal to succeed in today's world and to become leaders of tomorrow." Their different programs range from credited music classes that work with public schools, to FEMpowered: a music club for young women who want to learn how to make music.
Even when there isn't an awesome event happening in the back, Ratio is always brewing the good stuff. They reside in their core beers, letting the tried and true favorites carry the menu with integrity. Plus—how could you not love drinking a beer named after a Fugazi song? I, however, stuck with my Ratio usual: the Darklands Dark Lager, followed by Hold Steady, their Dark Scottish Ale. For those looking to lighten up their evening with a sub 7% ABV, Domestica is a solid sessionable American Standard Ale and Rented World an easy drinking Session IPA at just 4.8% ABV. But, of course, Ratio also likes the option to go big and hard with Nobody's Darlin Barrel-Aged Whiskey Ale, and their current uber-punk rock beer: the Genius Wizard Russian Imperial Stout sitting pretty at 11% ABV. Overall, it's not uncommon to select your beer based on the song title you're wanting to vibe with (I'm still waiting for the Rebel Girl, ahem). Ratio Beerworks' 20 barrel brewing system provides a variety of beer as cool and diverse as the taproom itself. On bluebird days, there is also a large dog-friendly patio with plenty of yard games to keep anyone in your party occupied.
You still have a week and a half Days of Giving at Ratio Beerworks to drink and enjoy a beer for more than just the reason of it being tasty (hint—they are very). Check out Ratio's Facebook event page for highlights of events to come for this series, as well as many other events in the future.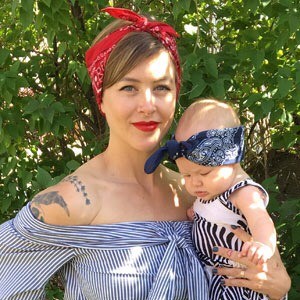 Erica Hoffmeister earned an MFA degree in creative writing and an MA in English from Chapman University of Orange. She has creative work published in the literary journals Shark Reef, Rat's Ass Review, Split Lip Magazine, and others. She has been teaching for over a decade (claiming 8th grade as her favorite grade level because she's an actual crazy person) and currently teaches composition and literature courses for Morgan Community College out of Fort Morgan. Always considering herself a bit of a beer nerd, she met her husband at Our Mutual Friend brewery while on vacation and fell in love with him, Denver, and its beer scene in one fatal swoop. While born and raised in Southern California, don't worry—she's earned her spurs as a transplant by creating her very own Colorado native. As a new mom, she is currently renegotiating her role as a world-traveling, bar-hopping, beer-loving free spirit by taking advantage of Denver's beer culture, where you can find as many babies in breweries on any given afternoon as beers on tap.