Processus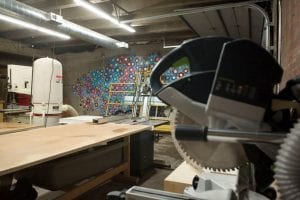 Processus is a gallery/studio located in the heart of RiNo. Since 2014, they've been providing a co-working space for printmaking, photography, woodworking, sculpting, and digital arts. Founders and resident artists Christopher Perez and Viviane Le Courtois sought to build a place where people could come to learn, experiment, and create. It's part studio, part classroom, and part gallery. They offer a wide range of classes and all the tools and studio space needed for whatever you're working on.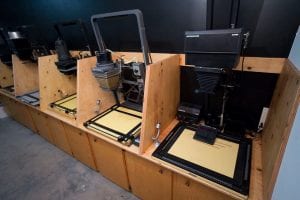 A community studio is a huge advantage to up-and-coming artists. Instead of renting a space and buying all the necessary equipment, you can take full advantage of this professional studio for a small membership fee. They offer an impressive array of tools and machinery to help with any and all art production needs. The woodworking and sculpture shop includes safe woodworking equipment, sculpting tools, various custom clamping tables, and dust extraction systems. They have a silver print darkroom with six enlargers, a print washer, a print dryer, and a Jobo print processor. There's also a darkroom/printmaking studio for photo processing and etching. It's equipped with a glass counter, UV exposure table and drying racks. The last room is set up for printmaking and digital printing. It features a 26×48-inch etching press, a 24-inch digital printer, various mat, glass, and paper cutters, film and photo scanners, a dry mount press, and a heavy duty sewing machine. Not quite sure how to make the best use of the various tools? No worries. Processus offers full and half day classes in woodworking, photography, sculpture, and printmaking. These classes are taught by the owners, Perez and Courtois.
Processus isn't just a studio space–they have a gallery as well. In honor of the Month of Photography they're hosting a series including photographs from French photographers Léa L'Azou and Isa Marceli. They're a mother/daughter duo that uses historical methodology like pinhole, Polaroid, and wet plate techniques to create gripping, often eerie black and white images. This series is called Close To Home, and revolves around the connection between humans and the natural world. The opening reception is Saturday, March 9th from 7-11 pm.
This is a great place to explore your creativity if you don't have the luxury of a private studio (yet). Processus exposes artists to new influences and offers a welcoming environment for all skill levels. They have all the tools and space needed for advanced art production methods. The studio is located at 955 24th St. in Denver. Hours are Tuesday-Saturday, 10am-6pm.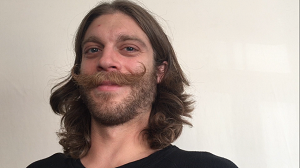 Jared is a local content contributor and aspiring author. He was fortunate enough to grow up in Golden, Colorado and graduated from MSU Denver. While an insatiable love of travel lures him all over the world, his roots remain firmly planted here. He enjoys writing short stories, poetry, children's books, societal observations, and everything else. A nature enthusiast and sunshine connoisseur, Jared is perfectly at home on any mountaintop or patio. He frequents art galleries and concerts, poetry readings and breweries, museums and bookstores. When he isn't making neighbors cringe at his musical attempts he can be found on a snowboard or sailboat, depending on the day. A perpetual adventurer and eternal patron of the road less traveled.