On the EDGE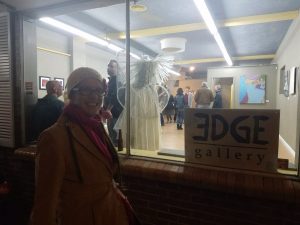 Edge Gallery is a small yet fascinating gallery in the 40 West Arts District just west of downtown Denver in Lakewood. Edge displays work by artists working in various mediums. There were artists working in silk dying and coloring, an interesting number with what appeared to be a wedding dress on display and decorated with objects which I assume held some sort of significance for the artist, Wynne Reynolds, abstract paintings, and other mixed media projects.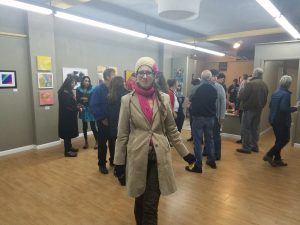 The thing that stands in my mind about Edge Gallery is its welcoming and friendly atmosphere; everyone seemed to be having a good time and chatting, laughing, and sharing finger-foods, the wine and ale was flowing in abundance and artists were present to answer questions about their works. The space is an open floor plan so you can view the works all along the walls of the gallery and it gave the whole event a kind of togetherness that tends to get broken up if have a lot of extra walls cluttering the space.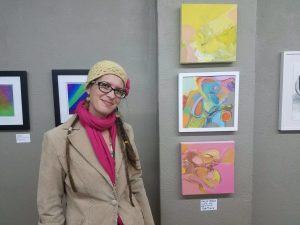 The art was filled with passion and color! I found several works I enjoyed by Phil Rader. Rader makes abstract oil paintings and mixed media. He seeks to "make his subconscious mind a visual reality" in his latest series aptly named "Surprises." I can appreciate Rader's use of bright colors and flowing shapes that are made primarily on the emotional feel Rader gets from the paint as he is making each one. The overall effect is something hard to put your finger on but it is certainly pleasing. It makes you want to delve deeper into this colorful, imaginary land.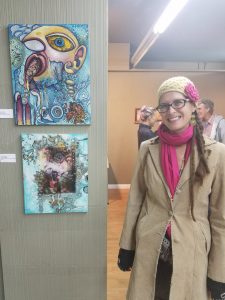 All in all Edge Gallery puts on a good show even if I do lean more towards the classical, it is good to see some talented artists displaying their skills, their talents, and their emotions at a local gallery.
You can find out more about The Edge gallery online or social media.
www.edgeart.org
FB: EDGE Gallery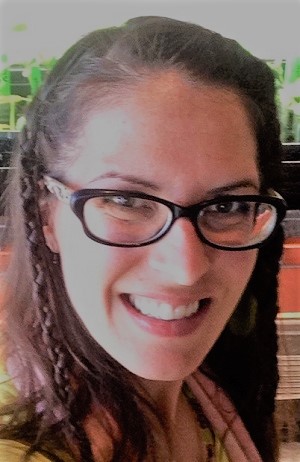 Katy was born and raised in Gravette, Arkansas. She grew up in a holler several miles from the nearest small town and spent hours playing in the nearby fields and creeks. She learned to appreciate the beauty of nature from a young age and was always creative. Her parents gave her free range to decorate her room and paint murals on the walls. She studied many different subjects in college but ultimately received her bachelor's of arts in anthropology from the university of Arkansas in Fayetteville. She loves to use her artistic skills to create positive change. She has donated paintings for silent auctions to numerous causes that pull at her heart strings from sexual assault awareness and prevention to the environment to vacation bible school. She has painted several storm drains in Arkansas with the reminder that they drain into local streams. She loves to travel and learn new things but at the heart of it all is God and her family, which are what truly inspire her to do her best work.