Old Fashioned: The Drink, The Bar, The Time at Charlie Brown's Bar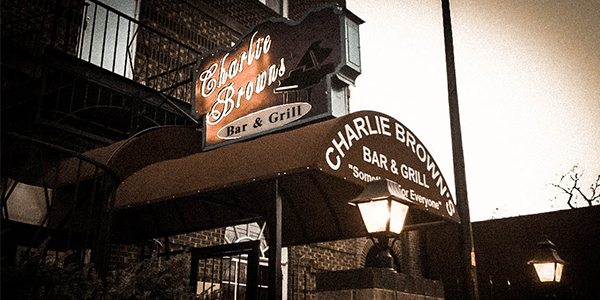 There are hundreds of places to grab a drink and relax after a long work week around Denver, but none are quite as unique or charming as Charlie Brown's Bar. Located at 980 Grant Street, this bar was built in 1928 and is attached to one of the most famous and historic hotels in Denver — the Colburn. Most importantly though, it is a place you can go to not only relax (and get a really good steak), but also feel the history of Denver come alive around you!
All you have to do is walk in the doors and grab a seat in one of the plush leather and mahogany arm chairs, order an old fashioned and take a single deep breath and you are transported back to the days of fabulous piano music, cigarets, white gloves, great poetry and a kind up-beat drawl (yes, it manages to be both exciting and relaxing at the same time), that seems to have been lost when it comes to most bars, or places in general for that matter, in this modern world.
What's more, Charlie Brown's, apart from being a hang out for various famous foreign dignitaries, movie stars and even lawmakers over the years, was also a hotspot in Denver for the ever famous Neil and Caroline Cassidy, as well as Allen Ginsberg and of course Jack Kerouac. All frequent customers and loungers of the Charlie Brown's Bar, these beatnik stars were among the most famous to enjoy Charlie Brown's enveloping hospitality.
In fact, it was in 1947, while sitting at this historic bar night after night with his friends around him, that part of Kerouac's inspiration for the American classic novel On The Road came. This makes Charlie Brown's a must see and experience for any fans of Big Sir, On The Road, Howl or any other number of beatnik works!
A bar with a personality all it's own, Charlie Brown's manages to not only be a great landmark for lovers of history, but really brings Denver history alive, while continuing to serve amazing experience to all who enter. Weather that be career drinkers (much like those of the beatnik world), bankers, artists, politicians or simply a pack of twenty-somethings looking for a different kind of Saturday night.
Finally, I'd be remiss if I didn't mention one of best parts of Charlie Brown's. When it comes to history, be sure to celebrate your own at here, because if you do — if you come in on your birthday that is — you will receive a $30 free bar tab! Thus allowing you to ring in your own new year with a delicious cocktail of your choosing while surrounded by ghosts of Denver's past.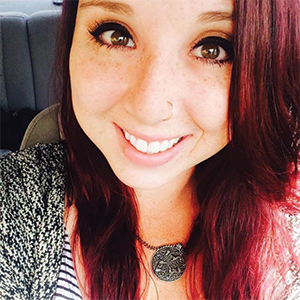 Jade was born and raised in Denver, Colorado. She grew up wandering16th street mall, relaxing near the Platte River, frequenting local coffee shops and music venues and learning all the ins and outs of the city she loves. Later she attended Metropolitan State University of Denver where she attained her BA in Philosophy, Minor in Psychology and Concentrations in both English Literature and Women's Studies. Additionally, while still in school Jade began her freelance writing career which,
four years later
, is now her full-time occupation. She also loves to travel the world, explore new places and take time to connect with and learn about the world around her. Not to mention she is nearly always down for a glass of wine and a good conversation. In short, Jade is full of energy and happiness, and has a deep passion for learning all she can about how best to enjoy and live life via history, reflection and a positive outlook towards the future.