Now Showing at William Havu Gallery
William Havu Gallery began in Aspen in 1973 and moved to its current location, 1040 Cherokee St. in Denver, in 1998. The gallery has become one of the city's most well-known modern art galleries, showcasing a wide variety of emerging and established regional artists. Now on display are selected works from Sam Scott, Hank Saxe, and the late Werner Drewes.
Sam Scott is painter and author based in Santa Fe, New Mexico. He graduated summa cum laude from the Maryland Institute College of Art, receiving his MFA in painting and sculpture. Scott went on to study at the Instituto Allende in Mexico and Kenyan College in Ohio. Scott's adventurous life has given him a wealth of worldly knowledge and inspiration for his art. As a young man, he lived with the Oglala Sioux in South Dakota before traveling to Rome to study painting. He went on to work as a commercial fisherman in Alaska, a teacher, and even for the DOE and State Department, participating in a classified mission to the Amazon. In 1969 he moved to Santa Fe to pursue his art career full time. Scott's paintings are stylistically abstract, incorporating many of the natural colors native to New Mexico's rugged scenery. His selected paintings include large oil on canvas works as well as smaller watercolors on paper. They depict colossal figures with varying degrees of human resemblance. Many people interpret these figures as manifestations of a disconnect between humans and nature. They resemble walking landscapes with large gaping wounds that personify environmental distress. Scott has dubbed them "The Wounded Healers".
Hank Saxe is a sculptor based in Taos, New Mexico. Compelled by a deep fascination with natural science, he's been creating fascinating ceramic figures for more than 40 years. He developed his creative process through his design and production of architectural ceramics with his wife. Saxe takes an almost mechanical approach to his work; guided by his artistic, but still practical process, he pushes industrial machinery in his studio to achieve something more than just the necessity and efficiency it was designed for. On display are works from a series titled, Megaliths and Monoliths. These sculptures take a number of different forms. Some incorporate familiar cubist and cylindrical shapes while others are more subjective, prioritizing color and texture over definite form. Saxe has also mastered a number of glazing methods. His finished works come in a dramatic array of earthly tones and vivid hues. Most are monochromatic or speckled, with limited, but vibrant color palettes.
In the mezzanine you can see a series of paintings from the late Werner Drewes. Drewes was a very influential painter, printmaker, and art teacher. He was born at the turn of the twentieth century in Germany. As a teenager, he was drafted into the first world war and thrown into the front lines in France. After serving he returned to Germany and was accepted into the Bauhaus in 1921.
Upon graduation, he struck out across Italy and Spain to learn from masters like Tintoretto, Velasque, and El Greco. In 1930, Drewes immigrated to New York and went on to teach at Columbia University and Washington University. He helped introduce the United States to the Bauhaus movement, and is often called one of the founding fathers of American abstraction. Over a career of more than 65 years, Drewes worked with a wide range of media, creating wood cuttings, drawings, paintings, and collages. His creative spark accompanied him until the day of his death in 1985.
This is a wonderful opportunity for audiences to enjoy works from some of New Mexico's most prominent Southwestern artists alongside a pioneer of American abstraction. Scott's series is deeply moving, sobering, and ultimately hopeful. Saxe's sculptures are conceptual and intriguing. Drewes' Bauhaus style paintings portray a true mastery of his craft, obtained through a lifetime of dedication. You can see these three artists at William Havu Gallery through November 9th.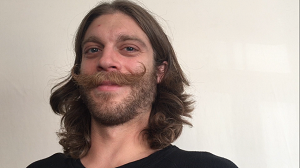 Jared is a local content contributor and aspiring author. He was fortunate enough to grow up in Golden, Colorado and graduated from MSU Denver. While an insatiable love of travel lures him all over the world, his roots remain firmly planted here. He enjoys writing short stories, poetry, children's books, societal observations, and everything else. A nature enthusiast and sunshine connoisseur, Jared is perfectly at home on any mountaintop or patio. He frequents art galleries and concerts, poetry readings and breweries, museums and bookstores. When he isn't making neighbors cringe at his musical attempts he can be found on a snowboard or sailboat, depending on the day. A perpetual adventurer and eternal patron of the road less traveled.