New Image Brewing: Beer With a Purpose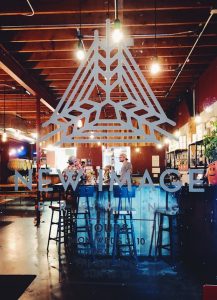 New Image Brewing has caught my eye for a while now, with nothing more than their sleek, classy branding on well distributed cans throughout local shops around the greater Denver area. Their product is always a solid choice, and bringing a six pack of New Image beer to a get together as my kind contribution has been a choice I've made more than once, the beer itself never disappointing. Which is why I was pleasantly surprised to learn after my first visit to their taproom in Olde Town Arvada recently, that their passion and purpose expands beyond the borders of a craft beer and just another microbrewery. New Image is special in that it directly partners year-round with Project Helping–an organization seeking to improve mental wellness through local communities. This would explain the vibe and atmosphere in New Image's taproom, and just how positivity and passion prove to make a difference in not only your product as a company, but as your contribution to your community. Studies show that consumers now, more than ever, care about social awareness and ethical business practices, and we are using our wallets to make a social impact by supporting businesses that don;t just provide us a service, but also do good in the world. Mental wellness is the underlying passion of New Image Brewing, and it shows. In other words, nothing but good things are coming from this place and it feels good to support them. 
These guys are relatively new to Colorado, coming from the east coast, and they seem to have slipped in the trend of not just being a little taproom, but
offering a full dining and drinking experience; a trend I hope many places continue with. The first unique thing you'll notice when visiting New Image is the fact that they are not just a taproom. They offer a full bar with seasonal, classic, as well as beer cocktails, and a full menu with a diverse dietary clientele, including more vegan/vegetarian and gluten free options than I've ever seen at a brewery offering classic bar cuisine including a long list of tacos (veggie chorizo? Yes, please!). While the cocktail list was very tempting (someone please try a Cherry Creek Heather and tell me all about it), my job was to stick to beer for the evening (and vegan nachos, obviously).The currently have a few East Coast style IPAs on the menu if you're a fan–I stuck to their newest West Coast IPA, which was underwhelming in hoppiness but made up for in taste and classic california-style citrus. For those that like a mild IPA in the world of how-hoppy-can-you-make-this triple IPAs these days, then this one's for you. There are also a fair amount of kombucha ales, sours and saisons. Their most well-known brew is their popular canned Dyad, with a few variations such as Li Hing Dyad with Liu Hing Mui. Along with my samplings, I enjoyed, of course, sipping on the Cuban Melanoidin: a roasted cuban coffee stout. They also offer guest bottles and cans and plenty of beers and merch to take home with you.
If you haven't been down to Olde Town Arvada recently, things may look a bit different. Arvada is no longer vanilla suburb to the north of the big cit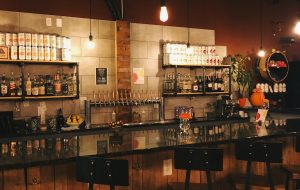 y. With rising housing costs in Denver proper, millenials are flocking to the outskirts in hoards, buying houses, opening small businesses and flipping the script on what was once a quiet suburb. Downtown instead is becoming a hot spot, complete with now 4 breweries, as well as restaraunts, nightlife, shops, and a super cute lit up main street. So don't skip your visit to avoid the 15 minute drive out of town; go see what Arvada is offering, and of that, catch some positively good vibes while you dine and drink at New Image.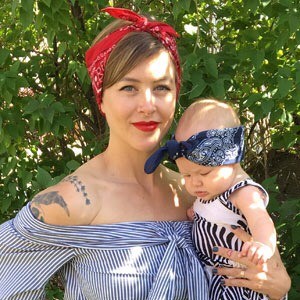 Erica Hoffmeister earned an MFA degree in creative writing and an MA in English from Chapman University of Orange. She has creative work published in the literary journals Shark Reef, Rat's Ass Review, Split Lip Magazine, and others. She has been teaching for over a decade (claiming 8th grade as her favorite grade level because she's an actual crazy person) and currently teaches composition and literature courses for Morgan Community College out of Fort Morgan. Always considering herself a bit of a beer nerd, she met her husband at Our Mutual Friend brewery while on vacation and fell in love with him, Denver, and its beer scene in one fatal swoop. While born and raised in Southern California, don't worry—she's earned her spurs as a transplant by creating her very own Colorado native. As a new mom, she is currently renegotiating her role as a world-traveling, bar-hopping, beer-loving free spirit by taking advantage of Denver's beer culture, where you can find as many babies in breweries on any given afternoon as beers on tap.