This Saturday: New Colorado Holiday to Celebrate Value of Public Lands!
There is a great respect and appreciation for the public land here in Colorado, and the majority of Colorado voters in 2016 "opposed efforts to turn national public lands over to the state." (Conservation Colorado 2016). With this sentiment in mind, Colorado made itself the first state to create a holiday focused on appreciating the benefits received from public land. Be one of the first to celebrate this holiday on this coming Saturday, the 20th of May, as it will be the one of the first celebrations ever of Colorado's New Public Lands Day!
Colorado's public land holds great value and offers irreplaceable ecosystem services that help to protect environmental health and natural resources. There is over 24 million acres of public land in Colorado, and "the outdoor recreation economy generates $13.2 billion per year and supports 125,000 direct jobs in Colorado" (Conservation Colorado 2016).
Public land is also used by ranchers for their grazing livestock, and the proper use of livestock grazing on public land helps to improve the sustainability of that public land.
The event will be hosted by Conservation Colorado in Golden, Saturday evening from 6 to 9 p.m. It will be at the American Mountaineering Museum, and tickets can be bought on Conservation Colorado's website.
There will be music performed by the band Elephant Revival, and organizations involved include the "Colorado Mountain Bike Association, Colorado Mountain Club, Colorado Wildlife Federation, National Wildlife Federation, Wildlands Restoration Volunteers" and more!
For more information, checkout:
The Official Website for the Holiday: http://copubliclandsday.com/
Information on the Event: https://www.facebook.com/events/1077398629071244/
Denver Government's page on the event: https://www.denvergov.org/content/denvergov/en/office-of-sustainability/news-events/2017/celebrate-colorado-public-lands-day-with-conservation-colorado.html
Conservation Colorado's page on the event: https://conservationco.org/2016/05/colorado-establishes-first-state-public-lands-day-in-the-nation/
Facts about Colorado's outdoor recreation economy: https://outdoorindustry.org/images/ore_reports/CO-colorado-outdoorrecreationeconomy-oia.pdf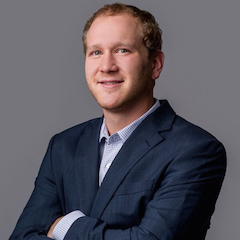 As one of the original columnists for About Boulder, Corey has several years of experience educating his audiences on environmental topics and sustainability in Colorado. Corey is a candidate for University of Denver's Masters in Environmental Management program and graduated from CU Boulder with a major in Environmental Studies, specializing in Natural Resources and the Environment. Corey has used his education to develop a powerful understanding of topics in sustainability, environmentalism, and the energy industry, and has gained extensive knowledge regarding the forces related to these topics that drive Colorado's economy.