Navigating the Information Superhighway of Health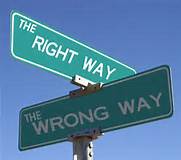 There is so much information online and elsewhere about fitness, health, and nutrition, it's sometimes hard to know what to believe.  When you think about how news outlets report the news – with the most sensational tidbit as the headline – you really have to read the article, and sometimes the study from which the article was written, to know all the facts.
Here are some tips for getting the best information about your health and well-being.
Check your sources.  Find resources that are scientifically based AND that are willing to consider new research when making health recommendations.  I'll provide some recommendations for good health sites at the end of this blog.
National public health organizations designed to provide assistance with specific conditions such as heart disease or diabetes, are research based, but may be slow to update their recommendations or guidelines to match current research.  Talk to your health professional about research you've read about your own health conditions.
Don't rely on the headlines. If you are reading an online publication, be aware that you might not be getting all the facts.  Some questions to ask yourself when reading include:
Is the information based on scientific evidence?
Is the information supported by facts?
Is the original source listed?
Do other sources back up the information?
Is the information current?
Sometimes research is inconclusive. It's important to know that because research is inconclusive, may not mean it is incorrect, simply that we don't have enough information.
Look for red flags.  Information that has no identifiable publisher or author should not be relied on, unless it is backed up by information from other reliable sources. If there is a product pitch in the information, consider getting additional information from a more neutral source.
Remember to use good judgment about information from internet chat rooms and bulletin boards. There are very few safeguards in place to ensure the credibility or accuracy of the information. Anyone can dispense advice!
Here are some sites that I prefer to use because of the quality of health information provided.
General health – WebMD.com
Yoga – Yogajournal.com
Fitness and nutrition – The American Council on Exercise – acefitness.org
Food safety – Center for Science in the Public Interest – https://cspinet.org/
The bottom line about health information is be a responsible consumer.  Make sure the information you are getting is credible.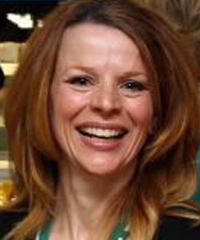 Andrea wants to live in a world where the neighborhoods are walkable, bike lanes are plentiful, and the food is fresh, delicious and readily available. A 20-year veteran of the health and wellness industry, she started her career in the fitness industry while earning a master's degree in Exercise Science and Health Promotion, and then on to the burgeoning field of worksite wellness. Andrea has competed in collegiate level soccer, worked as a personal trainer, fitness instructor, wellness coach, and master trainer, climbed 14ers, and completed cycling centuries and metric centuries. All of these experiences give her the opportunity to view well-being from many different perspectives. When she's not helping others to be their healthiest self, you can find her at a farm to table restaurant, down dogging at the yoga studio, or experiencing the Colorado landscape on a bicycle, snowshoes, cross country skis or on foot.