Moving to Denver? Know before you go!
You want to Move to Denver?
So does everyone else! In fact, it's currently ranked the 3rd best city in the country to live in as per CNBC.  Here are a few tips to consider that reveal the good, bad, and the ugly truth about Denver, so you can know before you go!
The good things about living in Denver
There are great jobs and lots of employers looking for help. Denver's 2017 Year-end unemployment rate was 2.8 percent, fourth-lowest in the country, according to The Denver Post.  Numbers show Colorado in the sixth-fastest growth rate in the country.
Cost of living is reasonably low. Although housing costs in Denver are above the national average, compared to other similar tier cities like San Francisco, Portland, or Seattle it's still cheaper.  Things like groceries, utilities, and transportation are all actually cheaper than the national average, property taxes are low and there is a flat income tax rate of 4.63%, with sales tax the lowest in the country of states with a sales tax.  Denver neighborhoods that are still affordable for purchasing a home include Globeville/Swansea/Elyra, Barnum, Harvey Park, Villa Park, Edgewater, North City Park, and Berkeley.  Affordability can also be found in other Denver Metro Cities like Northglenn, Englewood, Lakewood, Brighton, Thornton, Erie, Frederick, and Firestone.

It's a seller's market! Seasoned real estate professional, Brigette Modglin, states:    "Year over year the average sold price has increased by 10 percent.  We have seen it this way year over year since 2013.  If you wait another year most likely that home that is $540,000 will be $594,000 in another year.  Additionally, we are seeing the interest rates on mortgages increasing and anticipate they will continue to increase throughout 2018.  Your purchasing power will decrease if you wait another year.  It's still a great time to buy but you need to have a strong team in place in this competitive market."
April data shows that single family homes and condos are only on the market an average of 24-27 days before sale, and sell at slightly over 100% asking price.  For that reason, Modglin emphasizes, "It's important to have a seasoned Realtor who knows how to negotiate, communicate and who is your advocate every step of the way.  You also need to have a

seasoned lender who will make sure you are pre-approved, not just pre-qualified (there is a difference).  And the last, most important piece is that you as a purchaser need to be a strong borrower; if you are financing or if you are paying cash, you need to understand that it's a Seller's market and just because you are paying cash doesn't always mean you can get a deep discount.  Seller's will wait for their price and will have potentially 10 other Buyer's waiting to purchase their property."
Buying isn't for everyone.  Sometimes you need flexibility and purchasing is not the best option.  Rents have been on the rise year over year and most likely you can purchase and have a mortgage that is less expensive than rent but you will need to talk to a qualified reputable lender to learn more.
Brigette Modglin, MCNE-Seasoned real estate professional since 1998 and Licensed Realtor
Managing Broker at Modglin Real Estate Group and Agent at Kentwood City Properties
Sourced as a real estate expert and contributor for Inman News, Denver Business Journal, Denver Style Magazine, 5280 Magazine, KOA News Radio and a Market Trends Committee Member at Denver Metro Association Of Realtors 
Source for market trends:
https://www.dmarealtors.com/sites/default/files/content/dmar_markettrendsreport_may2018.pdf
The weather is great! I have reported on this before and the weather is generally fair year round.  If you haven't read my article, it points out some unique weather patterns you'll want to school up on.
Getting around Denver: The metro area of Denver is becoming more and more accessible by public transportation, but for travelers on foot it is quite spread out unless you are directly in LoDo (Lower Downtown).  For that reason, many people prefer to use bikes for their morning commute or running errands instead, and there are more than 85 miles of paved trails throughout the metro area for cyclists. Denver has a great bike sharing program and access to roughly 700 bikes at 88 stations across the metro area.  The Denver Partnership is proposing the 5280 Loop that would link neighborhoods by dedicated bicycle lanes in Downtown Denver and connect people from urban life to Colorado's outdoor culture.
The negatives of living in Denver
Traffic! Although Denver traffic is not ideal, it is not nearly as bad as many other cities.  Coming from the tristate area of NY, NJ, & CT, I can personally vouch for this fact!  Just like NYC is a popular destination, workplace, and metropolis, the Rocky Mountains drive their own traffic as a popular year-round destination and thus add to the traffic burden given the I-70 corridor is one of the only main highways to bisect the U.S. mid-section.  That said, it's a small price to pay for having the most incredible scenery right at your backdoor…just be ready to learn to drive in 3-6 lanes of heavy traffic.
No Bacon Egg & Cheese! Coming from New York, where all you have to do is walk into the door of a deli and order the same thing the ten people before you are in line for…BE&C w/SPK.  There is nothing fancy about it, but nowhere does it like NY.  It's a hard roll or what some people might refer to as a Kaiser roll, only New York rolls are slightly different and can't be replicated because of the uniqueness about the water  On top of that is an over easy slightly runny fried egg, crispy fried bacon, and usually plain old American cheese.  Sprinkle on salt, pepper, and an ooze of ketchup and you've got yourself a New York breakfast!
Homelessness is real. It's an ugly truth and the government does not have the solution to the problem.  In January, 2017, there were 5,116 homeless individuals counted in the Denver metro area by volunteers.  Some of these choose to live on the streets while others have fallen on hard times.  Like any major city, it can become a problem for litter, garbage, and drug abuse on the streets in the neighborhoods where it is common for homeless to congregate.
Average Pizza! As hard as I have tried I have not been able to locate a really great pizza joint in Denver.  There are a few good ones…Marquis, a NY style pie with late night hours and very little seating, and Rocca's (a.k.a. Marco's) a coal fired rustic Neapolitan style pie are a couple of my favorites.  However, again, if you're looking for that amazing northern east coast quality pizza, you may need to make a few trips back home.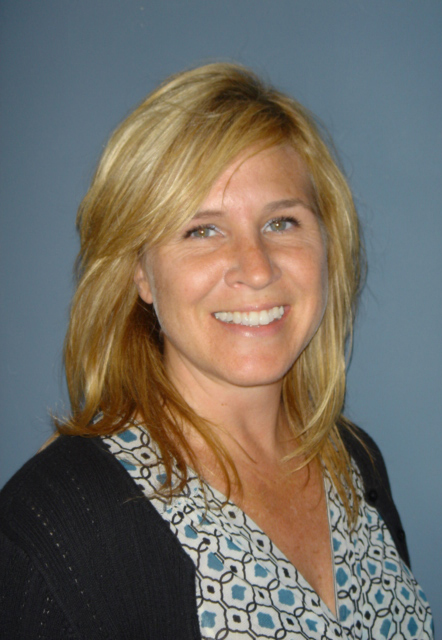 Heather is a creative writing wizard, travel guru, Elite Yelper, personal blogger, and Spartan Sprint race finisher!  After living most of her life in rural New York State, Heather quit her career and moved cross-country to Denver looking for a new and urban lifestyle.  Although, she has traveled to over 20 foreign countries, she had never before lived in a city and her last home was outside a Hamlet with only one traffic light.  Heather now exists as a well-adapted LODO Denverite who considers herself an area expert.  Moving can spin you around and spit you out, but Heather's journey proves the joy of waking up with a new city as your playground and opening up a box of discovery every day.  She has overcome setbacks, dealt with being an out-of-towner and urbanized into an individual who can easily maneuver living in Denver with thoughtfulness and skill.