Meow Wolf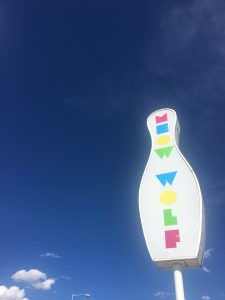 Denver is on the verge of an artistic breakthrough. We already have a vibrant art culture. You've undoubtedly seen the murals and sculptures downtown, been to some museums, strolled through the art district on sunny afternoons. Maybe you've even been to some wonderful studios in the area. These things are all fantastic. And soon we'll have a new addition to our art scene. It's time to start getting very excited, because the one and only Meow Wolf is coming to Denver. Here is everything we know so far.
Meow Wolf is an art collective made up of hundreds of contributing artists. Their specialties span the creative spectrum. The scope of Meow Wolf is hard to overstate. They create GIANT immersive art projects that boggle the mind. This is a company made by artists, for artists and their communities. It can be challenging to say the least for amazing artists to find work and recognition doing what they love. Meow Wolf provides an outlet for their creativity.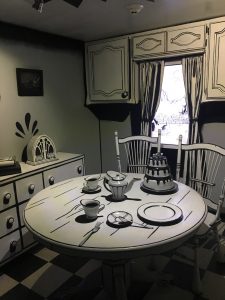 The idea was born in 2008 and has been continuously gaining momentum. Their first permanent installation, House ofEternal Return, opened in 2016 in Sante Fe, New Mexico. Words do no justice to this creation. It's basically a giant warehouse that contains a portal to another dimension. If you've been to DIY venues before, picture that times a thousand. Every aspect is overwhelming. It begins with a normal looking house that you can explore, and then it incorporates a kind of haunted house backstory about the disappearance of the home's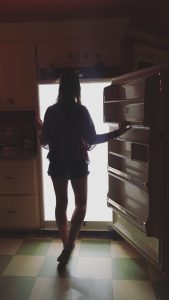 previous occupants. The backstory is extensive and I didn't figure it out. But if I did I wouldn't ruin it for you. As you go through the house things get progressively stranger. There are tons of hidden rooms and secret passageways. There's also a full stage inside and yes, they have awesome shows.
Meow Wolf has officially announced their plans to build another, bigger installation in Denver. Deep breath. The site they picked, near Mile High Stadium, is 90,000 square feet. An enormous building is in the works with construction beginning later this year. According to the Denver Post, the newest installation will include a massive stained glass installation, a giant pipe organ, plus a music venue and cafe similar to the Sante Fe site. Most of the details are being kept strictly secret, but hundreds of artists have already contributed ideas. Whatever they're building, it will be epic.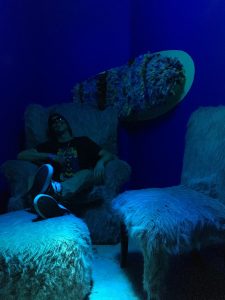 I recently heard some concern about the arrival. Most of it was regarding possible gentrification issues accompanying such a big project. I totally see where this could come from since it has been an issue in many parts of Denver and the surrounding neighborhoods. My personal perspective is that Meow Wolf will be an enormous asset to the local community and other communities as well. They provide hundreds of jobs. They offer incredible exhibits that entertain countless people of all ages. Plus, they've proven their commitment to giving back. They hold numerous fundraising events and donate large portions of their profits. After the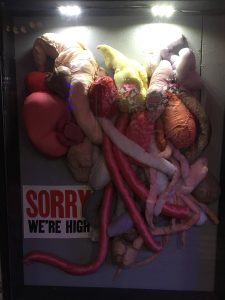 Ghost Ship tragedy in Oakland they started a fund to help make DIY spaces around the country safer and comply with building codes. Last year alone that fund paid out $215,000. This came at a much needed time when many of these places were facing immediate closure. Denver venues like Rhinoceropolis and Glob were among the recipients.
Meow Wolf is going to be an incredible addition to Denver and I'm beyond excited. Tickets are already available for the 2020 opening. Tickets start at $50 for opening week and over 2,000 have already been sold. Tickets for the opening night gala are going for $1000. Also, for a cool $10,000 you can get two lifetime passes good for admission to all Meow Wolf exhibits and events, including all future galas and concerts at any location. Get 'em while they're hot.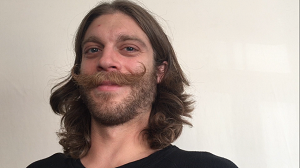 Jared is a local content contributor and aspiring author. He was fortunate enough to grow up in Golden, Colorado and graduated from MSU Denver. While an insatiable love of travel lures him all over the world, his roots remain firmly planted here. He enjoys writing short stories, poetry, children's books, societal observations, and everything else. A nature enthusiast and sunshine connoisseur, Jared is perfectly at home on any mountaintop or patio. He frequents art galleries and concerts, poetry readings and breweries, museums and bookstores. When he isn't making neighbors cringe at his musical attempts he can be found on a snowboard or sailboat, depending on the day. A perpetual adventurer and eternal patron of the road less traveled.