Lost Lake Weekend Lineup
Lost Lake Lounge is one of Denver's most beloved local bars. For nearly a decade it's been a prime spot to see up and coming bands from all styles and genres. The lake house decorum works surprisingly well for the Colfax dive. Its small stage and limited floor space create an intimate setting, and every show is a close encounter.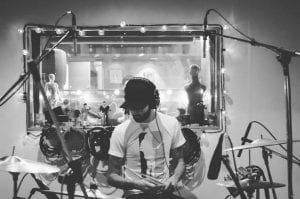 Friday, August 16th, Lost Lake welcomes Tommy Freed and the Sound. Their music is smooth, melodic, and soulful. Their debut album, Come on Shining, has roots in the blues, but branches out to include some indie and pop influences. Singer/songwriter Tommy Freed has found the perfect fit with the Sound, and they're breaking out their special blend of bluesy, psychedelic rock with special guest Sammy Kay. Tickets are only twelve bucks, doors are at 8.
Saturday, the 17th, it gets a little heavier with Of Man and Machine, Phantom Host, Thoughtpilot, and We Are William. Of Man and Machine has become a household name in the Denver metal scene. They blend elements of alternative, hardcore, and death metal to create a constantly evolving sound. Their latest album, The Void Architect, showcases the aggressive vocals and intricate guitar solos the band is known for. Expect a high energy performance.
Phantom Host is a local progressive/hardcore group. Forming in 2015 as a studio project, they released their first EP in 2015 and another in 2016. Now the trio has decided to make the leap to a live band, releasing their latest EP, Winter, in January of this year. Their music is mesmerizing, with melodies that build into jarring breakdowns and highly technical guitar riffs.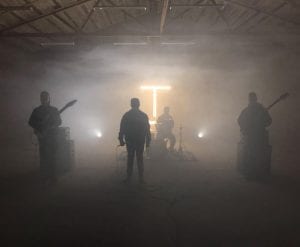 Thoughtpilot is made up of five members from across the nation, convening in Denver with the sole purpose of creating epic metal. Thoughtpilot brings fans ecstatic guitar solos, low end distortion, and an impressive range of brutal vocals. Their debut album, Through the Lens, is heavy and melodic, with emphasis on creative percussion and breakdowns.
We Are William is a prog rock band based in Fort Collins. Their broad spectrum of influences and experimental approach make this band hard to define. Their sound combines theatrical backing tracks, well balanced compositions, and strong vocals from lead singer Sebastian Lawrence, who has a background in reggae. Their debut EP, La Discesa, dropped last year, and is based on Dante's, The Divine Comedy.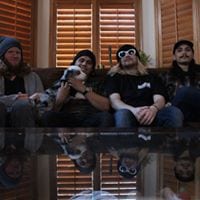 Sunday, August 18th, Miniluv headlines with performances from Narcissa and Old Soul Dies Young. I have to admit an automatic bias towards Miniluv based on their inclusion of not only the trumpet, but spoken word poetry as well. These elements are an unusual and incredibly welcome addition to their progressive/hardcore style. Miniluv is loud, heartfelt, and intense. They bring audiences a definitively unique sound that you will not see anywhere else.
Narcissa is an indie/metal band that's been making big waves in the local music scene. That four-man outfit released a demo tape titled Hum, in March of last year. Since then, they've been playing shows all over the state with bands like Neoromantics, Zealot, and Polaroid Antarctica. Their music draws on jazz, noise, metal, and punk influences. Narcissa is scheduled to start recording their highly anticipated debut EP in September. Maybe they'll bust out some previously unheard jams, maybe they'll do an entire set of Incubus covers. Come find out.
Old Soul Dies Young is billed as an "anime love story without a happy ending." Since 2017, they've released four singles and a full-length album titled, One More Final: I Love You. Their music is a lo-fi mix of dreampop, animecore, and indie rock, with trancey, haunting vocals. Their next EP, Yandere, drops next month.
Lost Lake Lounge is a local favorite for a reason; actually, a dozen reasons. Come rub elbows with all the other cool kids on East Colfax, and witness for yourself some of the spectacular music pouring out of the Denver underground scene. Tickets for all these shows are cheap and on sale now at www.lost-lake.com.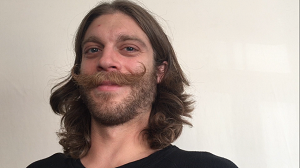 Jared is a local content contributor and aspiring author. He was fortunate enough to grow up in Golden, Colorado and graduated from MSU Denver. While an insatiable love of travel lures him all over the world, his roots remain firmly planted here. He enjoys writing short stories, poetry, children's books, societal observations, and everything else. A nature enthusiast and sunshine connoisseur, Jared is perfectly at home on any mountaintop or patio. He frequents art galleries and concerts, poetry readings and breweries, museums and bookstores. When he isn't making neighbors cringe at his musical attempts he can be found on a snowboard or sailboat, depending on the day. A perpetual adventurer and eternal patron of the road less traveled.