Larry Walker – The Last Clean Player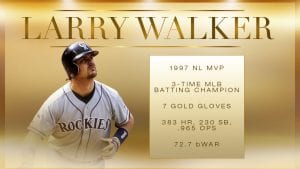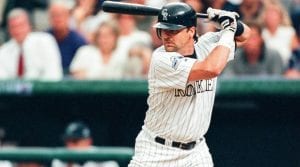 As the final votes were tallied for this year's Hall-of-Fame and the results confirmed, only two major league baseball players would be going to Cooperstown: New York Yankee great Derek Jeter and Colorado's own Larry Walker. Both could be called a surprise.
The selection of Derek Jeter in his first year of eligibility wasn't too shocking considering his 20-year career as a Yankee in which he appeared in 14 All-Star games, won five gold-gloves, and won five World Series. The surprise was that the selection wasn't unanimous as Jeter received 396 out of 397 votes, meaning one sportswriter hoped to use his vote elsewhere, and is now hoping for anonymity.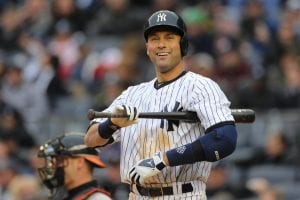 For Larry Walker, the surprise was that he had made it all. Needing 75% of the vote in which each sportswriter can select up to ten players on the listed on the ballot, Walker ended up with 76.6% of the vote, in his tenth and final year on the ballot. Despite the names of Barry Bonds, Roger Clemens, and Sammy Sosa, Walker would end up making the Hall-of-Fame by a mere four votes.
Ironically, it was the steroid era that helped get him there.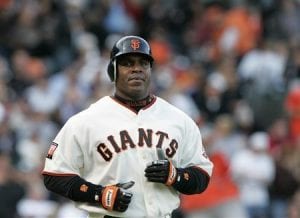 Walker was known as a five-tool player during his 17-year career, meaning he could hit for average, hit with power, run the bases, and field and throw with the best of them. But despite seven gold-gloves, three batting titles, 383 HRs, 230 SB, and a career .313 batting average, the assumption was that Walker's stats were inflated due to years of playing at Coors Field. But that was apparently better than having your stats inflated due to a steroid needle in your arm.
With players like Barry Bonds, Roger Clemens, Manny Ramirez, Sammy Sosa, Jason Giambi, Gary Sheffield, and Andy Pettitte all tied to steroid use, the voters had just enough pencil for Larry Walker.
Larry Walker. The last clean player to make the Hall-of-Fame.
If you think I'm being cynical, I'm not. I'm a realist. And the reality is that next year's Hall-of-Fame ballot will include all of the players mentioned above, with Bonds, Clemens, and Sosa all in their second-to-last year of eligibility. Baseball doesn't want names like Bonds and Clemens added to the Pete Rose's and Shoeless Joe Jackson's of this world. They want to slap them on the wrist and move on….quickly!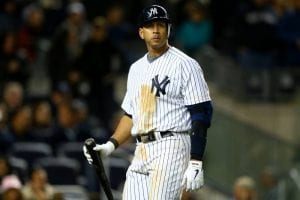 The 2022 Hall-of-Fame ballot could be a public relations nightmare. Imagine having to decide whether Bonds, Clemens, and/or Sosa deserve to finally make it to Cooperstown in their last year of eligibility, while newcomer Alex Rodriguez gets added to the ballot for the first time. The same Alex Rodriguez that admitted to steroid use after hitting 696 HRs *, passing Willie Mays (660 HRs), while trailing only Babe Ruth (714 HRs), Hank Aaron (755 HRs), and Bonds (762 HRs *) for the most all-time.
Let's face it. We have become a society that accepts cheating as part of the landscape, and we seem to be okay with it.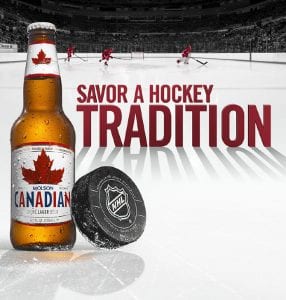 That's why the confirmation of Larry Walker to the Hall-of-Fame is so refreshing. We may never know for certain whether Walker was clean or not, considering true testing didn't begin until 2003. But Walker is a Canadian with a mullet; he may have used Molson or LaBatt Blue during his career, but that's probably about it.
The last clean player to make the Hall-of-Fame. Congrats Larry Walker. Go Rockies!
Images via si.com, twitter.com, forbes.com, reuters.com, nj.com, golacygo.com, bleacherreport.com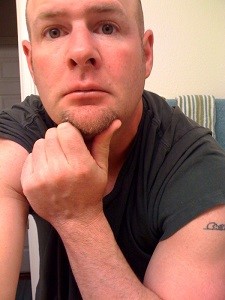 Alan Tapley is an educator, author, and blogger who has lived just outside of Boulder for the last twenty years.  His published work includes two novels, two children's books, a series of cartoons in the Minneapolis Star-Tribune, and multiple sports related articles. His love for family and the state of Colorado is only matched by one thing, his passion for sports.  The first baseball game he ever attended was at Wrigley Field, before there were lights.  At the final Bronco game at the old Mile High, he allegedly cut out a piece of his seat in the South stands.  But regardless of being here for the Avalanche's last Stanley Cup, the Rockies only World Series appearance, and all the Broncos' Super Bowl Victories, his wife never fails to remind him that he wasn't at the University of Colorado in 1990, like she was.  The year the Buffs football team won the National Championship.