Lakewood Arts: Up and Coming in 40 West
Lakewood Arts had a very good show for the 40 West First Friday this past Friday. There was everything from classy mosaics to watercolors and acrylics to delightful textile designs. They had a folksy live band playing in the back and several gallery attendants to attend to our needs, one of them even came up and introduced herself and had a nice chat. I found the artwork impressive and alluring. The gallery did NOT seem snobbish or stuck up but was rather open and friendly, very welcoming to all who came in, which is just the way I like it!
This was one of those great galleries where it seems like it is just populated with extremely talented artists and you don't have time to take it all in because there is so much to admire in each display! There were these extremely classy mosaics that had little flowers popping out of a black background; there were paintings that looked like mosaics but was actually just a novel way of painting with acrylics that gave it that look. There were pastel drawings that were so life-like you had to take a second look to make sure they weren't actual photos! The watercolor paintings were immensely life-like as well–the simple brush-strokes of a skilled artist just brought the paintings to life; landscapes and animals, people and plants. I can't leave out the extraordinary textile arts that were on display, the quilting and embroidery was not to be missed!
It was my first time visiting Lakewood Arts but it won't be my last! The atmosphere is alive with art! It is a small gallery but very full of all sorts of interesting and delightful art. The prices are very good and now that I think of it I can't remember a piece in there I didn't like. Lakewood Arts is west of Denver in Lakewood on Colfax, right next to the infamous Casa Bonita that Eric Cartman delights in so much, so there is all sorts of entertaining things to do in the area.
Check out Lakewood Arts.
www.lakewoodarts.org
Facebook: Lakewood Arts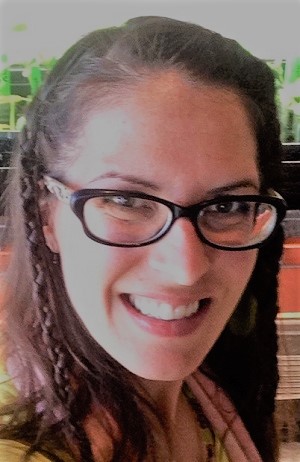 Katy was born and raised in Gravette, Arkansas. She grew up in a holler several miles from the nearest small town and spent hours playing in the nearby fields and creeks. She learned to appreciate the beauty of nature from a young age and was always creative. Her parents gave her free range to decorate her room and paint murals on the walls. She studied many different subjects in college but ultimately received her bachelor's of arts in anthropology from the university of Arkansas in Fayetteville. She loves to use her artistic skills to create positive change. She has donated paintings for silent auctions to numerous causes that pull at her heart strings from sexual assault awareness and prevention to the environment to vacation bible school. She has painted several storm drains in Arkansas with the reminder that they drain into local streams. She loves to travel and learn new things but at the heart of it all is God and her family, which are what truly inspire her to do her best work.