Janelle Anderson
Janelle W. Anderson creates paintings and drawings that that relate to memory, consciousness, dreams, perception of time, and the human condition.
She is currently working on a series of landscape-inspired paintings that explore the void and impossible objects. The compositions invoke a dreamlike, questionable reality that is familiar, yet impossible. The void creeps into some of these landscapes, dripping and eroding into the scene, at times, threatening to take over completely. She employs the use of collage and hard edges to mimic the way dreams jump from one subject or action to the next without a logical sequence.
Anderson is also working on a collaborative installation with Susanne Mitchell as part of Pink Progression, which will be on display at the Arvada Center in May of 2020.
Anderson received a BFA in Painting from Metropolitan State University of Denver in 2011 and was a member of Pirate: Contemporary Art from 2011 – 2015.
She has shown her work throughout the US and in local Denver galleries such as Helikon, Alto, and Sally Centigrade.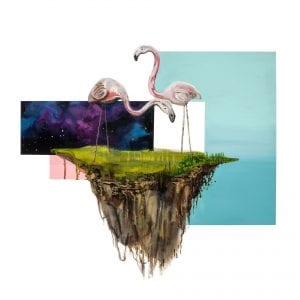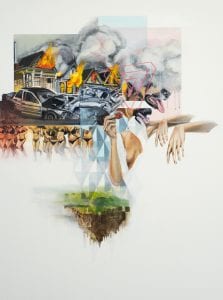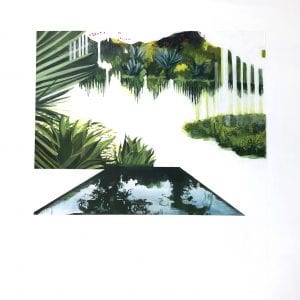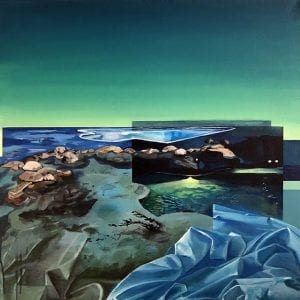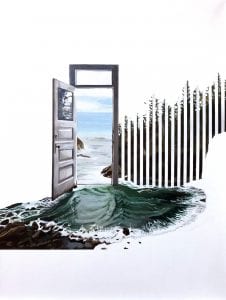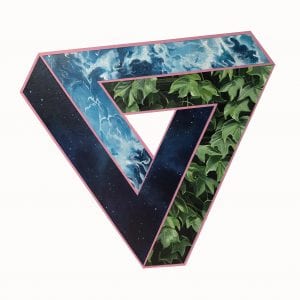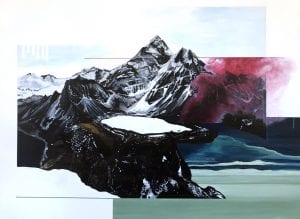 You can check out more of her work at:
Website: http://www.janellewanderson.com
Facebook: https://www.facebook.com/JanelleWAndersonArt/
Instagram: https://www.instagram.com/janellewanderson/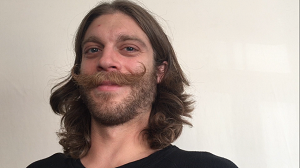 Jared is a local content contributor and aspiring author. He was fortunate enough to grow up in Golden, Colorado and graduated from MSU Denver. While an insatiable love of travel lures him all over the world, his roots remain firmly planted here. He enjoys writing short stories, poetry, children's books, societal observations, and everything else. A nature enthusiast and sunshine connoisseur, Jared is perfectly at home on any mountaintop or patio. He frequents art galleries and concerts, poetry readings and breweries, museums and bookstores. When he isn't making neighbors cringe at his musical attempts he can be found on a snowboard or sailboat, depending on the day. A perpetual adventurer and eternal patron of the road less traveled.