Independence Day And Colorado: How We Got In On The 4th Of July Celebration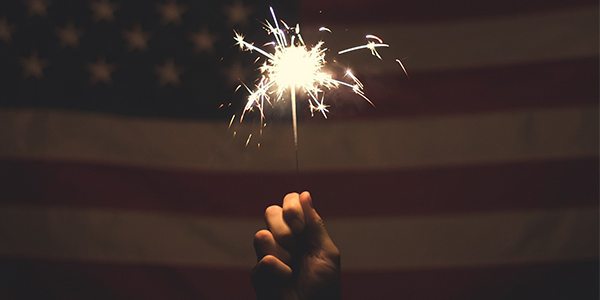 The fourth of July is always a fun day all across America each year. Full of fireworks, family, friends, music and of course delicious food, it's a time to really celebrate being alive, as well as to be grateful for the many freedoms that come with being an American. That said, while America declared itself it's own political nation on July 4, 1776 via the official adoption of the the Declaration of Independence, it wasn't until much later that Colorado was able to get in on the celebratory action.
What was going on in Colorado when the Declaration of Independence was being accepted as law?
In 1776, Colorado was just a large open space, populated mainly by Cheyenne, Arapaho and Comanche Native American nations. In fact, the area specifically we now call Denver, was a favorite gathering space for the Arapaho people.
Additionally, this was the year of the famous expedition, led by Franciscan priests Francisco Domínguez and Silvestre Vélez de Escalante, (which actually started right around the same time the Declaration of Independence was adopted by America in July). Hoping to link the settlements of California to present day Santa Fe New Mexico via a new trade rout, Domínguez and Escalante, would travel for over six months, covering large portions of the lands which are now known as Arizona, Utah, New Mexico and and course Colorado.
How did the United States gain Colorado's land?
A large portion of Colorado's land was obtained by the United States when the Louisiana purchase occured in 1803. This is when the United States purchased over 827,000 square miles of land, (including the half of Colorado which contains the city of Denver now), from France.
From there, the Texas Annexation occured. This is when Texas (then including a large chunk of what we now know as Colorado in it's boundaries), declared itself as a separate republic from Mexico in 1836, and then was incorporated into the United States in 1845, thus making it a part of a United States Territory.
Finally, in 1848, the Treaty of Guadalupe-Hidalgo was signed. This treaty stated that Mexico officially recognized Texas as a state of America's. It also gave the United States most of the land that is now Mid and West Coast America (including what was left of Colorado to be obtained), for the price of $15 million. This was knows and the Mexican Cession.
How did Colorado become a state of it's own?
From 1848 until 1859 Colorado itself still wasn't it's own territory. In fact, until 1859, the land wasn't known as "Colorado" at all, as it was still a part of the New Mexico, Nebraska, Utah and Kansas territories. That was until, President James Buchana signed a piece of legislation making Colorado it's own territory in 1861.
Then of course, on August 1, 1876, President Ulysses Grant signed a proclamation of statehood, (after President Andrew Johnson denied the first petition of statehood from Colorado in 1866), making Colorado the 38th state to join the United States and officially inducting it into the celebrations of July 4th!
How does Colorado celebrate July 4th now?
Now, over a 140 years since Colorado gained it's statehood, celebrations on the 4th of July are bigger than ever. Towns all over the Metro area celebrate by huge fireworks displays, fairs, live music, huge cook outs and more. My personal favorite event however, takes place at Civic Center Park downtown, where the Soul X and 101st Army Band of the Colorado National Guard preform for a huge audience, accompanied by a light show via the City and County Building, fallowed by a large fireworks display!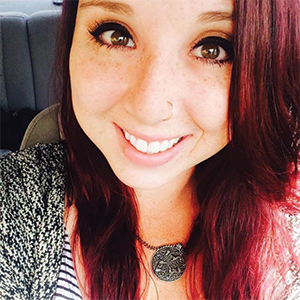 Jade was born and raised in Denver, Colorado. She grew up wandering16th street mall, relaxing near the Platte River, frequenting local coffee shops and music venues and learning all the ins and outs of the city she loves. Later she attended Metropolitan State University of Denver where she attained her BA in Philosophy, Minor in Psychology and Concentrations in both English Literature and Women's Studies. Additionally, while still in school Jade began her freelance writing career which,
four years later
, is now her full-time occupation. She also loves to travel the world, explore new places and take time to connect with and learn about the world around her. Not to mention she is nearly always down for a glass of wine and a good conversation. In short, Jade is full of energy and happiness, and has a deep passion for learning all she can about how best to enjoy and live life via history, reflection and a positive outlook towards the future.