Head Room Sessions
I'm going to let you in on a little secret. In fact, it's probably Denver's best kept(musical) secret. There's these things called Head Room Sessions. Once a month, musicians and music lovers duck into a small opening between two buildings off Santa Fe. They follow a narrow walkway illuminated by Christmas lights and upbeat spirits, to a brick building with a blue wall and a white door, the entrance to ReCreative. It's a really awesome art gallery, and they're gracious enough to provide space for these intimate live recordings.
Head Room Sessions are really special events showcasing local musicians. Each month three bands play three songs each, in a no frills, up close and personal setting. With the gallery floor for a stage and paintings for a backdrop, the artists belt out short but sweet sets. The high ceiling makes for fantastic acoustics and a catchy name. They also take a multi-genre approach, which I'm a big fan of. The evening might include a soloist on a piano, a trio with a trumpet player, or an 8-person band complete with backup singers. They attract some serious talent too. They've featured The Patient Zeros, Wesley Watkins, Shelly Rollison, and YaSi, just to name a few. Their 25th installment will include Ghost Pulse, Random Temple, and Rarebyrd$.
Ghost Pulse doesn't really fall into a set genre. Their music is melodic and a little trancey at times. There's an electronic element, but they incorporate a bunch of instruments as well. The two members stay busy on stage laying down vocals, switching between guitars, drums, and even a trombone. These guys are super talented and fun to watch. Random
Temple is a solo artist. He writes, plays, and produces all of his own music, which is no small feat. On top of that, he's wicked good at a bunch of different instruments. He released a self-titled EP back in 2016 and another more recent one for his electronic project, RnDm TmPl. Rarebyrd$ is a hip hop and soul duo with emcees KoKoLa and Key~Lady. They both play multiple instruments and produce their own music. They're known for their hard-hitting lyrics and tremendous stage presence.
The Head Room Sessions are exceptional, and you need to pencil the next one into your schedule. It's on August 20th at 6 p.m. The doors are locked at 6:00 sharp so the recording isn't disrupted by the fashionably late. The suggested donation is $5-$10. You can get more info and check out past performances on their website, headroomsessions.com.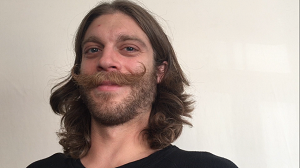 Jared is a local content contributor and aspiring author. He was fortunate enough to grow up in Golden, Colorado and graduated from MSU Denver. While an insatiable love of travel lures him all over the world, his roots remain firmly planted here. He enjoys writing short stories, poetry, children's books, societal observations, and everything else. A nature enthusiast and sunshine connoisseur, Jared is perfectly at home on any mountaintop or patio. He frequents art galleries and concerts, poetry readings and breweries, museums and bookstores. When he isn't making neighbors cringe at his musical attempts he can be found on a snowboard or sailboat, depending on the day. A perpetual adventurer and eternal patron of the road less traveled.