Halloween Weekend for Denver Beer Lovers
It's Halloween Weekend in Denver, and it is no surprise that we have a number of choices when combining our holiday festivities and costumes with beer drinking. There are even quite a few spots that build in events for the kiddos. Where will you be this weekend?
Caution Brewing's Hallowbeer Bash: Friday, Oct. 27th @ 7pm-10pm
All-night giveaways, Halloween classics on a projector screen, and a limited $12 keep-the-glass deal will keep you satisfied all evening at Caution Brewing in Lakewood.
Spangalang Brewery's Spooky Mystery Party: Friday, Oct. 27th @6pm-8pm
Denver Rescue Mission is hosting a mystery-themed event at Spangalang Brewery, where there will be $5 donation raffle ticket prizes and a percentage of beer sales will benefit Denver Food Rescue. Light Appetizers will also be served!
Black Shirt Brewing's Halloween Project: Friday, Oct. 27th @ 7pm
Outdoor free show, featuring live music and costume prizes.
Ratio's 3rd Annual Halloween Party: Saturday, Oct. 28th @ 8pm-1am
Always a hit in RiNo, Ratio Beerworks is hosting their annual Halloween party with 90s cover bands, special beers on tap, and costume contests.
Call To Arm's 3rd Annual Fall Rumpus Fundraiser Event: Saturday, Oct. @ 28th 12pm-9pm
The 3rd Annual Tennyson st. Fall Rumpus and Fundraiser, hosted by Drink for Pink is at Call To Arm's again this year, and it happens to fall on Halloween Weekend, which means extra festivities. Part of Tennyson Street's "Trick or Treat Street," there will be candy for little ones, as well as a special mulled cider ale tapping for adults. Food trucks and live music all day and evening!
Declaration Brewing Company's Halloween Extravaganza: Saturday, Oct. 28th @ 11am-11pm
Family costume contests at 3pm, Adult costume contests at 830pm, Dog costume contests, and live music in between, Declaration Brewing has it all covered, including 20+ beers on tap and a special food truck guest.
Diebolt's Silent Disco Halloween Party: Saturday, Oct. 28th @ 7pm-10pm
Tickets are $15 and will get you a beer and one headphone rental at Diebolt's Halloween event. Special candy-infused beers, a black light dance party, and costume contests (including family costumes!) also included.
Liquid Mechanics 4th Annual Halloween Party: Saturday, Oct. 28th 5pm-10pm
Costume contests, candy, live music, food trucks, AND a special bottle release of the Chocolate Coconut Imperial Porter.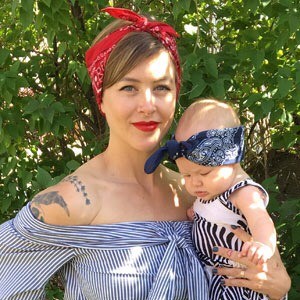 Erica Hoffmeister earned an MFA degree in creative writing and an MA in English from Chapman University of Orange. She has creative work published in the literary journals Shark Reef, Rat's Ass Review, Split Lip Magazine, and others. She has been teaching for over a decade (claiming 8th grade as her favorite grade level because she's an actual crazy person) and currently teaches composition and literature courses for Morgan Community College out of Fort Morgan. Always considering herself a bit of a beer nerd, she met her husband at Our Mutual Friend brewery while on vacation and fell in love with him, Denver, and its beer scene in one fatal swoop. While born and raised in Southern California, don't worry—she's earned her spurs as a transplant by creating her very own Colorado native. As a new mom, she is currently renegotiating her role as a world-traveling, bar-hopping, beer-loving free spirit by taking advantage of Denver's beer culture, where you can find as many babies in breweries on any given afternoon as beers on tap.