Grandoozy
Denver has long been in need of a giant music festival. Several have been attempted in recent years, but nothing has stuck. Lucky for us, Superfly is giving it a shot this summer. They're sponsoring a new event called Grandoozy, September 14th –16th. With huge names and more than 35 artists already announced, it's looking pretty epic.
Festivals of this magnitude tend to book artists from a bunch of different genres. Grandoozy follows suit with a focus on rap and rock. The full daily schedules haven't been announced yet, but we do know the headliners. Friday night features Kendrick Lamar, Saturday will be Florence and the Machine, and Sunday night the legendary Stevie Wonder will finish it off. The lineup also includes The Chainsmokers, Logic, Young The Giant, De La Soul, Mavis Staples, and Andy Frasco and the U.N. to name a few. There are some notable local acts on the bill as well like Dragondeer, Flaural, Tennis, and Gasoline Lollipops.
Grandoozy is the brainchild of Jonathan Mayers, co-creator of Bonnaroo and Outside Lands. This enormous three day festival is going to be held at Overland Park Golf Course. Denver has had some difficulties in the past few years finding a location for a festival of this size. Back in 2013 Riot Fest came to May Farms in Byers, which was… problematic. They were denied by the same venue in 2014 two months before the scheduled date. It was eventually held at Sports Authority Field. In 2015 they changed the venue to the National Western Sports Complex and changed the name to Riot Fest and Rodeo. It was dusty. Overland Park is a much better location. Spacious, lots of soft grass, no cattle smell. 3-day general admission passes are going for $260 and VIP passes are $600. In addition to the music, Grandoozy will be throwing some local food and beverage experiences into the mix.
They call the plan Denver Devour and it combines the styles of local restaurant owners and brewers to provide concert goers with an eating experience as diverse as the musical lineup. Contributors include favorites like Snooze, Bar Dough, Root Down, Hop alley and more. The Colorado Brewers Guild will be there with a project called Arts and Crafts, featuring craft beers from local breweries. They will also have samples from local distilleries appropriately dubbed Flight School. To add a little more Colorado to the sauce, there will be an 80's themed ski lodge in an area called The Backyard.
According to the Westword, Superfly plans on sponsoring the event for the next five years. This is obviously the most highly anticipated festival of it's kind since Riot Fest. The lineup looks awesome and more bands have yet to be announced. How often do you get a chance to see Stevie Wonder? So far, no single day tickets have been announced, so plan on going all three days. For more information check out the website at www.grandoozy.com.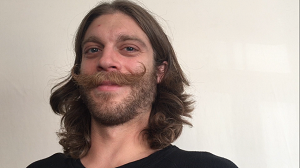 Jared is a local content contributor and aspiring author. He was fortunate enough to grow up in Golden, Colorado and graduated from MSU Denver. While an insatiable love of travel lures him all over the world, his roots remain firmly planted here. He enjoys writing short stories, poetry, children's books, societal observations, and everything else. A nature enthusiast and sunshine connoisseur, Jared is perfectly at home on any mountaintop or patio. He frequents art galleries and concerts, poetry readings and breweries, museums and bookstores. When he isn't making neighbors cringe at his musical attempts he can be found on a snowboard or sailboat, depending on the day. A perpetual adventurer and eternal patron of the road less traveled.