Grace Gallery Will Take Your Breath Away
Grace Gallery is three floors of unique and interesting art! Located in the Santa Fe art district near downtown Denver, Grace Gallery has three floors of amazing art ranging from wood carvings and abstracts to nudes and portraits. There is art and jewelry made from bicycle parts, stunning photography that draws you in and won't let you go until you've surely gotten your fill and even then you find it hard to walk away.
The main floor is definitely my favorite but that's not to say the upper and lower floors are lacking, in fact it's astounding the amount of amazing art that can all be in one building! There is a wide variety for the viewer to enjoy as well, which is one reason it is one of the most popular galleries on Santa Fe. On First Friday it is always crowded with guests walking up and down those steep stairs to view the latest artwork from some of the most creative minds in the area. Regardless of your preferences, with the variety Grace Gallery has to offer you will find something likening to your taste! It has an amazing showcase of some serious talent. You will find all the artists easy to talk to and the owner Jean Philbrick is very down-to-earth. T he manager Richard Dotson is very talented and always around to answer any questions you may have; it is not every gallery that has such friendly and welcoming staff on hand to make you feel so comfortable in the space. Dotson's work is actually one of the most alluring sections in the main part of the gallery but there is talent present in every medium from painting to jewelry, glass-working to mixed-media, photography to sculpting and much more!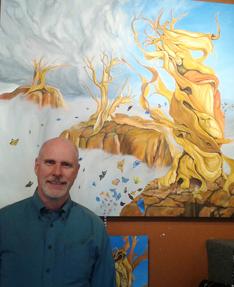 Some of the work may be modern but there is no lack of skill! The works all look like they took a certain amount of skill to accomplish and there is a liveliness in the entire gallery. You may feel inclined to rush through certain areas as there is so much to see but plan on spending at least an hour in Grace Gallery because it is addicting! You will linger over many of the works and just as you're about to move on you hit the next section that is equally enthralling but in a completely different way! Take your time and soak up every bit of Grace Gallery you can because it is packed with talent!
Grace Gallery is located on the corner of 9th & Santa Fe @ 877 Santa Fe Drive. 303.623.2070
Hours are 12pm-6pm Tuesday-Saturday (open late 1st & 3rd Fridays)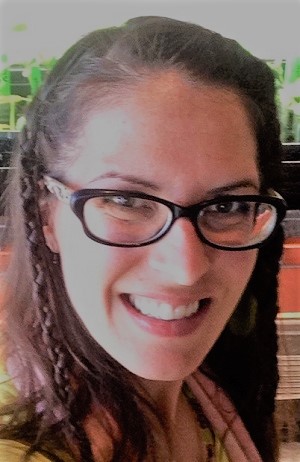 Katy was born and raised in Gravette, Arkansas. She grew up in a holler several miles from the nearest small town and spent hours playing in the nearby fields and creeks. She learned to appreciate the beauty of nature from a young age and was always creative. Her parents gave her free range to decorate her room and paint murals on the walls. She studied many different subjects in college but ultimately received her bachelor's of arts in anthropology from the university of Arkansas in Fayetteville. She loves to use her artistic skills to create positive change. She has donated paintings for silent auctions to numerous causes that pull at her heart strings from sexual assault awareness and prevention to the environment to vacation bible school. She has painted several storm drains in Arkansas with the reminder that they drain into local streams. She loves to travel and learn new things but at the heart of it all is God and her family, which are what truly inspire her to do her best work.